Joester Loria Group Signs Pringles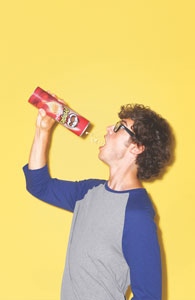 The Joester Loria Group (TJLG) has signed a deal with Kellogg Company to develop and execute a licensing program for the Pringles brand. This deal extends TJLG's relationship with Kellogg, which currently includes Frosted Flakes, Pop-Tarts, Special K, and Corn Flakes.
TJLG plans to launch an integrated brand extension program for the Pringles brand across the following categories: apparel, accessories, housewares, outdoor gear, and others.
Kellogg bought Pringles in May 2012.
Bulldog Licensing to Represent Talking Tom and Friends
Bulldog Licensing, Inc., has signed a new agreement for the U.S. and Canada to represent Talking Tom and Friends. Talking Tom and Friends is the work of global entertainment company Outfit7 and is a massive presence in the digital space, having recorded more than 1.7 billion downloads since its launch on the second screen in 2010 and boasts more than 230 million monthly active users. Outfit 7 recently confirmed development on an all-new 3-D animated TV series, which is scheduled for release in 2015. The property has already extended into toys and games, stationery, apparel, and accessories.
Deals for Various CBS Properties
CBS Consumer Products has signed a number of international deals across several categories for its properties. The deals, spanning four continents and dozens of territories, will introduce products inspired by Star Trek, Mighty Mouse, CSI, and more to fans all around the world.
For the Star Trek franchise, Gary Gurmukh Sales Ltd. has signed on to introduce a selection of souvenir merchandise throughout Canada. Also available in Canada, NTD Apparel, Inc., is launching co-branded Star Trek and The Big Bang Theory apparel and Hunter will offer gift and novelty products. Brooklyn Briefcase Corp. has signed on for Star Trek-branded martial arts apparel and accessories to be sold in the U.S. and Canada. In Australia and New Zealand, Mitch Dowd will create branded men's sleepwear, underwear, socks, and outerwear.
Mighty Mouse has several deals in Asia. Watanabe Co., Ltd. is bringing the superhero mouse to phone cases, cosmetics, and tote bags, as well as apparel for men, women, and kids throughout Japan. In China, Fujian Mak Sum Footwear Co. is introducing a line of Mighty Mouse-branded infant and children's footwear.
New World Distributors will launch a line of Cheers snacks including peanuts, pretzels, and corn nuts for the Canadian market.
Tactic Publishing (Finland) will bring the Nordic translation of Club CSI books to Norway, Denmark, Finland, and Sweden. Additionally, Kronsegler GmbH is set to introduce a line of CSI watches in Germany, Switzerland, Australia, and China.
Sun City will be launching a line of T-shirts in France inspired by multiple hit CBS properties including CSI, Dexter, and NCIS.
New Licensees for Downton Abbey
Knockout Licensing announced a trio of Downton Abbey licensees. Chasing Fireflies has been granted the right to produce and sell keepsake Downton Abbey men's, women's, and children's dress-up items inspired by the costumes on the TV series. North American Bear Company has been granted the right to create and sell a line of Downton Abbey collectible bears, each inspired by a different Downton Abbey character. Underground Toys has been granted rights to manufacture and market a wide range of Downton Abbey novelty items.
Nelvana Signs Agents for Franklin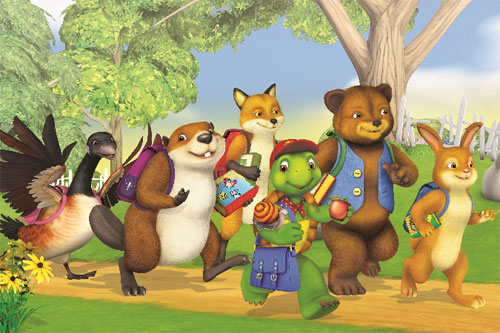 Corus Entertainment's Nelvana, announced two new licensing agents for its preschool brand Franklin and Friends with Euro Lizenzen in German-speaking territories and FILMA in Turkey.
Euro Lizenzen will build the licensing program within Germany, Austria, and German-speaking Switzerland, to coincide with the series' launch on German children's channel KiKA this summer. FILMA, a licensing and TV distribution company, will represent the merchandise licensing rights in Turkey.
Lawless to Represent Geronimo Stilton
Lawless Entertainment announced its appointment as the new, exclusive North American licensing agent for Atlantyca Entertainment's children's book series Geronimo Stilton.
Lawless will work with Atlantyca to produce an extensive range of licensed products including toys, games, arts and crafts, apparel, costumes, housewares, stationery, novelty items, and more. Atlantyca Entertainment maintains and manages the IP rights for Geronimo Stilton brand and all of its franchises.
Launched in 2000 by Italian publisher Edizioni Piemme through a series of children's books, Geronimo Stilton is a famous Mouse-author/newspaper editor who writes amusing adventures steeped in suspense. The books have been translated into 42 languages and distributed to 150 countries with more than 100 million copies sold worldwide. The series is published in the U.S. by Scholastic.
Hasbro, Aquarius in Deal
Aquarius announced that it has entered into a licensing agreement with Hasbro to create a range of collectible classic lunch box tins, playing cards, tin deck set, funky chunky magnets, and posters/décor featuring Hasbro's classic brands such as My Little Pony, Transformers, Mr. Potato Head, G.I. JOE, Monopoly, and Candyland. The Aquarius product line is now available at retail.