Fisher-Price Introduces Power Wheels Ford F-150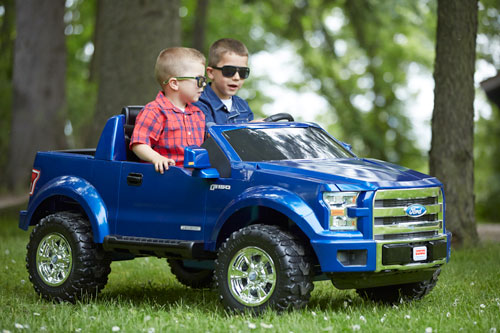 Mattel's Fisher-Price has teamed up with Ford to unveil a new Power Wheels inspired by the 2015 Ford F-150 truck. Debuting this September, the Fisher-Price Power Wheels Ford F-150 will feature a roomy truck bed, working tailgate, "chrome" wheels and grill, and a 12-volt battery. Fisher-Price's Monster Traction drive system allows kids to drive on hard surfaces, wet grass, and bumpy terrain. There is also a working FM radio and MP3 jack or sound effects and real working microphone.
The Joester Loria Group Signs Aimee Song for Licensing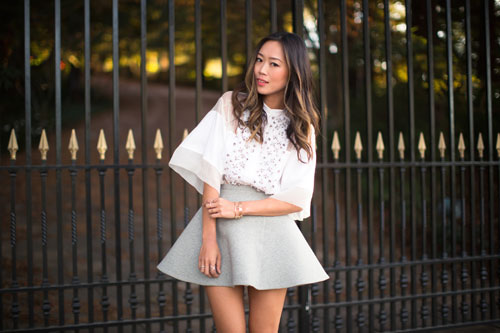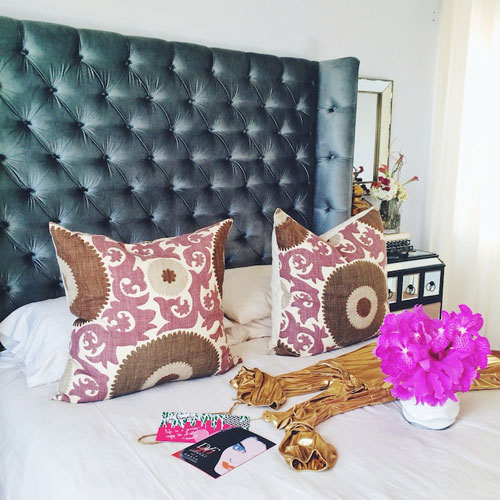 The Joester Loria Group (TJLG) has been selected as the licensing agent for Aimee Song, the interior designer and tastemaking blogger behind the fashion website Song of Style.
Song of Style has more than 1.4 million Instagram followers, 248,000 Facebook fans, 43,000 followers on Twitter, and 55,000 Pinterest followers. Her collaborations and marketing partnerships have included Tiffany & Co., Valentino, Saks Fifth Avenue, Macy's, Gap, Seven for All Mankind, Cover Girl, and Diet Coke.
TJLG will tap into her experience as an interior designer to launch a collection of home products and décor. Using her love of architecture and design, the collection will evoke a chic fusion of textures, patterns, and colors. In addition, TJLG will work with Song to develop her brand in targeted fashion categories including handbags and leather goods.
Claire's Signs Pet Photographer for Product Line
Claire's Stores, Inc., has signed a global direct-to-retail licensing agreement with pet photographer, Myrna Huijing, to manufacture a full range of products under the Studio Pets by Myrna brand.
The initial collection will feature more than 50 different products, including jewelry, cosmetics, bags, wallets, phone accessories, diaries, collectibles, and plush for the tween and teen market. The first of Claire's product ranges will be available fall 2014 in more than 2,000 stores across North America, Europe, and on Claire's website.
TJLG Signs Deal for Mountain Dew's GLX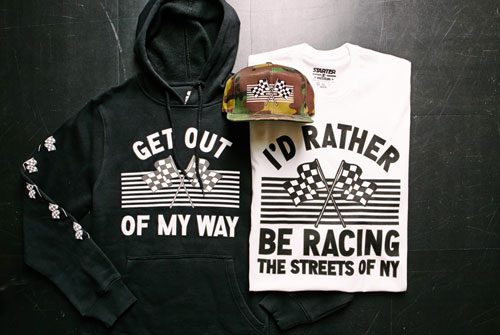 On behalf of its client, Mountain Dew, The Joester Loria Group (TJLG) has brokered a collaboration for Dew's Green Label Exclusives (GLX) program. GLX and New York-based brand ICNY have partnered with Starter Black Label to create a New York City-inspired capsule collection featuring snapback hats, T-shirts, and hooded fleece.
The GLX x ICNY x Starter Black Label Collection is a limited release and only available at the following retail locations nationwide: PacSun.com and in flagship stores, Revive in Michigan, Sole Fly in Miami, Compound Gallery in Portland, and Alumni in Brooklyn.
Mountain Dew's Green Label Exclusives Program brings artists and athletes together with top designers and brands to produce one-of-a-kind and limited-edition lifestyle product inspired by the Dew brand.