Innovation First, Tony Hawk in Product Deal
Innovation First International, creator of the Hexbug brand, announced the launch of its new Tony Hawk Circuit Boards brand and product line due to hit shelves across Europe and North America this fall. The new line consists of motorized remote control skateboards and ramp sets. The initial launch assortment will include 24 Birdhouse and Tony Hawk authentic decks to customize and collect, along with a variety of ramp sets and skateparks.
Kripsy Kreme Offers Ghostbusters Donuts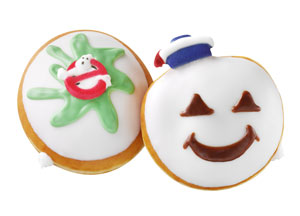 Krispy Kreme and Sony Pictures Consumer Products have joined together to mark the Ghostbusters 30th anniversary edition Blu-ray release. Krispy Kreme is introducing Ghostbusters and Stay Puft Marshmallow Doughnuts that will be available September 29 through October 31, 2014, at participating Krispy Kreme U.S. and Canadian locations.
Franco's Ugly Doll Bedding
Pretty Ugly, LLC announced that Franco Manufacturing Co., Inc., is its newest licensee for bedding, bath, and beach product categories to be sold across North America.
AALMG Signs PoloGear
All-American Licensing and Management Group (AALMG) announced the signing of PoloGear to its roster of clients. PoloGear produces merchandise such as polo boots, jerseys, helmets, and saddles, as well as street wear for polo players and fans. AALMG plans to build PoloGear into a lifestyle brand.