New Partners on Board for Teletubbies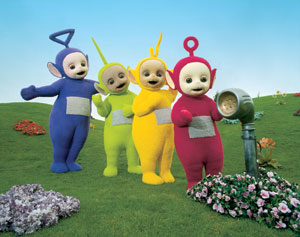 DHX Brands, the brand management and consumer products arm of DHX Media, appointed numerous new UK licensing partners for the new Teletubbies series. The deals were brokered by Copyright Promotions Licensing Group (CPLG), the UK licensing agent for the brand. Partners secured include Ravensburger for themed puzzles, MV Sports for wheeled and outdoor toys, and International Greetings for arts and crafts. CPLG also signed Gemma Industries to produce greeting cards and Rainbow Productions for costume characters of Tinky Winky, Laa Laa, Dipsy, and Po. DHX Brands also appointed Character Options as global master toy partner. Product in core categories will roll out at retail from 2016.
Doozers Land Publishing Partner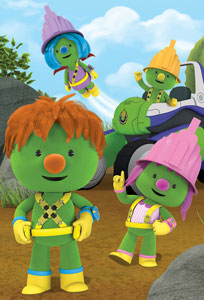 The Jim Henson Company announced a North American publishing agreement with Simon & Schuster Children's Publishing to create books for Doozers, the animated preschool series inspired by the company's classic series Fraggle Rock, as part of its Ready-to-Read line. The first two Doozers books will be available as paperbacks, library editions, and e-books in fall 2015, with additional titles to debut in 2016.
Doozers premiered in April in the U.S. as the first Hulu Original series for kids.
Gtech Granted Rights for Wheel of Fortune, Jeopardy
Gtech and Sony Pictures Consumer Products announced a multi-year licensing agreement granting Gtech the property licensing rights to the iconic TV game shows Wheel of Fortune and Jeopardy! The agreement will go into effect January 1, 2015, and gives Gtech the rights to develop and distribute certain Wheel of Fortune and Jeopardy! lottery games worldwide. In addition to instant scratch tickets and draw-based games, Gtech will develop second chance promotions and other interactive experiences for lottery customers.
New Deals for Harry Potter, Tom and Jerry, Looney Tunes, DC Comics Super Heroes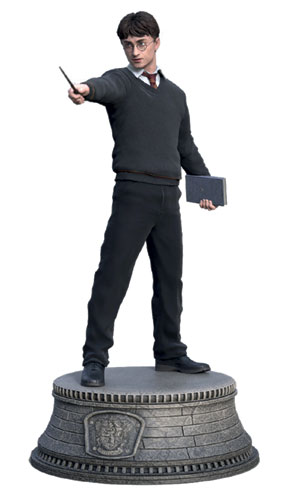 Warner Bros. Consumer Products (WBCP) EMEA announced a global publishing deal with Eaglemoss for an all-new Harry Potter partwork collection. The first partwork will feature a collection of figurines, inspired by the film series, and will offer fans background facts and information about the characters. The collection is set for launch in the UK next year, with launch dates for other markets to be announced at a later date.
WBCP EMEA also signed Puma for a range of Tom and Jerry and Superman apparel, accessories, and footwear. The long-term global deal (excluding the U.S. and Canada for Superman, and Chile for Tom and Jerry) grants Puma the rights to create four collections. The Puma Tom and Jerry products will span child and adult categories, while the Puma Superman collections, which will include the properties Superman, Supergirl, and Superbaby, developed in partnership with DC Entertainment, will be for children. The first co-branded Puma collections will launch in spring/summer 2015.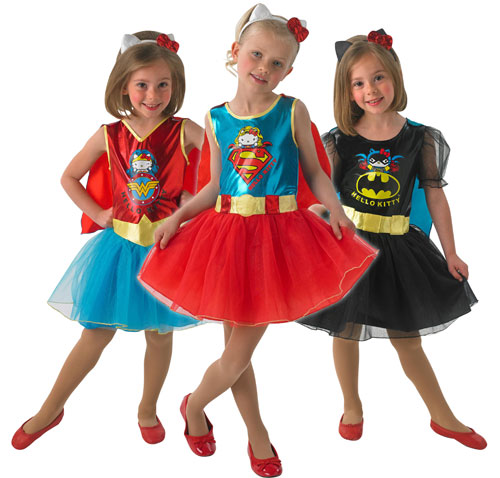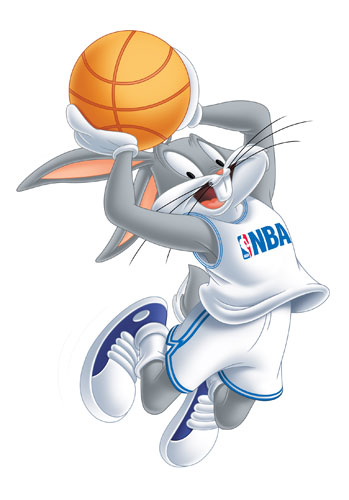 The first deal for last year's co-branding partnership between Looney Tunes and the National Basketball Association (NBA) has been announced. Allegre HKM will develop a range of plush, including puppets, cushions, and plush key chains featuring iconic characters such as Bugs Bunny, Daffy Duck, and Sylvester dressed in NBA team jerseys, including the Boston Celtics, Brooklyn Nets, Chicago Bulls, Los Angeles Lakers, Miami Heat, and San Antonio Spurs.
The global partnership between Sanrio's continues. The Hello Kitty DC Comics Super Heroes artwork, featuring Hello Kitty styled as Wonder Woman, Batgirl, and Supergirl, inspired a variety of product lines, including apparel at H&M and Benetton. The co-branding partnership extends to include DC Comics Super-Villains. The new series, featuring Hello Kitty styled as Catwoman, Poison Ivy, and Harley Quinn, will target girls, women, and collectors through a range of licensed merchandise.
Mind Candy Signs Partners for World of Warriors App
Mind Candy signed Topps for a World of Warriors Trading Card Game based on the new World of Warriors app, which launches this year in six languages on iOS and Android. The mobile game will see players battling to bring peace to the vast Wildlands by defeating a power-crazed warlord and his evil Skull Army. Codes inside each Topps card packet will unlock exclusive Warriors content as well as Cryptic Rune Stone messages for players to decode and discover useful tips and tricks. Topps will also design a unique Warriors prismatic pattern for the Warriors "Special Move" foil cards and super rare "Hero" cards that have boosted stats with airbrushed art and gold prismatic effects.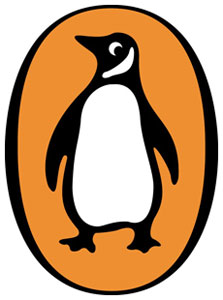 Penguin acquired global publishing rights for World of Warriors. Publishing under the Puffin imprint, there will be a multi-layered publishing strategy for World of Warriors launching with the Official Guide and Sticker Book in June 2015. The range will also include non-fiction titles, and Puffin will publish a third strand of author-led fiction written by Curtis Jobling. Jobling's middle-grade novels will be action-adventure stories based within the World of Warriors realm, expanding on details in the game as well as introducing unique characters.
Moose Toys signed on for key World of Warriors toy lines, including collectibles and playsets, with North American and Australasian distribution.
The Joester Loria Group Expands The World of Eric Carle Program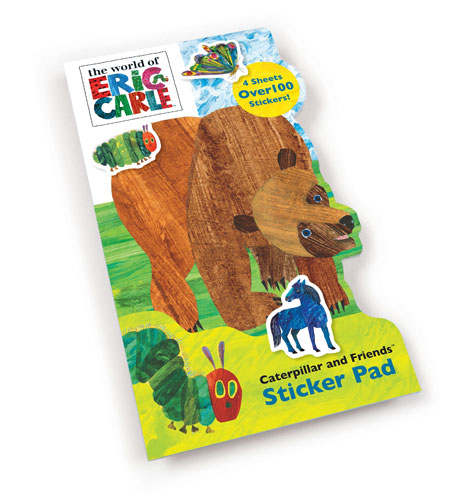 The Joester Loria Group brokered a new deal with Primary Colors to expand The World of Eric Carle program with additional categories including stationery, craft, and activity paper products, and confections for the U.S. and Canada. Through the deal, Primary Colors will develop an extensive line utilizing The Very Hungry Caterpillar along with other iconic characters from Carle's beloved books to create a collection of stationery, craft, and school supplies, which will arrive at retail in spring 2015. Capturing the playful theme of The World of Eric Carle, the new line will emphasize the iconic collage art in a wide variety of products: coloring pouches, coloring packs, craft kits, activity pads, stickers, markers, crayons, glue sticks, scissors, and flash cards. Additionally, Primary Colors will develop everyday and seasonal confections, including gummies and fruit snacks along with cookies and crackers. The cookies and crackers will be made in America.
CBS Consumer Products Signs New Partners for Penny Dreadful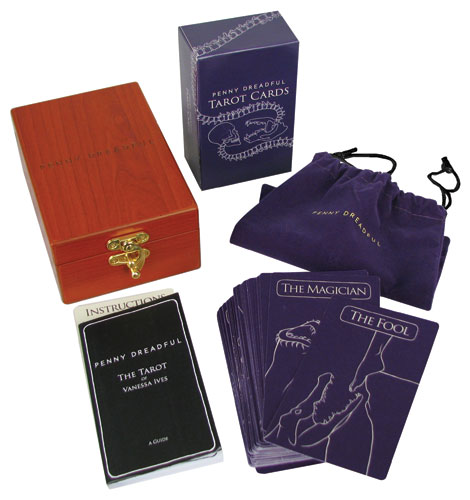 CBS Consumer Products signed new licensing partners for apparel, accessories, collectibles, publishing, and more inspired by Showtime's psychological thriller Penny Dreadful. In April 2015, Titan Books will publish The Art and Making of Penny Dreadful, which goes behind the scenes to unearth the show's secrets and dissect every aspect of the production, followed by a line of graphic novels based on the television series.
Bif Bang Pow and Entertainment Earth add to their collection with a second line of character figures and a journal featuring art from the show to hit retail in 2015. Additional collectibles will hit store shelves throughout 2015, including scene statuettes from USAopoly and high-end fashion dolls from Tonner Doll Company.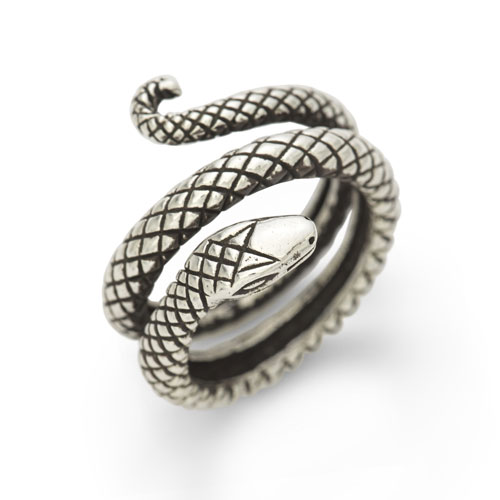 Rizzoli/Universe will produce 2016 wall calendars, and Pyramid International will sell assorted posters, prints, mugs, coasters, and accessories in the UK. Aquarius is debuting a line of posters and magnets later this year, followed by glassware, playing cards, and tins in early 2015, and USAopoly will launch Clue based on characters from the series. Cryptozoic's trading cards will feature imagery based on the series.
For apparel, Changes recently debuted Penny Dreadful-inspired T-shirts. These shirts can be accessorized with jewelry now available from RockLove, including handmade sterling necklaces, bangles, and rings.