Merriam-Webster Seals Puzzles Deal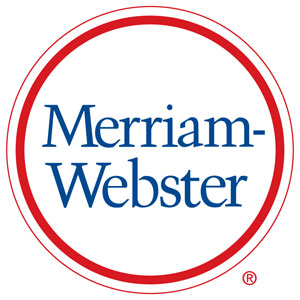 Merriam-Webster and Publications International have signed a licensing partnership to develop and market a line of large-print puzzle books under the Merriam-Webster brand. JRL Group, Merriam-Webster's licensing agency, brokered the deal.
The Merriam-Webster 10-book Puzzle Set is a large print, soft cover, easy-to-read set that contains the titles Circle Worlds, Crosswords, Fill-Ins, Scramblers, Word Games, and Word Search. This product, in addition to all future products and partnerships, will build upon Merriam-Webster's reputation as the trusted language resource.
WWE Pulls New Licensees Into the Ring
WWE and Insight Editions will partner to commemorate the life and legacy of the late WWE Superstar Ultimate Warrior. The new partnership gives Insight worldwide publishing rights to a book entitled Ultimate Warrior: A Life Lived "Forever". The book will hit shelves on August 4, 2015. In addition, Insight Editions will also publish The Ultimate WWE Poster Book. The poster book will include 40 12-by-16-inch removable posters. The book will feature event posters from all eras, including classic WrestleMania posters featuring legends such as Hulk Hogan and Ultimate Warrior to current pay-per-views featuring today's stars. The poster book will hit shelves on March 10, 2015.
WWE has also entered into an agreement with ECW Press to publish autobiographic titles based on two unique legends of sports-entertainment: the Iron Sheik (title TBD), due out fall 2015, and Pat Patterson, coming in 2016.
University of Oregon Taps Licensing Agent
The University of Oregon (UO) finalized a new seven-year partnership with Fermata Partners to serve as the University's first-ever trademark licensing agency. UO's licensing program was started as a self-operated program more than three decades ago and has grown to be one of the top 10 licensing programs in the country, according to Fermata. The new partnership with Fermata goes into effect immediately.
Oregon is the fourth major university in the past four months to select Fermata, joining Kentucky, Miami, and the University of Georgia, which will begin as a client of the firm on July 1, 2015. UO currently has nearly 400 licensees that will begin the transition process immediately with Fermata.
Fermata Partners, based in Atlanta, is a specialized consumer product licensing agency that partners with brands possessing deep affinity in sport, lifestyle, and college to formulate global licensing strategies and deliver practical execution.
Cartoon Network Takes Flight in Asia
Thai Smile Airways has joined forces with Amazon Falls, the owner and operator of Cartoon Network Amazone water park, in a partnership that will see Cartoon Network characters take to the skies for the first time above Asia. The first of several branded aircraft is expected to take off in April 2015.
Onboard, passengers can join popular characters including Finn, Jake, Princess Bubblegum, and Marceline from Adventure Time.
Opened in October 2014 in Bang Saray, Cartoon Network Amazone is the world's first Cartoon Network-themed water park.