Baby Genius Relaunches with New Licensees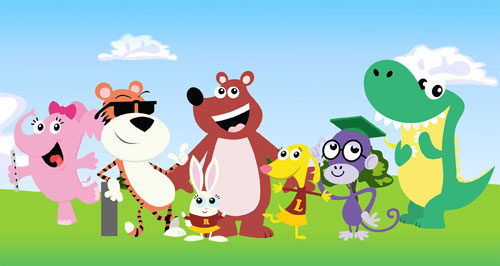 Genius Brands International, Inc., (GBI), is relaunching its Baby Genius brand at retail later this year. The latest licensees to join the expanding roster are Zak Designs and Manhattan Toy.
Zak Designs will be developing a line of mealtime products. The line will include a complete assortment of sippy cups, plates, bowls, and flatware that are all BPA-free.
Manhattan Toy will be creating a line of soft toys and developmental toys. Toys will range in age from 0–36 months and will feature activity toys, wooden puzzles, puppets, playsets, and more.
Other recently announced licensees include LeapFrog, which launched the first Baby Genius content for the LeapPad line of kids' learning tablets and PBS Distribution. It is the new home entertainment distribution partner who will deliver Baby Genius content in 2015 across a multitude of platforms (DVD, CD, digital) to major retail outlets.
Jazwares Signed for Tree Fu Tom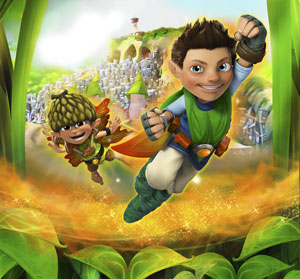 FremantleMedia Kids & Family Entertainment announced that Jazwares has been signed as the master toy licensee for its preschool series Tree Fu Tom. Under the terms of the deal, Jazwares will take on the role of global manufacturer and will distribute a new line of Tree Fu Tom toys in the UK, Asia, North America, Canada, and Latin America. A variety of distributors will manage the range in other key territories.
The first products, distributed by Funtastic, will launch at retail in Australia in summer 2015. The wider product roll out will then continue in the UK and other key territories. The initial range includes vehicles, figures, and an interactive carry case playset.
Tree Fu Tom, designed for 4–6 year olds, is a co-production between CBeebies in-house and FremantleMedia Kids & Family Entertainment. It is broadcast in more than 120 territories around the globe.
HiHat Media to Develop CP Program for Peg + Cat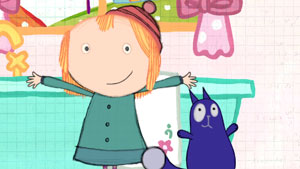 The Fred Rogers Company has appointed HiHat Media to lead U.S. brand licensing initiatives for its PBS Kids series Peg + Cat. Led by toy and licensing industry veteran David Jacobs, HiHat Media will develop a comprehensive consumer products campaign based on the math-based series for ages 3-5.
Peg + Cat has attracted a large audience across broadcast and digital platforms. The series promotes a combination of "girl-power" and "brain-power." Peg has been widely praised as a great S.T.E.M. role model for girls. Peg + Cat launched on PBS Kids in fall 2013.
NHL, Reebok Debut All-Star Uniforms
The National Hockey League (NHL) and Reebok unveiled the new uniform system, including the jerseys, which will be worn by the League's All-Stars during the 2015 NHL All-Star Weekend in Columbus, Ohio, January 23–25. Both All-Star team jersey designs are available for purchase starting at shop.NHL.com, the NHL Powered by Reebok Store in New York City, Fox Sports Ohio Blue Line stores, and select team retail locations.
Each NHL All-Star will be outfitted in a monochromatic uniform system from Reebok featuring the game's most technologically advanced fabrics and cresting innovations. The jerseys feature a lightweight and emblematic chrome NHL shield and two stars on the crest that represent the two participating teams in the 2015 Honda NHL All-Star Game.
The Columbus Blue Jackets and city of Columbus will host the 2015 NHL All-Star festivities, January 24–25, marking a first for the city and Club.
Epic Rights Expands Roster with Classic Artists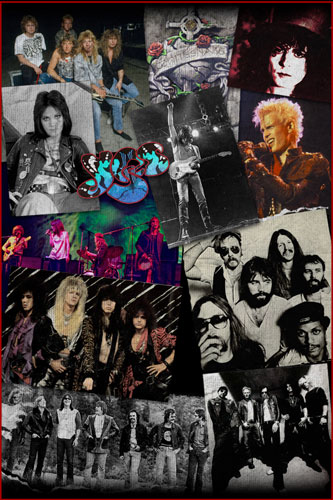 Epic Rights has expanded its client roster through new representation agreements with music artists such as Def Leppard, Billy Idol, Chicago, Doobie Brothers, Cinderella, Whitesnake, Jeff Beck, Jefferson Airplane, T. Rex, Velvet Revolver, and Yes. Leveraging the tremendous multigenerational appeal of these artists, Epic Rights has also finalized multi-artists licensing agreements with U.S. apparel licensees to develop fashion apparel programs for the brands.
The licensees appointed by Epic Rights include Lauren Moshi, Retro Brands, Mighty Fine, Jerry Leigh, Life Clothing, Trevco, and Impact, which will introduce rock apparel clothing lines, including T-shirts, fashion tops, knits, hoodies, sweatshirts, dresses, leggings, and loungewear. The new apparel will debut across a broad range of retail channels throughout the U.S. beginning this spring.
The partners will utilize different graphics and design elements to appeal to many age groups across a range of retail partners.
New Deals for NFL, Domo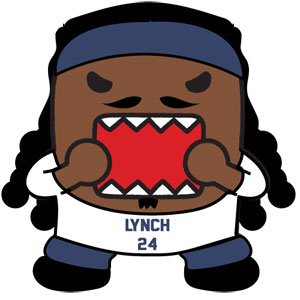 Big Tent and NFL Players, Inc., (NFLPI), the marketing and licensing arm of the NFL Players Association, announced a partnership in August 2014 to bring co-branded Domo and NFL players products to retail. Here are two of the latest deals from that partnership.
Kelly USA will create a line of soft sculptured balls, hats, caps, flags, and plush banners launching this fall at convenience, drug, sporting goods stores, and amusement parks.
Baretree Media will introduce new photosharing, email, and social messaging mobile applications that combine Domo and leading NFL players for fun, personalized messaging.
Big Tent and its licensees have the rights to use all active NFL players as part of the co-brand, including approximately 1,800 distinct player names, likenesses, numbers, photographs, voices, signatures, original art, and biographical data.
Mattel, Hallmark in Deal
Hallmark and Mattel announced a new licensing agreement that will bring the Barbie brand license back to Hallmark in 2015. Hallmark secured the rights from Mattel to create holiday ornaments and plush products in the U.S. and Canada. The products will have broad distribution through multiple retail channels, with exclusive items in the nationwide network of Hallmark Gold Crown stores. The first new Barbie products from Hallmark will appear in Hallmark Gold Crown stores for Keepsake Ornament Premiere in July 2015.
The line is expected to include:
• Eight Barbie Hallmark Keepsake Ornaments, starting with a Celebration Barbie Bonus Pack featuring the 2013 and 2014 Holiday Barbie Dolls, available exclusively at Hallmark Gold Crown stores.
• Barbie doll as an itty bittys pint-sized plush, available exclusively at Hallmark Gold Crown stores.
• Other Hallmark-branded ornaments available during the holiday season at participating department stores, bookstores, and mass-channel retailers.
In addition, the new licensing agreement includes rights for Hallmark to create products with three other Mattel properties: Monster High, Ever After High, and Hot Wheels.
Prettie Girls Signs Vivica A. Fox
The One World Doll Project's Prettie Girls announced that it has signed actress Vivica A. Fox for its Prettie Girl Collector Series Vivica A. Fox Doll.
Fox is currently starring on the latest season of Donald Trump's Celebrity Apprentice, which debuted on January 4. Fox has starred in blockbuster hits such as the Kill Bill series, Independence Day, and Batman & Robin. She is a producer for VH1's hit reality show Glam God! and she runs her own hair extension line.
A collection of multicultural fashion dolls, The Prettie Girls accurately reflect the evolving demographics of the United States. There are currently four dolls in the Prettie Girls collection—Lena (African American), Valencia (Latina), Kimani (African) and Dahlia (South Asian). Each doll is poseable and comes with an outfit complete with accessories such as shoes, a purse, bracelet and earrings.
Warner Bros., Melco in Deal
Melco Crown Entertainment Limited, a developer, owner, and operator of casino gaming and entertainment resort facilities in Asia, unveiled details of its new cinematically themed gaming, entertainment, and leisure destination resort in Macau called Studio City. The $3.2 billion, Hollywood-inspired gaming and entertainment complex will transport the visitor into a cinematic world with entertainment offerings delivered by the world's leading entertainment partners.
In addition, Melco announced a partnership with Warner Bros. and DC Entertainment to bring the portfolio of DC Comics' superheroes and Warner Bros.' classic characters to life. The Warner Bros. Family Entertainment Center is in development, says Melco.