Jakks Signs Deal with Microsoft for Halo
Jakks Pacific, Inc., announced that it has signed a licensing agreement with Microsoft Studios for its Halo video game. The agreement grants Jakks worldwide rights to produce large-scale action figures based on the Halo property, including the upcoming Halo 5: Guardians title debuting in fall 2015. Additionally, Disguise, Inc., the Halloween costume division of Jakks, has secured a licensing agreement to manufacture Halo-branded costumes and accessories for both children and adults for distribution to all retail channels in North America, Latin America, and the United Kingdom for Halloween 2015.
LEGO, Warner Bros. in Scooby-Doo Deal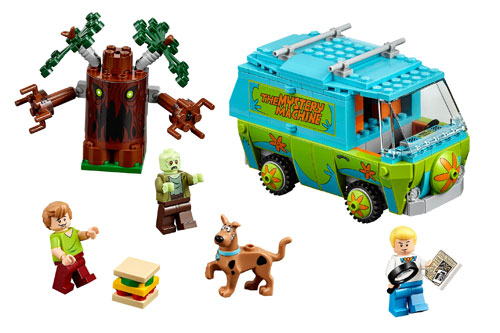 The LEGO Group announced a deal with Warner Bros. Consumer Products to develop a collection of LEGO building sets for the Scooby-Doo franchise. Five new building sets will feature the classic characters including Shaggy, Scooby-Doo, and the entire gang. The sets are expected on shelf in August.
In addition, the Scooby Gang will be animated in LEGO form in 2015. Fans can look forward to a 22-minute LEGO special featuring Scooby-Doo produced in partnership with Warner Bros. Animation. Warner Bros. Animation will also be producing made-for-video movie titles, which will be released by Warner Bros. Home Entertainment in the coming years.
Enesco Signed for From Frank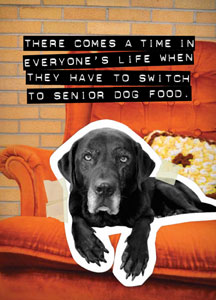 Genius Brands International, Inc., (GBI) and its wholly owned subsidiary A Squared Entertainment, have finalized a master gift licensing agreement with Enesco for its client, From Frank. As part of the deal, Enesco will develop a broad range of traditional gift products featuring the From Frank images and witticisms on gift items such mugs, coasters, notebooks, desk plaques, tote bags, clocks, wall art, pet bowls, pet canisters, and more. The products will be available for holiday 2015 through gift stores, mid-tier department stores, and internet retailers.
From Frank began as a line of witty greeting cards and has grown to become a humor character brand featuring canine and feline images. A range of new products is set to be introduced in 2015, including a previously announced book and wall calendar (Chronicle Books); lottery tickets (GTECH); sticky notes, boxed cards, and notepads (Galison/Mudpuppy); emoticons and a photo-bomb app (Bare Tree Media); a 2015 Wall Calendar and 1,000-piece jigsaw puzzles (Calendar Club); and pins, stickers, air fresheners, and magnets (Hot Properties). GBI is also currently in discussions with partners to develop pet products, stationery, party supplies, apparel, accessories, plush, novelty, and more.
IMC Signs Deal with Lamplight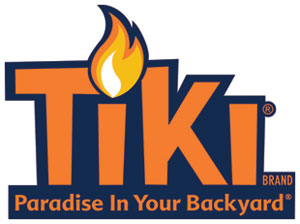 IMC announced that it has entered into a representation agreement with Lamplight. Lamplight is a leading provider of outdoor torches, citronella torch fuel, outdoor wax candles, indoor oil lamps, lamp oil, and other related products. IMC will be representing the TIKI brand, the No. 1 brand in outdoor torches and torch fuel.
Through its work with IMC, the TIKI brand will extend its equities into new product categories such as fire pits and outdoor fireplaces, chimineas, patio heaters, outdoor furniture, and lighting and outdoor water fountains.