Global Licensing Agents Signed for Candy Crush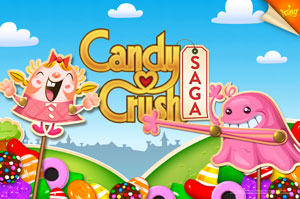 King Digital Entertainment, an interactive entertainment company, will continue to grow its licensing program internationally by appointing three new licensing agents to represent Candy Crush Saga and its sister title, Candy Crush Soda Saga, which launched worldwide in November 2014.
Two new agents have been appointed in Europe. El Ocho is set to lead King's licensing initiatives in Spain, Portugal, and Italy while MJA Licensing will represent France and Belgium. Licensing agent Dream Theatre has been appointed to lead the program in India. King now has a total of 13 licensing agents representing the brand worldwide.
The goal is to sign licensees across multiple categories including apparel, gadget accessories, fashion accessories, confectionary, gifts, and novelties.
New Licensees for Power Rangers
Saban Brands announced a new lineup of licensees for the Power Rangers franchise. Products will be available in markets across North America. Licensees include the following:
Bentex/Dreamwave: Boys' Power Rangers Dino Charge swimwear
Bioworld: Adult Mighty Morphin Power Rangers sleepwear, underwear, loungewear, and Underoos-branded underwear sets
Franco Manufacturing: Children's Power Rangers Dino Charge bedding and home décor
Intimo: Children's Power Rangers Dino Charge sleepwear
Kids with Character: Children's Power Rangers Dino Charge sportswear and outerwear
Threadless: Adult limited edition T-shirt collection featuring fan-created Mighty Morphin Power Rangers art
Trevco: Boys' Power Rangers Dino Charge and adult Mighty Morphin Power Rangers print-on-demand apparel
Wiesner: Children's Power Rangers Dino Charge footwear
These licensees come on the heels of last week's announcement of Fisher-Price introducing an Imaginext line with Toys "R" Us for the Mighty Morphin Power Rangers.
New Licensees for Peppa Pig
Entertainment One Licensing (eOne) announced new licensees for Peppa Pig that will launch products in stores this spring and summer. Amscan will debut a wide range of party goods, including paper and plastic tableware, foil and latex balloons, invitations and thank you notes, party decorations, and more. Palamon will introduce costumes, masks, and dress-up accessories, along with treat carriers such as pumpkin pails, plush buckets, and paper and plastic treat bags. Better Toyz is introducing a broad selection of sporting goods, including sports balls, inflatable ball pits and ball tents, kids' pools, skates, scooters, skateboards, and more. Primary Colors Corp. is launching an extensive range of novelty stationery and confections, including boxed fruit snacks, cookies, crackers, and candy as well as notepads, sticky notes, stickers, and activity pads. Fiesta Toy is offering toys for amusement channels and prize redemption, including amusement plush of all sizes, plush novelty hats, plush peek-a-boo pillows, and backpacks.
Other newly named licensees include Scholastic and Candlewick Press (books) and Redan (Fun to Learn Peppa Pig magazine). eOne also distributes the Peppa Pig DVD series, with the newest title, Muddy Puddles, set to release next month. These Peppa partners join master toy licensee, Jazwares.
Discovery, Bioworld in Apparel Deal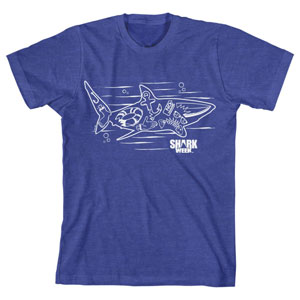 Discovery Consumer Products announced a partnership with Bioworld Merchandising for tops and T-shirts based on top-rated, hit series across Discovery Communications' portfolio including Discovery Channel, TLC, Animal Planet, Investigation Discovery, and more.
At launch, Bioworld will debut lines of fashion apparel tops, as well as quicksleepwear, headwear, and bags, for series including Discovery Channel's Moonshiners, Fast N' Loud, Shark Week, and Naked and Afraid as well as Animal Planet's My Cat From Hell. Additionally, Discovery Channel's Alaska: The Last Frontier, Gold Rush, and MythBusters, as well as Animal Planet's River Monsters and Treehouse Masters will be among the first lines that will be offered.
The deal with Bioworld is for North America and does not include network-branded apparel.
Talking Tom and Friends in Music Deal
Bulldog Licensing has signed a deal with SongsWithMyName Services Ltd. on behalf of Outfit7's Talking Tom and Friends. SongsWithMyName will develop and launch a range of personalized music products, including CDs, DVDs, and books, which will go on sale across the United States and Canada. It will feature Talking Tom and Friends, which include the characters Talking Angela, Talking Ginger, Talking Ben, Talking Pierre, and Talking Hank.
Dr. Martens, Cartoon Network in Deal
Dr. Martens has partnered with Cartoon Network for a limited-edition range of boots for adults and children inspired by Adventure Time. The line, which will be available globally on March 1, will feature the series' iconic characters Finn and Jake. Three styles of boots will be created, two of which will be limited to 1,460 pairs. The collection will also include 30 seconds of new animation.
More Licensees for Colorforms
Colorforms Brand announced further licensing deals, which will feature the following properties on the 2015 sets: Universal's Minions and Curious George; Nickelodeon's Dora and Friends, SpongeBob SquarePants, and Teenage Mutant Ninja Turtles; Out of the Blue's Super Why; SilverGATE Media's Peter Rabbit, and more. A deal with Disney was announced during Toy Fair. New features in 2015 Colorforms include glow-in-the-dark, glitter, magic reveals, sound effects, and record-and-play back capabilities.
Discovery Expands Partnership with Wild Republic
Discovery Consumer Products announced that it is expanding its partnership with Wild Republic, part of K&M International, Inc., to launch new plush lines across several Discovery brands. Wild Republic is an established partner for Discovery in the plush toy category and, in addition to the current and expanding offerings of Shark Week-branded plush, Wild Republic will debut lines for Discovery Kids, Animal Planet, and Too Cute. The new lines are set to hit retail shelves in 2015 and 2016.
Celebrating 50 Years of I Dream of Jeannie

Sony Pictures Consumer Products (SPCP) is celebrating the 50th anniversary of the TV series I Dream of Jeannie. SPCP currently has a roster of licensees and is looking to expand the program.
IGT is relaunching the I Dream of Jeannie Video Slot Machine. Tonner Dolls has been signed for a commemorative high-end fashion doll. In addition there will be a line of die-cast cars from Greenlight Collectibles, costumes from Rubie's for kids and adults, T-shirts from Trevco, and a home entertainment/DVD re-promote of the series across major retailers from Sony Pictures Home Entertainment.
Five Four Club, Marvel in Collaboration
Disney Consumer Products (DCP) announced plans to expand Marvel's apparel program with a collaboration between Marvel and the Five Four Club. The monthly fashion subscription service will introduce Marvel design inspiration to men's apparel through blazers, button-down shirts, shorts, and more.
Fuller Brush Signs Alex Meisel to Develop Program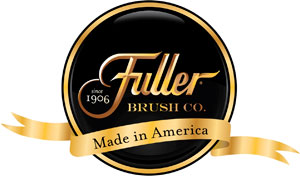 The Fuller Brush Co. and licensing agent, Alex Meisel & Co., LLC have joined forces to license the Fuller Brush brands across product categories and distribution channels. Licensing opportunities include auto accessories, garden, outdoor living, apparel and work clothes, pet products, home and organizational storage, gift and novelty, kitchen textiles, publishing, and more.