Chapek to Run Disney Parks and Resorts
The Walt Disney Company announced that Bob Chapek has been named chairman, Walt Disney Parks and Resorts. A 22-year veteran of The Walt Disney Company, Chapek has been president of Disney Consumer Products since 2011. His new role is effective immediately. A successor to Chapek at Disney Consumer Products will be named at a later date, says Disney.
As chairman of Parks and Resorts, Chapek succeeds Thomas Staggs, who was named Disney's COO earlier this month. Chapek will report to both Robert Iger, chairman and CEO of The Walt Disney Company, and Staggs.
"Bob is stepping into this role at an incredibly dynamic and exciting time for our Parks and Resorts business," Staggs said. "The ongoing construction of Shanghai Disney Resort as well as the new Avatar-themed land at Walt Disney World continues an era of unprecedented growth and historic expansion."
Discovery Names Marick VP, North American Licensing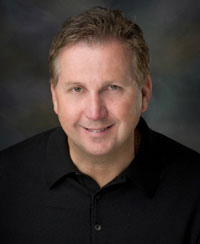 Discovery Communications has named Robert Marick as vice-president of North American licensing and global location-based entertainment for Discovery Consumer Products. Marick will oversee the strategy and development of products across the Discovery family of networks for both the U.S. and Canada. Additionally, he will be responsible for the division's rapidly growing location-based entertainment program worldwide.
Marick brings more than 20 years of experience to Discovery. He has previously worked for Disney, Fox, Time Warner, and Mattel.
Shark Tank's Harrington Joins Laser Pegs Board
Laser Pegs Ventures announced that Kevin Harrington joined the Laser Pegs board of directors and will act as the key driver of marketing strategies for the organization.
Laser Pegs says that Harrington is the creator of the modern infomercial and pioneer of the "As Seen on TV" industry. He is also an original Shark on Shark Tank TV series.