HarperCollins Signed for Twirlywoos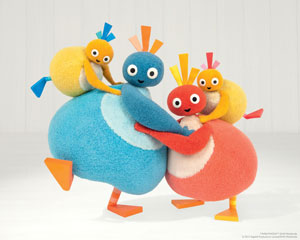 DHX Brands, the consumer products and brand management arm of DHX Media, has signed a deal with HarperCollins Children's Books for exclusive global publishing rights to the new CBeebies series Twirlywoos from producer Ragdoll Productions.
The deal covers all publishing formats, physical and digital. The line will include preschool board books, activity books, annuals, ebooks, audio, novelty, and gift titles. The line launches this October with a Twirlywoos Little Library and two board books: Meet the Twirlywoos and Hello Chickedy, Hello Chick.
HarperCollins joins a list of Twirlywoos licensees, including global master toy licensee Golden Bear. Next month, Golden Bear will launch the first products, with the focus on plush and plastics (playsets/figurines), bath toys and games, and activity products.
UK licensees include Gemma International (greetings cards and partyware), Ravensburger (puzzles and games), GB Eye (posters), Fashion UK (outerwear), Rainbow Productions (character costumes), and DreamTex (bedding).
Epic Rights to Represent Hard Candy Fitness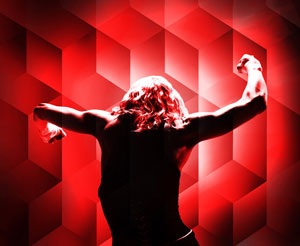 Epic Rights will represent the Hard Candy Fitness brand, a partnership between New Evolution Ventures, LLC, Madonna, and her manager Guy Oseary. Epic Rights will develop and expand on the global merchandising and licensing rights for the brand.
Leading the day-to-day effort for Hard Candy Fitness is Dan Levin, who spearheads the Epic Rights Celebrity & Lifestyle division through its strategic alliance with Prominent Brand+Talent. Levin will oversee the development and implementation of the brand extension program.
Cosmopolitan Launches Fragrance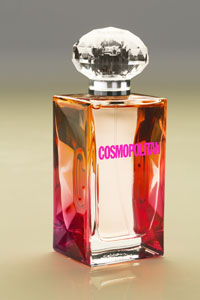 In a deal brokered by IMG, Cosmopolitan The Fragrance will be distributed by Jigsaw ESL, a market leader in brand management, promotion, design, and distribution of high-profile fragrances and lifestyle brands.
The fragrance will make its debut in the UK on September 7 in 350 Boots locations and on boots.com. Following the UK launch, Cosmopolitan The Fragrance will be rolled out to several other markets, including Germany and Australia.
In addition, Cosmopolitan is searching for three women to become the face of the campaign. Three winners will be chosen by a panel of judges this summer and will go on to star in the advertising and marketing campaign for the fragrance, as well as appearing in the October issue of the magazine in the UK.
Beanstalk Partners with Diageo
Beanstalk announced that it is now representing Baileys and Guinness on behalf of Diageo, a global leader in beverage alcohol. Beanstalk is tasked with the management and expansion of Diageo's already extensive licensing programs, comprised of more than 40 licensees globally in the categories of food, gift, and fashion/lifestyle.
Build-A-Bear Introduces Minions
Build-A-Bear Workshop announced that the company will produce a line of exclusive, make-your-own plush based on Universal Pictures and Illumination Entertainment's Minions, in theaters July 10. The collection will feature Minions Kevin, Stuart, and Bob and will be added to Build-A-Bear's summer season lineup, now available in stores nationwide.
Zenescope, Phicen, Executive Replicas Release GFT Figures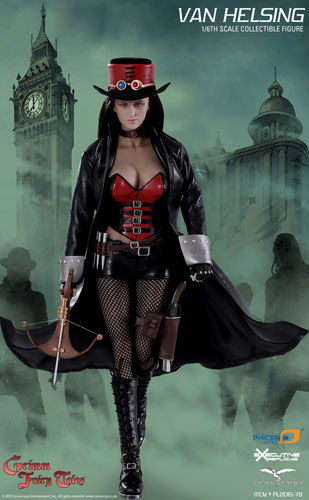 Zenescope Entertainment's Grimm Fairy Tales (GFT) is a long running indie comic series. The GFT universe spans five realms with over 200 characters and encompasses numerous spin-off series such as Van Helsing, Wonderland, Neverland, Inferno, Oz, and Robyn Hood.
Zenescope has signed an agreement with action figure manufacturer Phicen, Ltd. for a line of 1:6-scale figures. And, in a further collaboration, each piece is being produced by Executive Replicas, marking the first release in the collaboration between the three companies.
The first figure to be released under this deal is Liesel Van Helsing (pictured). The daughter of the famed vampire slayer comes dressed in her signature outfit of fishnets and trenchcoat with steampunk accents for optimum hunting. The figure comes packed with its signature weapons.
JRL to Represent Estwing Tools
JRL Group, a full-service licensing agency, has been selected to represent Estwing Tools, known for its line of solid steel hammers. JRL Group will develop and manage a comprehensive licensing program under the Estwing brand targeting professional and DIY enthusiasts.
The Estwing licensing program will target select product categories including hand tools, work gloves, tool bags, power tools, footwear, safety gear, and other related products.
Tackbox to Expand into Licensing
Tack Room Essentials, LLC, (TRE) the manufacturer of Tackbox-branded design solutions for the equestrian lifestyle, announced its selection of Brand Brilliant for expansion beyond the horse industry through brand licensing.
The Tackbox brand was created by Mimi O'Connor, whose dedication to horses and riding challenged her need for practical products that look great and hold up to rigorous use in harsh outdoor environments. Product categories available for licensing include sports apparel, fashion accessories, outdoor camping gear, luggage, travel gear, and home.
Paul Stanley's Royals & Rebels to Debut
Paul Stanley (of the band KISS) has teamed up with Epic Rights to develop and launch Stanley's all new lifestyle brand, Paul Stanley: Royals & Rebels. From Stanley's signature designs of musical instruments to his fine art paintings, both of which have generated millions in sales, the brand Paul Stanley: Royals & Rebels will focus on fashion-forward, cutting-edge style and an independent spirit. Epic Rights has been charged with building the Paul Stanley: Royals & Rebels brand into a new licensing program, including men's fashion apparel and accessories, footwear, food, spirits, home décor, cookware, and more. Epic Rights anticipates debuting the Paul Stanley: Royals & Rebels brand at retail in fall 2016.
Boti Named Miffy Master Toy Licensee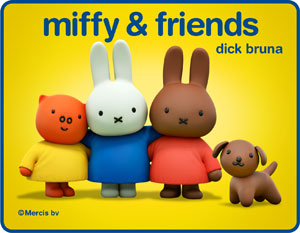 Boti Global Ltd., a Hong Kong based multi-category toy company, announced that it has acquired a global license to manufacture toys for the preschool property Miffy. 2015 marks Miffy's 60th anniversary. A year of celebration is planned culminating in the launch of the new series Miffy's Adventures, Big and Small.
Boti will be launching a range of feature plush in October and a full lineup of figures and playsets in spring 2016, based on the new animated series.