Sammy Hagar to Launch Lifestyle Brand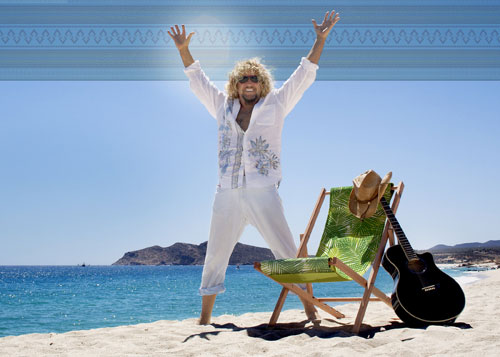 Musician Sammy Hagar has partnered with Epic Rights and Prominent Brand + Talent to launch the worldwide brand strategy and to develop a wide-ranging licensing program for his Sammy's Island lifestyle brand.
Sammy's Island is described as a visual blend of the best of Cabo and Maui's tropical, laid-back, lush and vibrant patterns and colors that instantly transport consumers to the island life but with a splash of Sammy's Rock 'n' Roll sensibility. Product categories will initially include outdoor furniture, electronics, food, entertaining, beach wear, footwear, table top, jewelry, and wall art, among others. Creative branding and design agency Meat and Potatoes, Inc., will spearhead the design of the brand.
MSA Apparel, Kellogg's in Deal
In a deal brokered by The Joester Loria Group, Kellogg's has partnered with MSA Apparel to offer a full line of young men's and juniors' fashion tops and fleece. The collection will incorporate Kellogg's brand portfolio of Pop Tarts, Frosted Flakes, Froot Loops, Rice Krispies, and other iconic Kellogg's brands and characters. The line will launch this fall across department, specialty, mid-tier, mass, and online accounts.
NCircle Signed for Llama Llama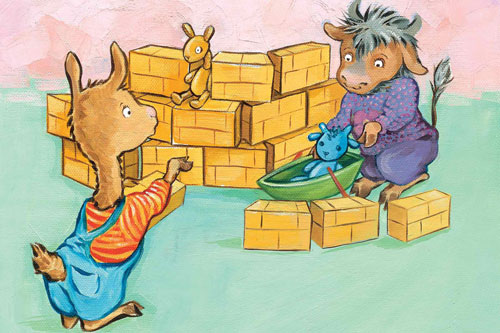 Genius Brands has named NCircle Entertainment as the exclusive home video partner for the new animated Llama Llama series based on the bestselling books. NCircle will distribute Llama Llama animated content, currently in development at GBI, digitally (VOD, SVOD, EST, DTO) and on DVD. The animated series is slated for debut in 2016.
My Gym to Feature Oball
My Gym Children's Fitness Center has entered into a partnership with Kids II's Oball product line that will incorporate the toy into My Gym's fitness curriculum. It began on July 27, with a three-month program across My Gym locations in the U.S. and Canada.
Jaipur, Nikki Chu Partner for Home Accents
Jaipur, a wholesaler in the home textiles and accent industry, has partnered with celebrity designer, Nikki Chu, to launch a new home accents collection.
During this multi-year partnership, Jaipur and Nikki Chu will team up to create a line of area rugs, decorative pillows, and throws that combine fashion and lifestyle into innovative designs. The collection will be available later this year.