Appointments at Saban Brands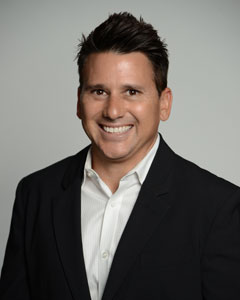 Saban Brands announced the appointment of Rich Magallanes as senior vice-president of development and production. In this new role, Magallanes will drive Saban Brands' content development and production for the company's television and entertainment properties. Additionally, Magallanes will aide in the conception of new creative projects, forge new production partnerships, and identify and vet potential content acquisitions. He brings 20 years of experience to the role and was most recently with Nickelodeon.
Additionally, current SVP of development and production Brian Casentini, has been named senior vice-president, Power Rangers Franchise. In his new role, Casentini will manage all creative for Saban's Power Rangers brand, serving as a producer on the upcoming live action feature film franchise in partnership with Lionsgate and an executive producer of the television series, which is in its 22nd continuous season and currently airing on Nickelodeon.
New Hires at Sesame Workshop
Sesame Workshop announced two new members of the executive team. Tanya Haider has joined in the new role of executive vice-president for strategy, research, and ventures. Diana Lee has joined the organization as the executive vice-president of human resources. Both positions report to CEO Jeffrey Dunn.
Haider is leading strategic planning for the Workshop, as well as content and market research. She is also overseeing the organization's partnerships with venture companies, focused on social impact. Haider joins the company from ZeptoLab. Prior posts include MTV and the Viacom Kids and Family Group. Haider also served as an associate at Mercer Management Consulting.
Lee is responsible for leading the Workshop's human resources strategy and function that includes staffing, compensation, benefits, performance management, organizational, and individual development. Lee joins the Workshop from Al Jazeera America. Prior posts include the Sojitz Corporation, MTV Networks, American Express, and JP Morgan Chase.
Beau James Group Renamed Partners in Play; Hires Wells
North American toy industry consulting and management firm, The Beau James Group (BJG) announced the appointment of a new managing partner, Julie Wells. In conjunction, the company has announced a new name: Partners in Play.
Wells, a CPA, spent 10 years as owner and operator of the specialty store, Imagination Station in the Indianapolis, Ind. area. Imagination Station grew into two locations, each over 3,000 sq. ft., with party/event space and ongoing community outreach.
Wells then made the move to manufacturing. Since the launch of the French brands Janod and Kaloo in the U.S. market in 2012, she has worked to establish the brands' reputations for wooden and cardboard toys and baby plush. She held the position of vice-president of marketing  and operations and most recently vice-president of finance and operations for Juratoys, the parent company of the brands.
At Partners in Play, Wells will support a portfolio of toy companies establishing their North American business. Partners in Play provides more than 30 years of experience in consulting and management services, which include strategic planning, marketing, branding, sales, operations, and reporting. She will be based in Ft. Lauderdale, Fla.
Partners in Play currently works with the following brands: Galt, Ambi, Lundby, SmartNoggin, Roos, Quadro, Martinex, and KidSource.