Brand Central Signed for F is for Family
Gaumont International Television, the production and distribution studio, and Vince Vaughn's Wild West Television have signed Brand Central LLC as the exclusive licensing agency for the upcoming Netflix animated sitcom F is for Family. Based on the comedy of Bill Burr, F is for Family is a new, half-hour, animated series coming exclusively to all Netflix territories in winter 2015. The six-episode series will be produced by Gaumont International Television and Wild West Television and marks the first foray into animation by Gaumont's U.S. production arm, tapping the expertise of Gaumont Animation in France.
F is for Family, created by Bill Burr and Emmy award-winner Michael Price (The Simpsons), follows the Murphy family in the 1970s, "a time when you could smack your kid, smoke inside, and bring a gun to the airport." Burr will voice the role of Frank Murphy, the family's extreme patriarch; Laura Dern will voice Frank's wife Sue; Justin Long voices the family's oldest son, Kevin; and Sam Rockwell will voice the neighbor.
Plants vs. Zombies Gets Global Agents
PopCap Games, creator of video game franchises and a division of Electronic Arts, announced the appointment of two new licensing agencies, Alicom and Exim, to represent the Plants vs. Zombies brand. Alicom Licensing will represent the brand in the Nordics while Exim will cover Brazil.
World of Eric Carle, Infinity Product in Deal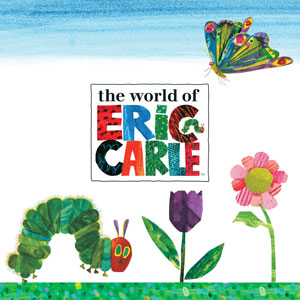 The Joester Loria Group has brokered a new deal for its client, The World of Eric Carle, to expand on its current program with bath and room décor items with Infinity Product Group for the U.S. and Canada. The company will develop a line of huggable hooded blankets, bath loofahs, Loungimals, and laundry hampers featuring The Very Hungry Caterpillar along with other iconic characters from Carle's books. The line will be available in fall 2016 at mid-tier and specialty accounts nationwide.
NASA, Star Trek Partner for Credit Cards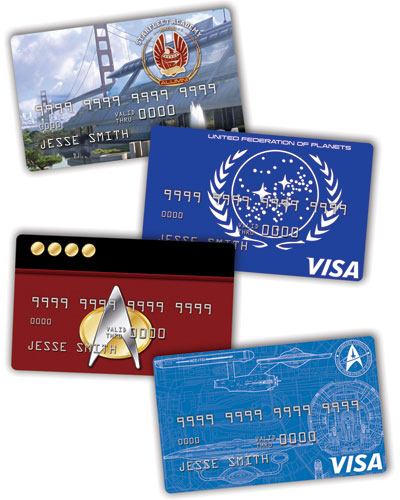 NASA Federal Credit Union announced the launch of a series of Star Trek credit cards. The Star Trek credit cards, under license by CBS Consumer Products, will provide rewards of Star Trek merchandise and experiences in addition to the value of the current NASA Federal Credit Union Platinum Advantage Rewards credit card program.
The four new Star Trek Platinum Advantage Rewards Credit Cards include: the Starfleet Academy Alumni, Starfleet Command, United Federation of Planets, and the Captain's Card. All of these credit cards will be available in September. In addition to exclusive Star Trek merchandise and experiences, all four cards feature a competitive interest rate, no balance transfer fee, and a rewards program.
FAB/Starpoint Signed for Kong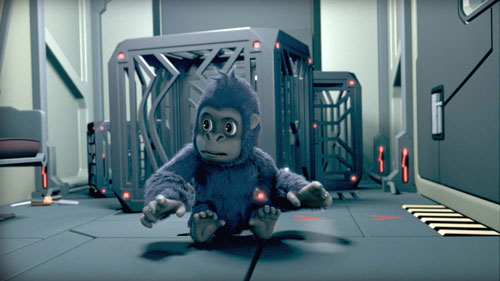 41 Entertainment and Arad Animation announced that they have granted a license to FAB/Starpoint for backpacks, sports bags, duffels, luggage, handbags, coin purses and wallets, cosmetic bags, lunch bags and kits, ceramic banks with and without coin slots, mugs, coasters, storage trays, lanyards, and photo frames for the United States and Canada on its Kong property.
Kong—King of the Apes bows on Netflix worldwide in spring 2016.
Justbridge Entertainment Signed for Regal Academy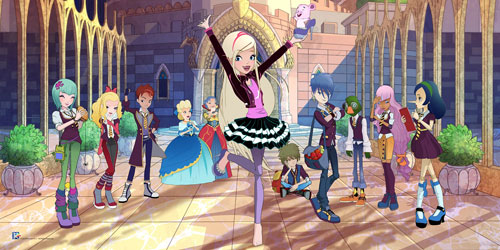 Rainbow announced a home entertainment deal with Justbridge Entertainment for its new animated comedy Regal Academy. The deal with Justbridge covers Germany, Austria, and Switzerland. The company has already introduced major kids brands such as Winx Club, Fireman Sam, Little Princess, and more into the German-speaking DVD market.
The new agreement follows an existing deal with Italian publisher Fabbri Editori, which will see a range of Regal Academy titles, including storybooks and activity and novelty formats, hit the market through bookstores and mass-market outlets.
The show takes some of the best-loved fairy tales and turns them on their head. It focuses on the adventures of Rose—a seemingly normal young girl who one day discovers she is actually Rose Cinderella, granddaughter of Cinderella herself. She then learns that she has been enrolled at Royal Academy—the exclusive school for fairy tale characters.