CBS Consumer Products to Represent Hawaii Five-0
CBS Consumer Products will represent the merchandising rights for the classic and current TV series Hawaii Five-0 on behalf of the Freeman Estate.
Created by Leonard Freeman, the original series debuted in 1968 and ran for 12 seasons. Hawaii Five-0 returned to television in 2010 with a new contemporary version airing on CBS. The upcoming merchandising line will include both the classic version of the series and the modern version and focus on apparel, gift and novelty, as well as collectibles. Products are slated to hit retail in 2016.
Products tied to the original series will be included in CBS Consumer Products' Television City portfolio, joining the ranks of more than 150 classic television series including The Andy Griffith Show, Beverly Hills 90210, The Twilight Zone, The Brady Bunch, Cheers, and most recently MacGyver.
The new version of the series is currently airing on CBS on Friday nights at 9pm ET/PT.
IMG Adds Hearst
Hearst Magazines will extend its product licensing relationship with IMG to include Cosmopolitan in the United States. IMG has represented Hearst Magazines brands including Cosmopolitan, Esquire and Harper's Bazaar outside of the U.S. since June 2013.
IMG has secured and managed multiple licensing partnerships for Cosmopolitan across fashion and beauty categories in Europe, Asia, and Latin America. There's the Cosmopolitan fragrance, which will be in stores throughout Europe and Australia this fall, as well as a group of Harper's Bazaar cafés in the UAE, the first opening in Dubai in late 2015. Additional products for Hearst Magazines brands are in various stages of development.
Prominent Brand + Talent Signs Artist Hunt Slonem
New York City-based artist and designer Hunt Slonem has partnered with Prominent Brand + Talent, a global brand management and development consortium, to launch the artist as a worldwide brand, developing a wide-ranging licensing program for Slonem as a lifestyle brand while also serving as his personal management agency.
Known to art lovers for his vibrant, colorful paintings of birds, butterflies, and bunnies as much as for his innovative interior designs combining vintage furnishings with contemporary art, Slonem is considered one of the great colorists of his time. Slonem and his work continue to gain recognition, and he will be making an appearance this month on The Today Show. He will be featured in upcoming issues of Vanity Fair, Modern Luxury, and Traditional Home.
In developing the Hunt Slonem brand, Prominent will licensed products in home and furniture design across a broad spectrum of categories, including furnishing, lighting, bedding, home décor accessories, jewelry, entertaining/table top, flooring and area rugs, wall coverings, and more for sophisticated consumers who shop in high-end retail and specialty stores. Additionally, Prominent will serve as Slonem's personal management agency, which will include procuring public spaces to be designed by Slonem, including hotels and restaurants.
Maurizio Distefano Licensing Signs Angry Birds for Italy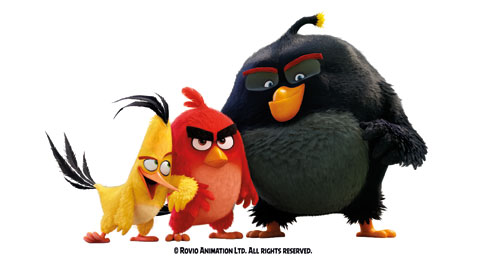 Maurizio Distefano Licensing has been appointed as licensing agent in Italy for Rovio Entertainment's Angry Birds. This is the first time an Angry Birds agent has been appointed for Italy. This is one of a number of new regional appointments as Rovio reboots the Angry Birds franchise in preparation for the arrival of the 3-D computer animated Angry Birds film, which is expected to be released in May 2016. The film will feature the voices of Game of Thrones star Peter Dinklage and popular comedy writer and performer Bill Hader.
Maurizio Distefano Licensing is working on a wide range of areas for licensing in the Italian market, including toys, games, confectionery, giftware, housewares, accessories, apparel, plush, back-to-school, stationery, backpacks, dress-up, and many others. Licensees for the Italian market are expected by this fall. Products are expected at retail by late spring in time for the film's release.
Tetris Signs Vandor
The Tetris Company, LLC and Vandor, LLC have entered into a licensing agreement that will enable Vandor to offer Tetris-branded home and lifestyle merchandise to its network of major national retailers and e-tailers, as well as the independent giftware channel. Vandor will showcase Tetris imagery on home décor, drinkware, seasonal items, and other collectible and fun and functional products this fall. A formal introduction to retailers will begin at industry gift shows in January 2016.
Lawless Entertainment, Public Media in Deal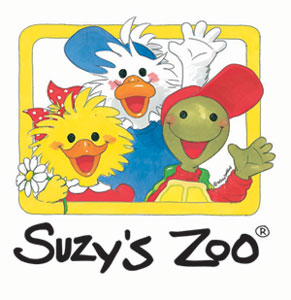 Lawless Entertainment announced a deal with Public Media Distribution, to handle the U.S. and Canadian home entertainment distribution rights for the new Suzy's Zoo animated series Adventures in Duckport, which is currently in production with Mondo TV. The complete series will be composed of 52 x 11 minute 2-D HD episodes and will be distributed by Mondo TV worldwide, except in North America, which will be managed by Public Media Distribution, LLC. Lawless Entertainment will handle worldwide licensing and merchandising (except for some territories reserved to Mondo TV group) as well as distribution in North America.
BBC veteran Theresa Plummer-Andrews will serve as script editor for the series. In March, Public Media Distribution, LLC released Suzy's Zoo: A Day with Witzy on DVD. A sample of the Adventures in Duckport animated series will be presented for the first time at MIPCOM 2015.