Bandai Named Master Toy for Zak Storm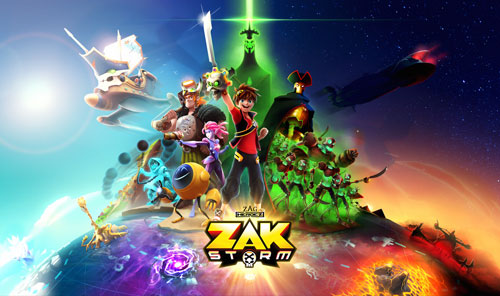 ZAG has signed a global toy licensing deal with Bandai America, Inc., for the 3-D CGI-animated series, Zak Storm. Bandai is planning a toy line that includes action figures, vehicles, interactive roleplay, and action sets globally.
Zak Storm has been commissioned by French channel Gulli and has been picked up by a series of not-yet-announced broadcast partners in key territories around the world.
Zak Storm (co-production between ZAG, Method Animation, SamG, and Man of Action Entertainment, in partnership with Gulli and PGS Entertainment) follows Zak Storm, a regular kid who gets swept into the Bermuda Triangle during a surfing competition and soon discovers himself as the captain of a ship full of misfits.
Scholastic, LEGO Expand Publishing Deal
Scholastic extended and expanded its publishing relationship with LEGO through 2019. The deal will now include globally all language rights, as well as several new publishing programs, line extensions, and acquisitions. World English rights will be managed by Scholastic U.S., and foreign translation rights will be managed by Scholastic UK.
Scholastic and The LEGO Group have had a successful publishing relationship for more than 12 years, with more than 45 million Scholastic LEGO books in print to date. Under the new agreement, Scholastic will continue to publish books based on the following LEGO PlayThemes: City, Ninjago, Bionicle, Elves, Friends, LEGO Star Wars, and LEGO DC in a variety of formats.New publishing will include:
LEGO Nonfiction: Scholastic and LEGO together have developed a line of nonfiction books.
The first-ever LEGO pop-up books, by bestselling and award-winning paper engineer Matthew Reinhart, will be published in September 2016.
Movie Tie-In Books: Scholastic will publish movie tie-in books in a variety of formats based on LEGO feature films released during the term of the agreement.
Sharpe Company to Develop Polaroid for Licensing
Polaroid announced an agreement with The Sharpe Company to build and develop licensed programs for Polaroid lifestyle merchandise in Europe, the UK, Australia, and New Zealand. The licensing program is expected to include apparel, accessories, housewares, gift, paper goods, travel goods, and collectibles.
Pacific Cycle Signs Skylanders
Pacific Cycle, a brand of Dorel Industries, announced a licensing partnership with Activision's Skylanders franchise. Pacific Cycle will create a line of bikes and scooters, as well as parts and accessories based on Skylanders.
Activision says the Skylanders franchise has sold through more than 250 million action figures since pioneering the toys-to-life category in 2011.
Bottle Pets Featuring The Very Hungry Caterpillar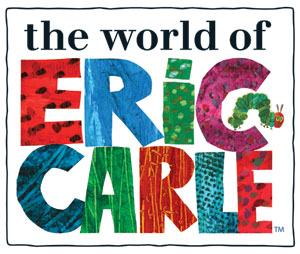 The Joester Loria Group has brokered a new deal for its client, The World of Eric Carle, to expand on the current program with bottle and pacifier items with Bottle Pets for the U.S. and Canada. Bottle Pets are patented plush baby bottle covers that help babies learn to hold their bottle, ease the transition to and from bottle-feeding, and develop early hand-eye coordination. Bottle Pets will develop a line of baby bottle covers and plush infant pacifier pets utilizing The Very Hungry Caterpillar along with other iconic characters from Carle's books. The line is expected at retail later this year.
New Partner for Encyclopaedia Britannica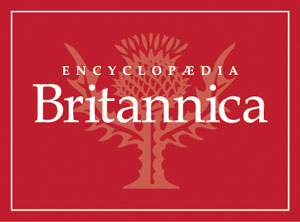 JRL Group, Inc., a full-service licensing agency, announced that it has secured a licensing partnership with GeoToys, LLC, to develop a full line of educational puzzles and games for its clients the Encyclopaedia Britannica and Britannica Kids brands.
The Encyclopaedia Britannica Around the World board game will be available this holiday at retailers such as Barnes and Noble, Amazon.com, and hundreds of specialty and independent toy retailers. The board game includes over 200 questions and answers in categories such as geography, language, culture, and people around the world.
Lisle to Represent Tetris in UK, Ireland
The Tetris Company announced that Lisle International Licensing is the new merchandise licensing agent for the Tetris brand in the United Kingdom, Channel Islands, and Ireland. Lisle International will focus on new product merchandising opportunities in home goods, lifestyle items, collectibles, clothing, and more.
Word Teasers, Merriam-Webster in Deal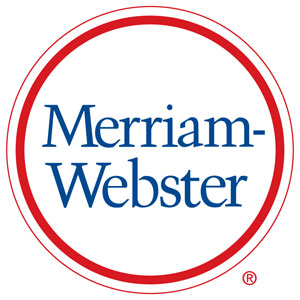 Elm Education Marketing, LLC (dba WordTeasers) announced it has secured a licensing partnership with Merriam-Webster, Inc., under which WordTeasers will rerelease several of its most popular educational titles enhanced with Merriam-Webster content. The deal was brokered by JRL Group, Inc., the exclusive licensing agency for Merriam-Webster.
Initially, the company will rerelease WordTeasers: SAT: Vocabulary along with a newly developed title for middle school students, called WordTeasers: Middle School, each enriched with Merriam-Webster content.
Both decks will debut at the 2016 Toy Fair in New York and will be available to ship in the first quarter of 2016.
Joyrich Fashions, IMG in Deal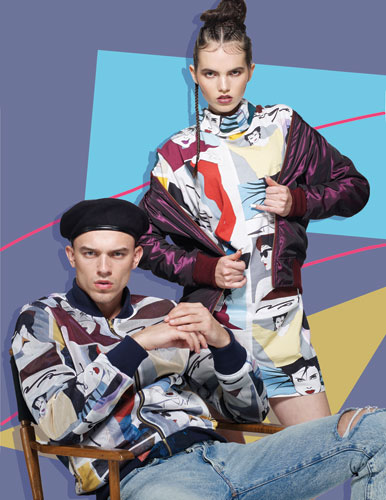 Joyrich, the international L.A.-to-Tokyo fusion brand established by designer Tom Hirota in 2007, announced that it has partnered with IMG in a global deal to license the label in new product segments and franchise it to new territories.
The Joyrich brand has steadily developed a growing celebrity following with its mix of American cultureand Japanese street fashion influences. The brand has also partnered with Disney, Playboy, and Coca-Cola. Joyrich has flagship stores in the United States, Japan, Korea, Taiwan, and Hong Kong, and also sells to a prestigious list of on-trend fashion boutiques.
M&Ms Products from Gemmy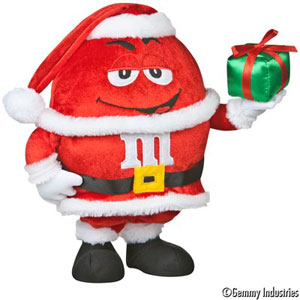 The Mars Retail Group signed a deal with Gemmy Industries for Halloween and Christmas items. There's the M&M's Brand Character Red or M&M's Brand Character Yellow costume sets. Each includes an inflatable costume, white gloves, fan, and battery pack.
For Christmas, there's a 20-inch-tall Red dressed like an elf that can stand. Pair it with the 12-inch tall M&M's Brand Character Red, which is dressed like Santa Claus and performs a dance to the song "Sexy and I Know It."
Jel Sert Signs Brand Central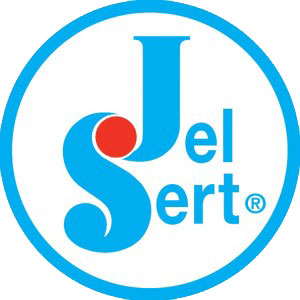 Food maker Jel Sert has signed licensing agency Brand Central for representation of its brand portfolio including Otter Pops, Fla-Vor-Ice, Wyler's, Royal, and more.
Brand Central, who already represents the brand for licensing acquisitions, will be responsible for identifying and securing new licensing opportunities for Jel Sert's brands.
For the past six years, Brand Central has helped Jel Sert acquire brands including Hershey's, Baskin Robbins, Margaritaville, and more.
Dinosaur Train Expands in Latin America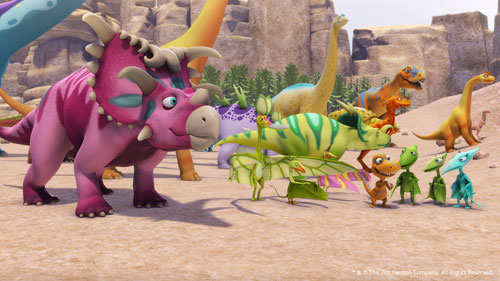 The Jim Henson Company announced the expansion of its relationship with Peruvian-based Compania Panamericana de Licencias (CPL) to manage the licensing program throughout Latin America for Dinosaur Train, now in its fourth season of production. CPL currently represents Henson's Doozers. A global toy relaunch of Dinosaur Train is expected in 2016.
Dinosaur Train is also represented globally by Bulldog Licensing (UK); Studio Canal (France); LizenzWerft (Germany); SelectaVision (Spain); Megalicense (Russia); Jantar Projekt (Poland); Maurizio Distefano (Italy); and Al Jazeera (Middle East).
Toy State to Feature Monster High R/C
Toy State announced that it has signed a licensing agreement with Mattel for its Monster High brand. Toy State will design and manufacture a line of R/C toy vehicles under its Nikkobrand featuring Monster High. Product is expected on retail shelves in the U.S. and Canada in fall 2016.
This new deal expands Toy State's licensing partnership with Mattel. Toy State currently has deals with the Barbie brand, core Hot Wheels, and Thomas & Friends.