Level-5 abby Formed to Launch Yo-Kai Watch & Japanese Kids' Entertainment in North America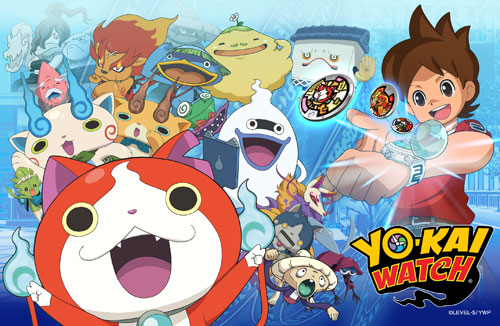 A new North American-headquartered global entertainment company called Level-5 abby, Inc., has been formed to bring Japanese children's entertainment to the continent. The announcement was made this week by Akihiro Hino, the newly formed company's president and CEO. Level-5 abby is funded by Japan's Level-5, Inc., and Dentsu, Inc. Hino is also the founder, president, and CEO of Level-5, Inc.
Leading day-to-day operations is Yukari Hayakawa, COO. Reporting directly to Hino, she is spearheading the global rollout of the company's IPs Yo-Kai Watch (launched Oct. 5), Little Battlers experience (LBX), and Snack World, which is a franchise currently in production for 2016.
The North American roll-out of the Yo-Kai Watch franchise includes:
U.S. premiere of Yo-Kai Watch on Disney XD on October 5, with a new episode premiering each night during this initial week.
In Canada, the program will premiere on Teletoon on October 10.
VIZ Media launches its manga throughout North America on November 3.
The North American video game launches exclusively on Nintendo 3DS on November 6.
In January 2016, Hasbro will launch the toy line in North America.
Sesame Street Debuts on Three of China's Largest Digital Platforms
Sesame Workshop announced that it has entered into collaborations with three of China's top digital platforms: Baidu's iQIYI, Tencent Video, and Alibaba's Tmall Box. In the next two years, Sesame Workshop will provide the international version of Sesame Street along with other spin-offs, dubbed into Mandarin Chinese, to all three platforms. Most recently, the Workshop signed its first video streaming deal in the territory with BesTV, the largest IPTV platform in China.
According to the agreement, a Sesame Street-branded block will be created on iQIYI and Alibaba, where audiences will have access to the programs along with additional content. As the first online video site in China to stream the programs, iQIYI will work together with the Workshop in bringing experiences to the market both online and offline with promotions and special events. The two parties have also been in talks about expanding into Greater China.
Tencent Video, the online video platform of Tencent Holdings Limited, will be the first video site in China to digitally release Elmo the Musical as well as The Furchester Hotel, a co-production between Sesame Workshop and CBeebies that debuted in 2014. The Furchester Hotel is among the latest programming the Workshop has recently made available to the rapidly growing online video market in China. Other titles to be streamed via Tencent Video include Sesame Street Seasons, Elmo's World, Play with Me, and Let's Celebrate Chinese New Year, a special program co-produced with China Central Television (CCTV).
The same content will also be available for Alibaba Group's video-on-demand service, which is currently available on Tmall Box, a content delivery set-top-box. The VOD service of Alibaba Group offers a wide variety of entertainment content including movies, television series, documentaries, and children's shows, as well as online shopping.
Fall Toy Preview's Upcoming Dates; Show Moves to September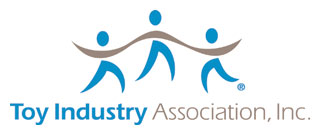 The Toy Industry Association (TIA) previously announced that Fall Toy Preview will remain in Dallas for the next three years. Here are the upcoming September show dates:
September 27–29, 2016
September 26–28, 2017
September 25–27, 2018
TIA Says New Requirements for Packing Labels, Warranties May Impact Toys
The Toy Industry Association (TIA) is informing its members about new requirements/updates to packing labels and warranties that could impact toymakers. Read about the changes here.
What's New in Dolls on TTPM
TTPM is showcasing the newest Dolls. For the latest in Toys, Tots, Pets, and More as well as what's trending, visit TTPM.com.