Striker Signs Five Nights at Freddy's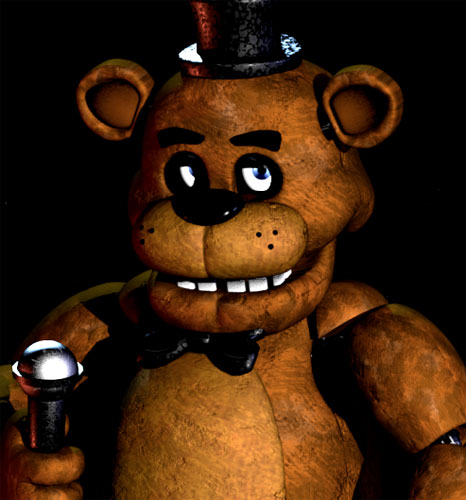 Scottgames announced that Striker Entertainment has been signed as the worldwide licensing agent on behalf of the video game franchise Five Nights at Freddy's and its upcoming spinoff, FNAF World. Five Nights at Freddy's is a series of horror-themed video games in which a player takes on the role of an overnight security guard at Freddy Fazbear's Pizza, a family restaurant and game arcade. At night, the restaurant's life-sized animatronic characters, including Freddy Fazbear, Bonnie, Chica, and Foxy, wander the restaurant. As the security guard, the player must keep a close watch over the premises, as surviving to 6am may prove to be the most difficult part of the job. Launched in 2014, the series includes three sequels and has been optioned by Warner Bros. for the development of a feature film. Worldwide sales of the game series have exceeded 10 million downloads, according to Scottgames.
Licensees recently signed by Striker include Bioworld for apparel and accessories; Funko for toys, plush, and collectible figures; Just Toys for impulse and novelty items; and Sanshee for convention merchandise. Products will hit specialty retail channels this fall, with a full rollout of partners and products in early 2016.
Disney Licensed Fruits and Veggies
Disney Consumer Products announced a line of branded fruits and vegetables featuring Star Wars. There's Star Wars-themed bagged apples by Sage, citrus fruit by Dayka Hackett, carrots by Kern Ridge, and grapes with Yoda-themed packaging by Four Star. Additional new licensed produce featuring designs with Marvel's Avengers and Frozen are also available.
Imports Dragon Signs Super Wings
Imports Dragon announced that it has been awarded the master toy license for Super Wings in Canada. Currently one of the top-rated shows on preschool network Sprout, the series recently launched in Canada on Treehouse. The line will be available at retail in 2016.
Toy Island, Jay Franco in ZippySack Deal
Toy Island announced that it has entered into a licensing partnership with Jay Franco and Sons, Inc., for its ZippySack line of zippered fleece blankets. The partnership will allow Jay Franco to develop and sell a collection of licensed ZippySacks featuring Star Wars, Frozen, and other popular licenses.
New Partners for Little Charmers
Corus Entertainment's Nelvana announced three new licensing agents and two new broadcast partners for its preschool brand, Little Charmers.
Nelvana has signed on francetv distribution to represent the brand's licensing and merchandising program in France. Little Charmers will air on France 5 channel in the Zouzous block, which caters to children ages 3–6 every morning. The series launched on October 20.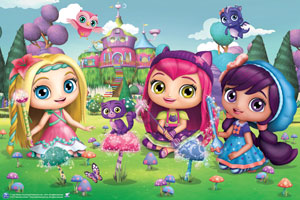 In Italy, Discovery Italia has been granted the rights to manage the licensing and merchandising business for the brand. Discovery Italia has 14 channels in Italy across multiple platforms. Little Charmers has been one of the top shows on Frisbee, Discovery Italia's free-to-air kids' channel, since airing in September 2015.
Additionally, Megalicense will build the licensing program for Little Charmers within Russia.