20th Century Fox World Dubai to Launch in 2018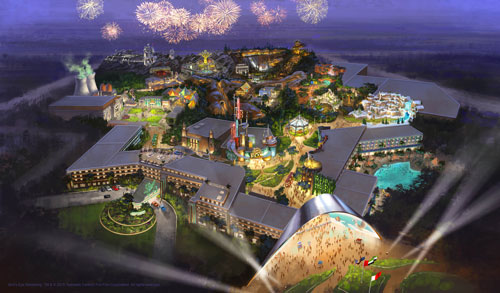 Al Ahli Holding Group (AAHG) and Twentieth Century Fox Consumer Products announced plans to build a Fox-branded theme park and resort in Dubai. This will be the second 20th Century Fox World theme park and the first Fox-branded resort. The deal allows for a rollout of up to three additional Fox-branded resorts in territories outside Dubai. It is slated to open in 2018 with design and production services provided by Rethink Leisure & Entertainment.
20th Century Fox World Dubai, an immersive entertainment destination, will encompass themed lands featuring unique attractions, rides, and retail outlets. The licensing partnership with AAHG also calls for the creation of the world's first Fox-branded resort, where themed rooms and dining opportunities will offer visitors a chance to further immerse themselves in the entertainment brands and history of 20th Century Fox. Some of the Fox properties expected to be highlighted include: Ice Age, Rio, Planet of the Apes, Aliens, Predator, Night at the Museum, Titanic, The Simpsons, and Sons of Anarchy.
Just Born Signs with Brand Activation Consulting
Just Born Retail Group, the retail division of candy manufacturer Just Born Quality Confections, has finalized a multi-year agreement with Brand Activation Consulting (BAC) to serve as the candy brand's national licensing agency.
Just Born Retail Group offers merchandise representing the Peeps, Hot Tamales, Mike and Ike, and Goldenberg's Peanut Chews brands through three brick-and-mortar stores, an online shop, and placement within national retailers. Through the partnership, BAC will develop an enhanced licensing program.
For the past 12 years, Just Born has worked with Lisa Marks Associates, Inc., (LMA) who helped to develop and launch the company's foundational licensing program. In early October, LMA and Just Born Retail Group decided to part ways at the conclusion of the current term as the Just Born Retail Group embarks on a new path toward direct sourcing of retail programs, according to a statement from BAC.
Hummingbird Bakery Launches Product Line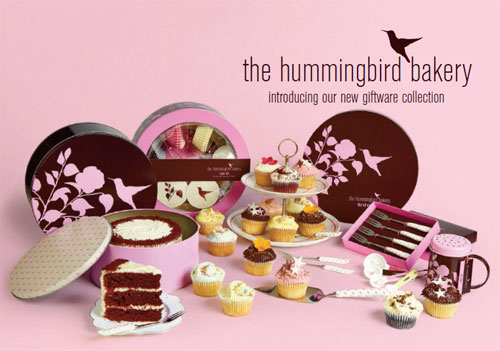 The Hummingbird Bakery, home of authentic American baking in London, announced the launch of its new branded giftware range created and distributed by Scoop Designs. The line is now available exclusively via Amazon.co.uk. The line includes a set of four cake forks, a set of measuring spoons, a cake slice, a tiered cake stand, a cupcake starter kit, a set of nesting cake tins, and a flour shaker. This line is designed to have a vintage American feel.
The Hummingbird Bakery has six branches across London and is known for its American desserts, most notably cupcakes. Beanstalk represents Hummingbird Bakery for licensing.
Sesame Street Comics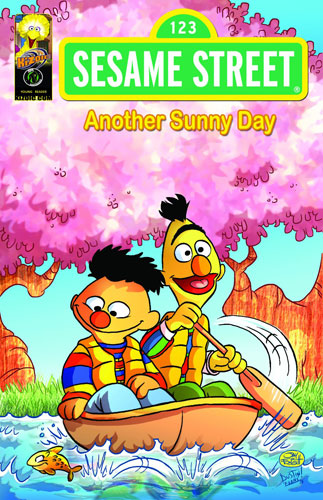 Ape Entertainment announced in partnership with Sesame Workshop the release of three new comic books featuring the cast of Sesame Street. The original titles, launching throughout the fall in print and ebook formats, are individual issues with standalone short stories. Each issue emphasizes educational and entertaining content for younger readers.
Produced in full color, the 28-page one-shots Another Sunny Day (October 28), Blast from the Past (November 23), and Many Friendly Neighbors(January 1), star Elmo, Big Bird, Cookie Monster, Grover and all the familiar friends from Sesame Street. Featuring multiple stories and pop culture spoofs that mirror the iconic television series, the books offer blocks of preschool-themed content and will retail for $3.99 per issue.
In December, all three new issues will also be offered digitally on all major ebook platforms from their respective stores including the iBooks Store, Amazon Kindle Store, Google Play, and NOOK Books. H is for Hero,first released in 2013, will also be available for download with a new cover. A bundle of all four Sesame Street comic books will be available in print and digital formats in January 2016.
Every issue includes a How to Read a Comic feature, which highlights a different aspect of how parents can best share comic books with kids, such as learning what a panel is and how sounds are visually represented.
Leg Avenue Signed for Eric Carle Halloween Costumes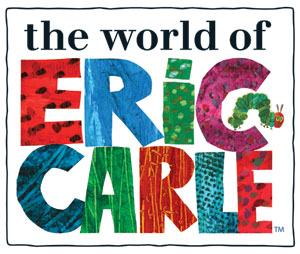 The Joester Loria Group has brokered a deal for its client, The World of Eric Carle, to expand on the current program with Halloween costumes with Leg Avenue for the U.S. and Canada. Leg Avenue will develop a line of infant and toddler (0-5T) Halloween costumes utilizing The Very Hungry Caterpillar along with other iconic character, Brown Bear from Carle's beloved books. The World of Eric Carle collection will be available in fall 2017.
New Deals for King Features Classic Properties
King Features Syndicate is taking its classic brands Popeye, Betty Boop, Flash Gordon, Phantom, and others into the digital age with new licensing agreements.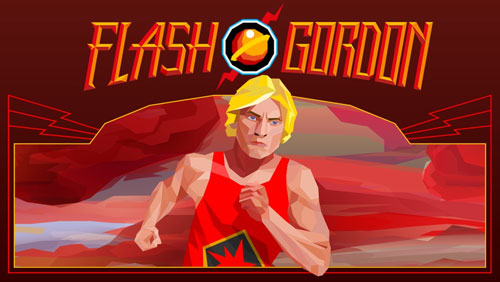 In 2016, Zoobe Messaging will debut animated 3-D Popeye avatars for mobile apps and messaging services. Fashion UK recently launched a Betty Boop-inspired dress-up game in the United Kingdom and the United States, and Boluga is launching the Flash Gordon mobile game this fall in numerous markets and languages around the world. This summer, European Games Group launched Flash Gordon virtual goods, costumes, and accessories as in-game purchases in the Hero Zero MMO game, with offerings featuring The Phantom coming soon. In late 2015, Walkinglife Media will debut Popeye computer and mobile games in China.
In Japan, Dena has debuted virtual Betty Boop goods to be sold within its mobage social networking service. Web Marketing Japan is launching Popeye and Betty Boop smartphone decorations and a smartphone application software for Facebook graphics, while Sammy Networks is launching Popeye and Olive Oyl mobile pachinko games. M-Up is utilizing Betty Boop and Popeye for its delivery services for NTT DoCoMo customers, including vocal in-character inquiry responses, screen decorations, flash animation, and smartphone screen icons.
King Features and Kuboo (a parent-approved social networking site) are partnering to create premium content for the site featuring Popeye and a new virtual world called Goon Island. Now in development, Goon Island will feature Popeye-themed games, and virtual items such as clothing, furnishings, and decorations.
C-Life, Kong–King of the Apes in Deal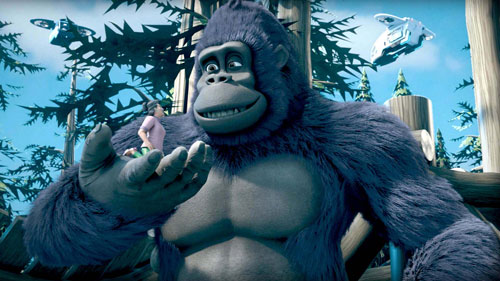 41 Entertainment and Arad Animation announced that they have granted a license to C-Life Group for the U.S. for T-shirts, fashion tops and bottoms, fleece, and swimwear for men, juniors, boys, girls, and toddlers on its Kong–King of the Apes property.
Kong–King of the Apes launches globally on Netflix in spring 2016.
PercyVites Signs Deals with Build-A-Bear, Franklin
PercyVites announced a partnership with Build-A-Bear Workshop. Build-A-Bear relaunched its Build-A-Party reservation system that allows guests to book private parties inside Build-A-Bear Workshop stores and access PercyVites personalized digital offerings. The product offering focuses on online party invitation and thank-you videos and includes the Percy Party Dashboard to assist in party management.
In a separate announcement, PercyVites has added Franklin to its lineup of licensed characters, which now includes Lalaloopsy, Monster Jam, Arthur, Caillou, Johnny Test, and others.
PercyVites users upload photos, party details, and messages directly into the video template and can watch as they co-star with Franklin in their own personalized invitations.
Wild Kratts Expands in Australia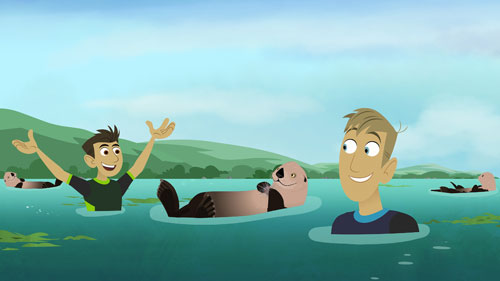 9 Story Media Group announced that it has secured several deals in Australia for the animated series Wild Kratts, including broadcast placement with Channel Nine's Go! Channel. The channel will begin airing the series weekdays on November 14 and on Saturdays and Sundays on November 21.
In addition, Roadshow Entertainment has been granted home video rights while master toy licensee Wicked Cool Toys has appointed Hunter Products to distribute the toy line.
Now in its fourth season, Wild Kratts premiered on PBS Kids in the U.S. in 2011 and also airs in over 180 countries across 18 different languages.