Beanstalk Appoints Ames CEO; Stone Named Chairman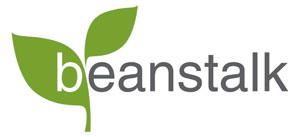 Beanstalk announced the appointment of Allison Ames as CEO, effective November 1, 2015. Ames will retain her current position as president while assuming the title of CEO. She succeeds co-founder and CEO, Michael Stone, who will assume the position of chairman.
In her new role, Ames will oversee the strategic direction of the global agency and lead its growth efforts with an eye toward providing the most effective and comprehensive expertise on strategic brand extensions for its clients around the world. She will continue to manage all operations of the agency, worldwide.
Ames began her career at Beanstalk in 1997 and has led licensing initiatives for diverse brands such as HGTV, Stanley Black & Decker, Purina, Airheads, the U.S. Army, Mary-Kate and Ashley, Salma Hayek, and Danskin, among other key clients. She also reintroduced the Manufacturer Representation division of the agency, leading projects for key clients such as ConAgra, among others. Prior to her role as president, Ames was president, North America, in which she was responsible for all clients operating in the North American region, and oversaw Beanstalk's Business Development and Marketing departments.