The BFG Adds Licensing Partners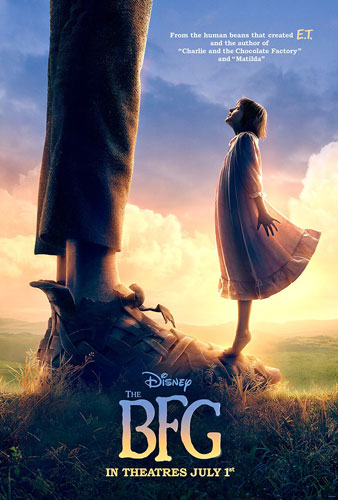 Striker Entertainment announced nine new licensees for the upcoming Disney/Amblin Partners film, The BFG, directed by Steven Spielberg. These new licensees include Madame Alexander Doll Co. for plush dolls and doll accessories; Funko for Pop! vinyl stylized figures; WETA Workshop for collectibles, statues, lapel pins, and dog toys; Mad Engine for apparel; Trends International for posters; ACCO Brands for calendars; That Company Called IF for bookmarks and book lights; Trick or Treat Studios for Halloween masks and costumes; and Reliance Games for mobile games.
Adapted from Roald Dahl's classic children's book, The BFG, which is short for Big Friendly Giant, is the tale of a young girl and the mysterious Giant who introduces her to the beauty and peril of Giant Country. The book was first published in 1982 and 2016 marks the centenary of Dahl's birth.
The licensing deals were brokered by Striker Entertainment, the global licensing agency for The BFG. Striker has been working in collaboration with Entertainment One who is handling the licensing in Europe.
DHX Licenses Backstage to Disney Channel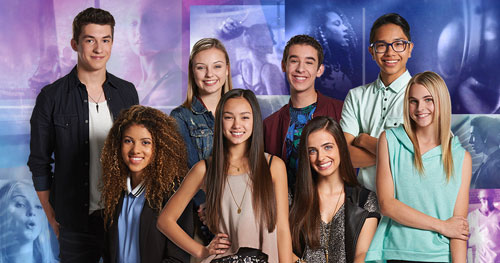 DHX Media licensed its new original performing arts drama, Backstage to Disney Channel in the U.S., UK, France, Spain, Italy, Portugal, Nordics, Benelux, Germany, CEE, Turkey, Middle East, Africa, Australia, and New Zealand.
Backstage was created and developed by Fresh TV in association with DHX Television. The series was filmed in Toronto and is slated to air on Family Channel in Canada this spring. It will air on Disney Channel in the UK and U.S. this spring with an international roll out later in 2016.
Backstage, a scripted series (shot docudrama-style), follows a group of talented teens as they live through the highs and lows that come with attending the prestigious Keaton School of the Arts.
Lisa Marks Associates to Represent Chupa Chups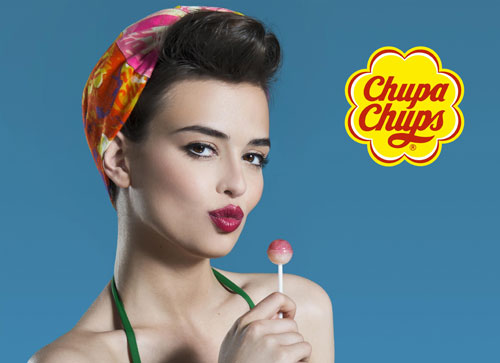 Lisa Marks Associates, Inc., (LMA) has been appointed the North American licensing agency for Chupa Chups, extending the Perfetti van Melle Group's relationship with LMA beyond the current Mentos representation. Approximately five billion Chupa Chups are consumed each year in over 150 countries. The licensing program will extend across a broad range of categories, including apparel, accessories, electronics, cosmetics and personal care, stationery and publishing, gifts, games, and home products.
Amy Coe, ABG in Deal
Amy Coe partnered with ABG Accessories for a multi-category fashion accessories program that expands her brand to a collection of infant and toddler boys' and girls' footwear, hats, socks, tights, and hair accessories. The deal was brokered by The Joester Loria Group on behalf of Amy Coe.
CPLG, Evolution Management + Marketing in Deal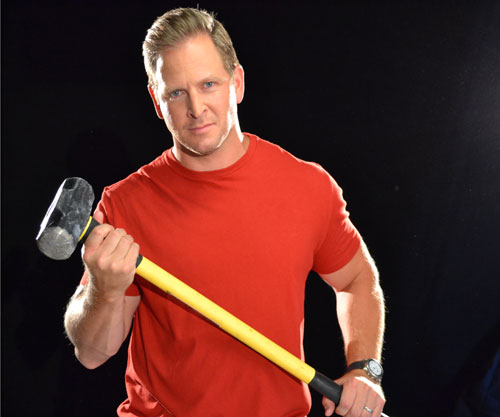 CPLG North America announced that it has signed an exclusive representation agreement with Evolution Management + Marketing to represent its key home and lifestyle clients for licensing and brand extensions in the home and garden and design and renovation space.
Some of the DIY experts and TV hosts represented by CPLG will include:
Andy and Candis Meredith, co-hosts of Old Home Love on the DIY Network
Jason Cameron, host of Man Caves, Sledgehammer, and Desperate Landscapes on the DIY Network
Chris and Payton Lambton, co-hosts of Going Yard on HGTV. Chris also hosts Yard Crashers on the DIY Network and Smart Home Giveaway on HGTV
HiHat, 9 Story to Represent Nature Cat
Spiffy Pictures, creators of the new animated PBS Kids series Nature Cat, has appointed HiHat Media to handle brand licensing for the U.S. and 9 Story Media Group to handle international distribution and consumer products rights outside of the U.S. Both partners will be developing comprehensive consumer product platforms for the educational series that inspire children to get outdoors and develop connections with the natural world. Nature Cat was created by the Emmy Award-winning creative team at Spiffy Pictures and is co-produced by Spiffy Pictures and WTTW Chicago.
Playmobil Expands NHL Line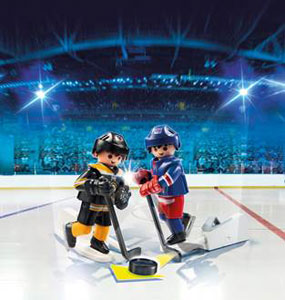 Playmobil announced an expansion to its NHL product line as part of the company's continued partnership with the National Hockey League. The initial line of 16 Playmobil NHL toys was introduced last year and marked the first time in Playmobil's 41-year history that the company had struck a deal for a licensed line of products in the U.S. and Canada.
As part of the expanded line, playsets inspired by 12 more NHL teams—Calgary Flames, Edmonton Oilers, Los Angeles Kings, Minnesota Wild, New Jersey Devils, New York Islanders, Ottawa Senators, Philadelphia Flyers, Pittsburgh Penguins, Vancouver Canucks, Washington Capitals, and Winnipeg Jets—including both player and goalie figures will hit stores this spring.
The initial line of NHL-inspired playsets included figures from the Original Six franchise teams, a fully functional NHL Hockey Arena, a Zamboni ice-resurfacing machine, NHL referees, and the Stanley Cup Trophy.
New Black+Decker Licensees
Black+Decker announced the addition of two new licensees: Bradshaw International and W Appliance. Bradshaw will introduce a line of Black+Decker-branded non-electric cookware, bakeware, tools, gadgets, and cutlery. W Appliance will develop a comprehensive line of compact appliances and air comfort products. These deals were brokered by Beanstalk, Black+Decker's exclusive licensing agency.
Licensing Works Signs The Little Prince/Le Petit Prince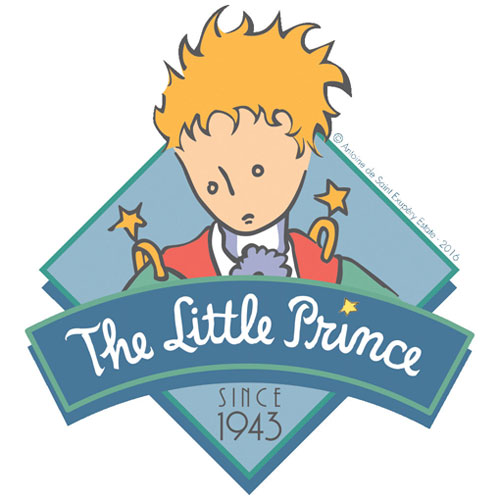 Licensing Works has signed with the Estate of Antoine de Saint-Exupéry and French IP rights company, NDA, to represent the North American rights to the classic children's book series, The Little Prince/Le Petit Prince. New licenses secured by Licensing Works will include the rights to the 75th anniversary celebration, scheduled for 2018.
Antoine de Saint-Exupéry's beloved 1943 novella The Little Prince/Le Petit Prince, has sold more than 200 million copies sold worldwide. There have been more than 288 official translations of the book.
The story is of a precocious boy who enchants a stranded pilot with his allegorical tales of traveling the universe. Saint-Exupéry wrote this as a children's book intended for grown-ups but it can be read on many different levels to provide pleasure and food for thought for readers of all ages. It is inspired in part by Saint-Exupéry's own experiences as a pilot marooned in the Sahara Desert during a long-distance race.
Japanese Agent Signed for Strawberry Shortcake
Iconix Brand Group announced that it had secured Sony Creative Products (SCP) as the Japanese licensing agent for the Strawberry Shortcake brand. SCP has served as the longstanding agent for the Peanuts brand in Japan. Iconix acquired the Strawberry Shortcake brand in March 2015.