Empire Dolls from Tonner-One World
Tonner-One World announced last week that it has entered into a two year licensing agreement with Twentieth Century Fox Consumer Products to create a line of collector dolls based on the characters of the TV series Empire. Fan favorites Cookie Lyon (Taraji P. Henson), Lucious Lyon (Terrence Howard), and others will inspire the new doll line, which is set to be developed by Tonner-One World lead designers Robert Tonner and Stacey McBride-Irby.
The dolls are set for release this fall, timed to the upcoming third season of Empire.
IMG Develops Program for Dylan's Candy Bar
Dylan's Candy Bar, founded by Dylan Lauren in 2001, has announced a long-term global deal with IMG to extend its brand across an array of product categories. Under the agreement, IMG will negotiate licensing partnerships in order to develop Dylan's Candy Bar's private label of candy-inspired products even further into areas such as home décor, toys, gifts, fine stationery, and do-it-yourself candy kits.
Dylan's Candy Bar has locations in Chicago, Miami, and Los Angeles in addition to its original New York City flagship and its new Union Square location.
4K, Scholastic in Deal
4K Media, Inc., announced that the company has signed a publishing agreement with Scholastic on the development of the definitive resource book for fans of the Yu-Gi-Oh! Duel Monsters series. The Yu-Gi-Oh! Duel Monsters Official Handbook will be published by Scholastic for distribution in the United States, Canada, United Kingdom, Australia, and New Zealand in fall 2016.
Magformers, Nickelodeon in Deal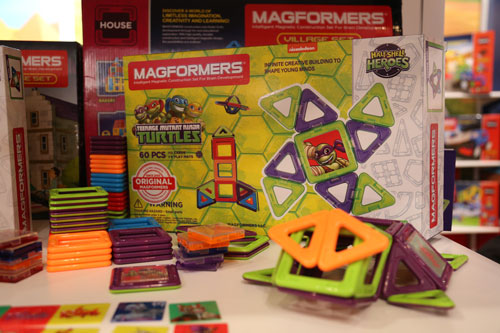 Magformers has signed a licensing agreement with Nickelodeon. Magformers will create a line of magnetic building kits for preschoolers inspired by the Teenage Mutant Ninja Turtles. The product line will hit shelves in mid-May at most major retail stores. The product line will feature three sets at varying price points: 18 piece with four turtle cards, 38 piece with eight turtle cards, and 60 piece with 12 turtle cards.
Beanstalk Expands Across Europe
Beanstalk, announced that it is further expanding its on-the-ground presence across the German speaking region through a strategic partnership with merchandising and licensing agency, g.l.a.m. Headquartered in Munich, g.l.a.m. will work with Beanstalk on exploring local opportunities, while further expanding the reach of Beanstalk's existing clients across a range of sectors including digital entertainment, hard goods, and food and beverage. The collaboration adds to Beanstalk's growing geographic presence, and continued focus to service its clients in key regions of the world.
Transformers-inspired Album Releases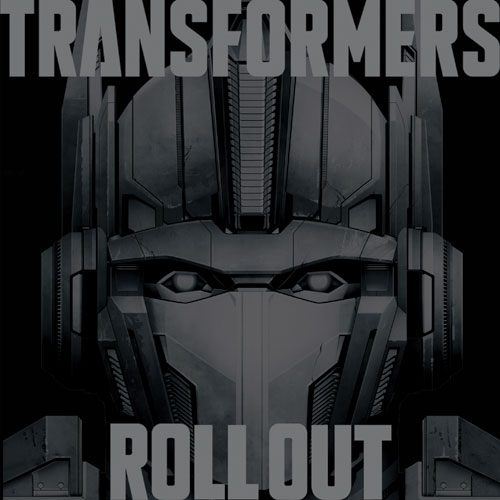 Hasbro Studios, the Los Angeles-based entertainment division of Hasbro and Sony Music Entertainment announce the release of Transformers Roll Out, an alt-rock tribute to Hasbro's Transformers franchise. Transformers Roll Out features a collection of hit original songs inspired by the franchise from established as well as up-and-coming alternative, rock, and alt-pop artists. Artists contributing to Transformers Roll Out include: Mount Holly ("Roll Out"), Bush ("This House is on Fire"), Crash Kings ("Gigantik"), MEW ("Count to Ten"), Elle Rae ("Into the Fire"), SPURS ("Exiled"), Jameson Burt ("Just a Spark"), Ours ("Stronger"), Darby ("Modern Man"), and Born Cages ("Our Revolution"). Transformers Roll Out is available on all major digital providers and the limited-edition CD and vinyl is for sale exclusively through FYE stores.