Wonder Woman Cosmetics in Walgreens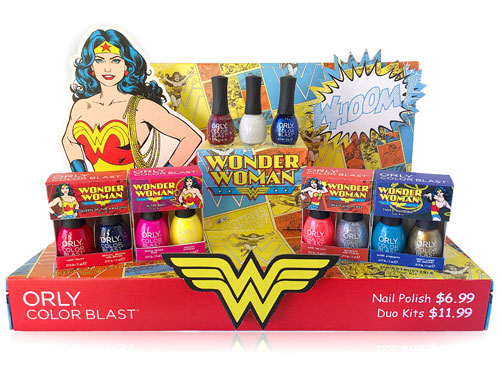 Warner Bros. Consumer Products (WBCP) in partnership with DC Entertainment teamed up with Walgreens for an exclusive Wonder Woman collection of beauty products and accessories. Featuring a wide array of items, the collection is available exclusively in select Walgreens stores in the U.S. and online as of last week.
The Wonder Woman Beauty Collection includes a full range of cosmetics, including lip stick, lip balm eye shadow, eyeliner, and a nail polish set. A variety of accessories will also be featured in the collection, including a four-piece hair accessory bundle, five-piece make-up brush set, and a make-up tote.
Jazwares Named Master Toy for Chuggington
Ludorum announced that it has signed Jazwares as its global master toy partner for Chuggington. The product line will include collectible characters, playsets, and feature toys. The line will move away from traditional track systems of train play and focus on the destinations in the show to allow the young fans to build their own world of Chuggington. The new toy line will launch at retail in spring 2017.
Genius Brands Secures VOD, Broadcast Deal for Properties
Genius Brands International signed multiple content licensing agreements for its children's animated series, Warren Buffett's Secret Millionaires Club and Thomas Edison's Secret Lab as well as its new music-based tween series, SpacePOP.
GBI has licensed short-form content, including webisodes from Warren Buffett's Secret Millionaires Club and all-new music videos from SpacePOP and Thomas Edison's Secret Lab to batteryPOP, a digital platform showcasing and distributing children's content, and has licensed SpacePOP to Toon Googles, a destination for On-Demand Entertainment for kids. Additionally, the company has licensed U.S. broadcast rights to two animated series, Secret Millionaires Club and Thomas Edison's Secret Lab to Starz and Qubo.
Speakaboos, Delta in Deal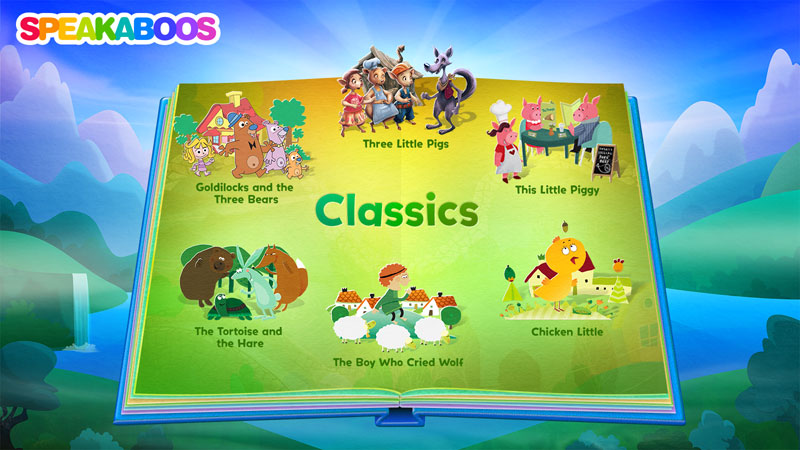 Speakaboos, which promotes learning through interactive media for children, signed a deal with Delta Air Lines. The collaboration includes having Speakaboos content on Delta Studio, the airline's in-flight entertainment platform. Hours of Speakaboos animated stories are now available to Delta travelers. Passengers can choose from story collections organized by children's favorite characters and topics including Travel, Princesses, Dinosaurs, Classics, Favorite Songs, and a bundle of Sid the Science Kid. The selection of story collections will rotate throughout the year.
PercyVites Signs Shopkins
PercyVites announced that it has signed Shopkins to its roster of digital invitations and thank-you videos. The Percy Party Dashboard allows for easy organization of party details and RSVPs, simplifying the party planning process for parents and children. The deal was brokered by The Licensing Shop representing Moose Toys' Shopkins.
Tactic, Ty Announce New Games
Tactic Games announced the launch of several new games to its licensed line from Ty, Inc. The new products from Tactic Games are additions to its preschool and children's games category that feature the Ty Beanie Boos property. The new line-up of games includes:
Beanie Boos Kimble—a classic chase game with pawns and bubble-pop dice mechanic
Beanie Boos Party—where players have to draw, act, and guess at characters on headbands
Beanie Boos Coconut—a concentration-memory game with half-shell coconut shells hiding the character matches
Also in the line are Beanie Boos versions of Go Fish, Dominoes, and classic playing cards. The new games are a follow-up to Tactic's Beanie Boos Friends Game.