Powerpuff Girls in Happy Meal Promotion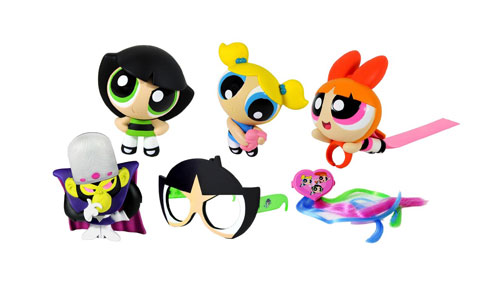 Cartoon Network announced that starting yesterday (June 14 through July 5), The Powerpuff Girls will be featured in a Happy Meal promotion available at participating McDonald's in the U.S. and Canada. Blossom, Bubbles, and Buttercup will each have their own exclusive Happy Meal toy. Fans can collect all six Powerpuff Girls toys, which also features supervillain, Mojo Jojo. Produced by Cartoon Network Studios, The Powerpuff Girls airs on Cartoon Network.
Epic Rights and Prominent Brand+Talent Partner with Celine Dion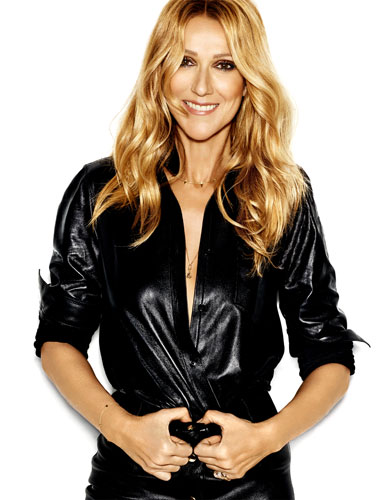 Performer Celine Dion joined with Epic Rights and Prominent Brand+Talent in a multi-year agreement to launch her collection of Celine Dion lifestyle products and services. Dion will collaborate with Epic/Prominent on the creation and implementation of this new venture in partnership with retailers and licensees worldwide. Her lifestyle brand will evoke her unique style and superior attention to detail that fans have come to expect from her music, concerts, and charitable activities.
Celine Dion has sold more than 240 million records during her 30-plus-year career, completing four sold-out world tours. She has earned five Grammy Awards, two Academy Awards, seven American Music Awards, 20 Juno Awards (Canada), an astonishing 40 Felix Award (Quebec) and just received the Icon Award at the 2016 Billboard Music Awards event in Las Vegas. Celine at The Colosseum at Caesars Palace, a show featuring Celine's biggest hits directed by Grammy Awards producer Ken Ehrlich, is currently in its 13th year of residency.
Aurora World to Make tokidoki Plush
Aurora World announced a partnership with tokidoki, the iconic lifestyle brand that has amassed a cult-like global following for its larger-than-life characters. Aurora World will feature a line of plush bearing the distinctive tokidoki look. Aurora World joins other top tokidoki licensees to launch a cohesive tokidoki plush universe at department and specialty stores in 2017.
PlayKids Partners with Sesame Workshop
PlayKids, the mobile entertainment and education platform for children has partnered with Sesame Workshop to bring Sesame Street content to kids and families on the PlayKids' platform. Segments and music videos are available in the PlayKids app while the eBooks are in the Stories app. Availability of content varies by country.
In the U.S. and Canada, kids can enjoy segments and music videos from Sesame Street; in Brazil, kids can exercise their imagination with Elmo's World; in the United Kingdom kids can watch Abby's Flying Fairy School; and in Latin America, children can sing and dance along with Elmo the Musical. The eBook titles available globally include: Abby in Wonderland, The ABCs of Cookies, Elmo Loves You, and How to Be a Grouch.
Moose Signs Edge for Shopkins Swim Products

Edge Brands, Ltd. has signed a licensing agreement with Moose Toys to create a new line of safe and fun swim products based on Shopkins.
There are over 140-plus Shopkins to collect each season including Special Edition and Limited Edition characters.
Edge Brands will be introducing eight new products featuring Shopkins characters including swim goggles, diving rings, dive disc, splash balls, and dive sticks. All of these products will be for ages 6 and up, available in spring 2017.
DreamWorks Appoints CPLG for Felix the Cat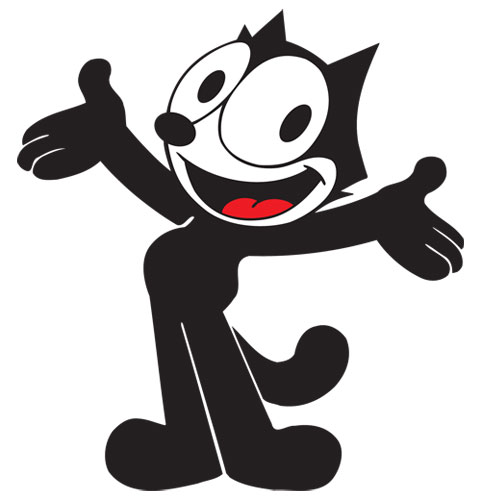 DreamWorks Animation has appointed CPLG for its brand Felix the Cat across EMEA and North America. DreamWorks Animation bought the rights to Felix the Cat in 2014 and has since been building the brand profile through a series of collaborations and halo projects within art, music, and fashion.
CPLG will establish Felix the Cat as a cross-category lifestyle brand by creating a range of product at retail that taps into the heritage and iconic appeal within the teen/young adult market.
CPLG will continue the high-profile collaborations program and launch Felix the Cat in fashion at key retailers in late 2016 with a full cross category rollout in 2017.
Style guides will draw upon the wealth of assets within the archive dating back almost 100 years with development of seasonal trend guides as well as creative use of assets in line with territory- and retailer-specific requirements.
The Wiggles Expands Globally
The Wiggles can now be seen around the globe. There have been recent content acquisitions from TV3 in Ireland, DD National in India, Playkid, and Netflix. Now children worldwide can immerse themselves in The Wiggles Ready, Steady, Wiggle series.