MGAE Launches Num Noms Licensing Program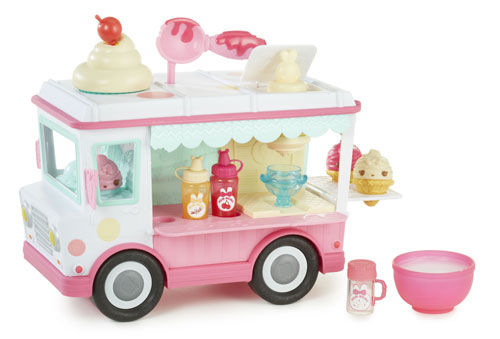 MGA Entertainment (MGAE) is launching a licensing program for its property Num Noms, the scented novelty/collectible, known as a novible, that girls can mix, match, and stack in many variations. Series 1 launched in the U.S. in December 2015 and in the UK in spring 2016, targeting girls ages 5–9.
The first licensed products to roll out are apparel, sleepwear, and some accessories in Q4 in the U.S. Additional programs will debut in spring 2017, followed by the full program available at retail in fall 2017.
The new partners MGAE has secured in the U.S. for Num Noms include Canal Toys (craft/activity); Ceaco, Inc., (puzzles); E.S. Originals (footwear); MZ Berger (clocks, banks); Palamon International (Halloween costumes); Party City Holdings (party goods and party favors); Scentco (writing, flash drives); Sky High (back-to-school and social stationery); Starlight Kids (sunglasses); and Toy Factory (amusement, plush).
MGAE's new licensees join previously announced U.S. licensees for the brand, including Accessory Innovations (bags, backpacks, and cold weather), Berkshire Fashions (hosiery), Bulls I Toy LLC (trading cards and impulse items), Cookies United (cookies), Evy of California (apparel), Franco Manufacturing (bedding), HER Accessories (jewelry, watches, hair accessories), Komar Kids (sleepwear), My Favorite Company (confections), Taste Beauty (beauty products), and Thermos LLC (lunch kits).
Marvel Signs with Loot Crate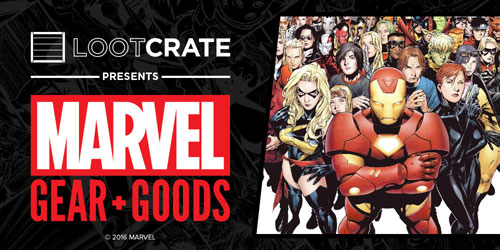 Loot Crate, the leading fan-based commerce and community platform, announced a collaboration with Marvel in which Loot Crate will introduce a Marvel bi-monthly subscription crate.
This initiative furthers Loot Crate's commitment to expanding into more partnership-focused crates in order to better serve its customers (affectionately known as Looters). While Marvel has always been part of the Loot Crate offering in other verticals, this partnership crate will offer Marvel fans a deeper, more enriched experience than ever before with Marvel-only exclusives.
The crate will feature exclusive Marvel apparel, accessories, home goods, and other lifestyle-related products.The first crate theme has been revealed as Mystics to celebrate the upcoming film, Marvel's Doctor Strange, among other mystical characters from the Marvel Universe.
Klutz, Subway in Kids' Meal Promo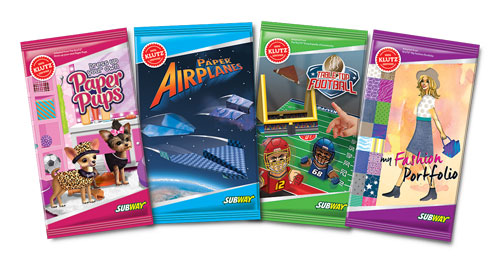 Klutz announced a promotion in which more than 30,000 Subway restaurants across the United States, Canada, Aruba, and the Bahamas will be offering four exclusive Klutz activity packs that will be included in Klutz-branded Subway Fresh Fit for Kids' Mealbags.
Each Subway Fresh Fit for Kids' Mealwill each feature adapted content from one of the following Klutz titles: Dress Up Your Own Paper Pups, My Fashion Portfolio, The Klutz Book of Paper Airplanes, and The Encyclopedia of Immaturity.
In addition, Subway restaurants will also feature corresponding Klutz printable activities on Subway.com, SubwayKids.com, and via their Subway Kids app.
Star Trek Merchandise Launches in China
CBS Consumer Products unveiled an all-new merchandising slate for the Paramount Pictures feature film, Star Trek Beyond, in China, marking the first-ever licensing program for the Star Trek franchise in the territory. Star Trek fans in Hong Kong, mainland China, and Taiwan will have access to toys, apparel, games, collectibles, electronics, books, and more. Partners including Alibaba, China Film, and Mtime will release new product lines inspired by the most recent film, Star Trek Beyond.
New UK Licensees for Teletubbies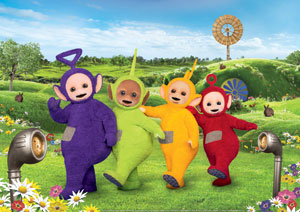 DHX Brands, the brand management and consumer products arm of DHX Media, appointed 10 new UK licensees for Teletubbies. New licensees secured, in deals brokered by CPLG UK, include Alligator (car travel accessories), Euroactive (cots, moses baskets, bouncers, toddler beds), Finsbury Foods (celebration cakes), Sambro International (arts, crafts, and outdoor games), Solutions EU (baby kitchen accessories), Spearmark (lighting), Ultimate Products Global Sourcing (wet wipes, tissues, kitchen roll), Vivid (Crayola Kids), Walltastic (wall stickers), and William Lamb (footwear).
To date, more than 75 licensing deals worldwide have been signed for the new Teletubbies. The new licensees join Character Options (master toy line, with distribution in North America and Northern Europe by Spin Master, Southern Europe by Giochi Preziozi) and Sony Pictures Home Entertainment (DVD and digital), as well as book publishers Egmont (global rights excluding North America and China), and Simon & Schuster (North America).
Further categories for the UK include Kokomo (health and beauty), HTI (Teletubbies-themed toys and novelty items), Bladez (inflatable toys), and Whitehouse (amusement category, including plush toys).
Masha and the Bear Monopoly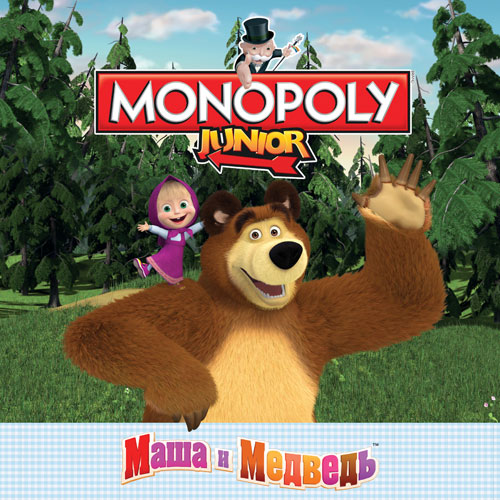 Animacord announced that Winning Moves has signed Masha and the Bear for Monopoly Junior, which will debut in Russia in October. In addition, Winning Moves will offer Top Trumps Match and The Crazy Cube featuring Masha and the Bear in early 2017.
Harris-Sachs Signs Fun Sweets
Harris-Sachs, LLC, announced the signing of Fun Sweets. Fun Sweets is a market leader in the cotton candy category. Fun Sweets became the first U.S. company selling cotton candy tubs in 1994. In 1998 Fun Sweets became the official cotton candy supplier to Disney and Universal Studios theme parks, and, in 2010, Fun Sweets brand reached the No. 1-ranking within the cotton candy category. Harris-Sachs will develop a licensing program for the brand.