Hire, Promotion at Genius Brands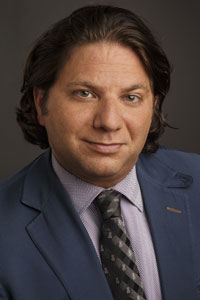 Genius Brands International, Inc., (GBI) promoted Stone Newman to president of global consumer products, worldwide content sales and marketing. In addition, GBI has named Jo Kavanagh-Payne as senior vice-president of global distribution.
In his new role, Newman who joined GBI in 2014, will add oversight of the company's global content distribution business for its catalog of animated properties, including SpacePOP, Llama Llama, Baby Genius, Secret Millionaires Club, and Thomas Edison's Secret Lab, as well as an all-new preschool property currently in development. Newman will also manage the worldwide rollout of the adult animated series, Stan Lee's Cosmic Crusaders. He will continue to oversee and manage all of GBI's licensing, merchandising, retail, and marketing efforts, including appointing and managing the company's growing team of leading licensing agencies in key markets around the world.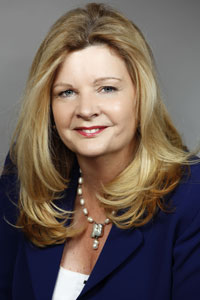 Supporting Newman in his role is Jo Kavanagh-Payne, who has been named senior vice- president of global distribution, spearheading the company's worldwide content sales efforts. Kavanagh-Payne will drive GBI's distribution business, identifying potential co-production partners and advising on the development of new and acquired properties for international and domestic distribution. In addition to her role at GBI, Kavanagh-Payne will continue to serve as CEO of Foothill Entertainment.
Newman joined GBI from Art + Science International, Inc., a boutique licensing agency he founded. He also founded and built Sababa Toys from a start-up into a $30 million toy and game manufacturer. He also worked in marketing and licensing at Hasbro Toys.
Kavanagh-Payne founded Foothill Entertainment with her husband, Gregory Payne, in September 2000. Prior to Foothill Entertainment, Kavanagh-Payne spent 16 years in international content distribution, handling all facets of sales as well as acquisitions and strategic planning for children's and family programming. Originally based in London, Kavanagh-Payne moved to Los Angeles in 1995 to establish and supervise the U.S. office for London's Link Entertainment.
Jada Toys Expands Leadership Roles
Jada Toys announced that it is expanding leadership roles in sales and marketing by internal promotions and new hires:
Bill Simons—chief marketing officer
Steven Sandler—senior vice-president of global sales
Scott Neitlich—vice-president of marketing
Stephanie Rolland—senior director of sales and marketing, international accounts
Jessica Thompson—director of sales, Walmart North America
Simons has been serving as the senior vice-president of sales and in other roles at Jada Toys for over 14 years. In his new role as CMO, he will lead Jada Toys' sales, marketing, and licensing departments.
Sandler is a veteran sales executive and expert in category management and building customer-centric sales teams. Over the past 30 years, he has served in various sales positions for many large companies. He will be leading the global sales team to expand sales volumes and channels domestically and internationally.
Neitlich specializes in collectible figure and vehicle marketing. He has over 15 years of experiences in marketing within the toy industry. He will be overseeing the marketing and fan outreach for Jada's new line of die-cast figures spanning the world of pop culture.
Rolland has been with Jada Toys' Hong Kong Office since 2014 working on international accounts. She is a French native living in Hong Kong since 2005 and served several French and UK companies. Since her arrival two years ago, she has effectively increased the sales volume of Jada Toys' international accounts.
Thompson has worked on Walmart accounts for over 12 years with many high profile companies. She will be stationed in Bentoville, Ark., to support Jada's partnership with Walmart and work to increase the sales volume and shelf space within Walmart USA, Walmart Canada, Sam's Club, and Walmart.com.