Auldey Signed for Regal Academy
Auldey Toys of North America, a subsidiary of The Alpha Group, announced that it has been named the North American master toy licensee for Regal Academy, an original animated television show created by Rainbow. The show currently airs on Nickelodeon.
Regal Academy follows Rose Cinderella, the granddaughter of Cinderella, as she enters the Regal Academy where she embarks on magical adventures with her classmates, who also have fairytale heritage and belong to the school's founding families. Designed for girls ages 5 and up, the full line of fashion dolls and playsets is set to launch in mid-2017, spanning 14 SKUs across seven assortments with a wide range of price points. The launch will carry robust national TV and marketing support.
nabi to Feature Mattel Brands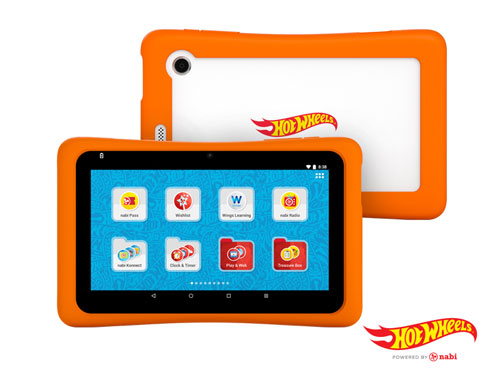 nabi, a Mattel-owned brand, is adding some its core brands to new tablets. The tablets—Barbie Tablet Powered by nabi, Hot Wheels Tablet Powered by nabi, and American Girl Tablet Powered by nabi will come with digital content, experiences, and accessories centered around each brand, which are set to debut next month for $79.99.
nabi features signature dual-mode technology (kid and parent mode) and its Blue Morpho OS overlay, optimized to offer a robust lineup of more than 400 kids' entertainment, play, creativity, and learning-geared digital experiences. The Blue Morpho OS also features comprehensive parental controls enabling parents to fully monitor and manage their child's tablet use directly on the tablet or remotely through the nabigator app from the parents' smartphones. The tablets also feature high-quality specs including seven-inch, 1024X600 high-resolution touchscreen, quad-core processor, 16GB storage (expandable via MicroSD up to 32GB), and Marshmallow 6.0 Android OS.
nabi became part of Mattel in early 2016.
Joyrich to Feature Popeye in Clothing Line
Los Angeles-based trendsetting brand Joyrich has selected Popeye for its newest apparel collection under an agreement with licensor, Hearst unit King Features. Slated for fall/winter 2016, the new 1990s-themed line labeled Generation-X launched in August and includes unisex jackets, sweaters, hoodies, sweatshirts, turtlenecks, rugby shirts and T-shirts, plus accessories (socks, caps, totes, clutches, and iPhone cases).
In addition to Joyrich stores in the United States and Asia, the line will appear in fashion retailers and webstores, including DJ Premium, 3NY, Moose LTD (Canada), Harvey Nichols (Hong Kong), Cabinet Noir (Australia), Elite (Spain), DiVincenzo Boutique (Italy), and Blue Hawaii (China).
Playmobil Signs How to Train Your Dragon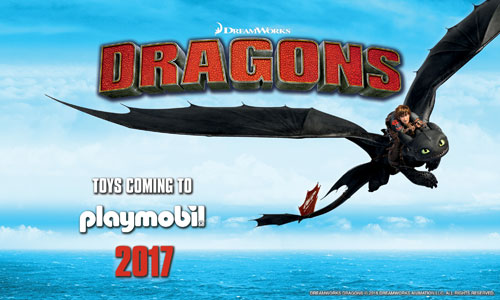 Playmobil signed a licensing agreement with DreamWorks Animation for How to Train Your Dragon. A collection of original Playmobil sets is set to be released in fall 2017. Playmobil says this is the first time that the company's product line will include licensed playsets inspired by an entertainment property. Playmobil currently has a licensing agreement with the NHL.
Welspun Secures Textile/AR Patent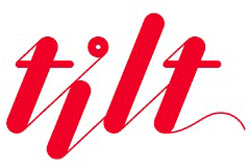 Welspun, a conglomerate that specializes in home textiles, announced that it has secured the Interactive Textile Article and Augmented Reality System patent, which protects Welspun's new product line TILT. The patent covers a system that has textile material with a design motif and an augmented reality software application. The software application is designed to allow a user to scan the design motif on the textile material, and enter an augmented reality portal that is thematically related to the design motif.
TILT by Welspun is a new brand that focuses on seamlessly integrating technology into textiles. The first product, Spin Tales, is an interactive and innovative bed set and rug for kids, ages 3 and up. With innovative technology, a free app designed for the duvet cover and rug allows the user to experience adventures in augmented reality and engage in interactive games. Spin Tales is the first of many smart home textile products that will be introduced under the TILT umbrella.
ThinkGeek in Deal with Scottgames
Global retailer and manufacturer, ThinkGeek, Inc., announced the first wave of new Five Nights at Freddy's roleplay electronics and collectible novelties under a recently signed licensing agreement with Scottgames, LLC. The deal with ThinkGeek was brokered by Striker Entertainment, the worldwide licensing agency representing Scottgames' Five Nights at Freddy's franchise.
New Deals for Amy Coe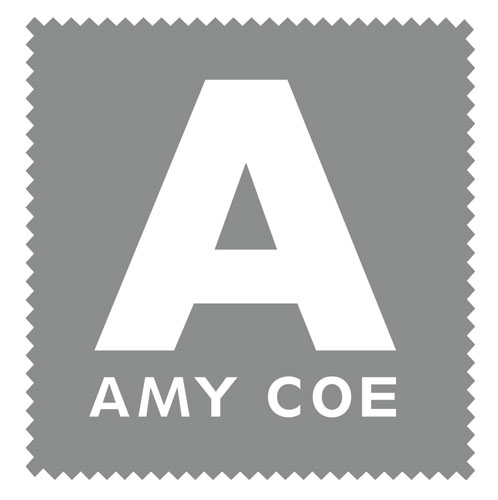 Amy Coe has partnered with Welspun USA, in a deal brokered by The Joester Loria Group, for a multi-category collection of infant, toddler, and children's bedding. The Amy Coe spring 2017 collection includes rich texture and soft clean trim. The extensive range includes 100 percent cotton sheets, comforters, duvets, shams, mattress pads, bed skirts, and whimsical toss pillows for crib, twin, and full/queen. The exclusive bedding designs will be sold in sets as well as mix-and-match open stock.
In a separate announcement from The Joester Loria Group, Amy Coe partnered with Kidz Concepts for multi-category collections of infant, toddler, and children's apparel. The Amy Coe collection will be available in fall 2017.
Mii by Cosmopolitan Debuts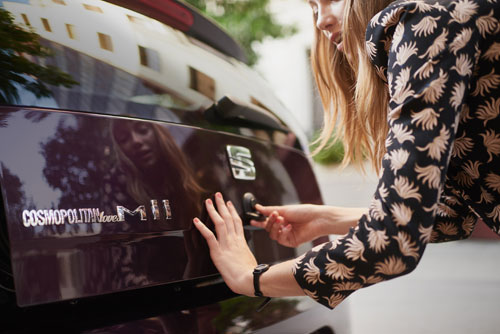 SEAT and Hearst Magazines International have partnered to create a special, limited-edition of the Mii, SEAT's urban utility vehicle, in a deal brokered by IMG.
The new Mii by Cosmopolitan, which will initially be available across almost 30 territories in Europe, is being co-created by SEAT designers together with Cosmopolitan editors and readers. The new car was revealed in London last week at Cosmopolitan's #FashFest, the five-day consumer-focused festival of fashion.
SEAT and Cosmopolitan, which publishes in 82 countries, began collaborating in early 2015 to develop a car that connects with modern women. Over the course of 18 months, Cosmopolitan's global creative team, regional editors, and readers from across Europe, have provided feedback to shape the design of the Mii by Cosmopolitan, and helped in the development of the specific accessories included in the new model. Workshops were organized with SEAT designers to share the input, so the result is a car that has been fully designed through co-creation.
Lawless to Represent Natasha's Wood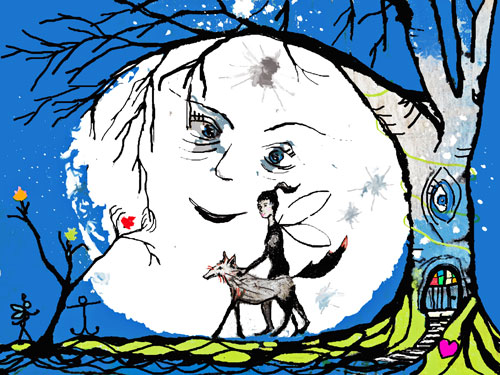 Lawless Entertainment announced its appointment as the worldwide representative for licensing, merchandising, and publishing for Natasha's Wood. Lawless will also seek co-production financing for the property.
Natasha's Wood is a story that follows Natasha and her friend, Fern, as they discover a magical portal into an enchanted land. But something creepy is destroying this beautiful forest. Natasha will use her magical, musical powers and overcome the evil emissary.
Natasha's Wood creator, Fay Maddison, has published the first early reader picture book in the Natasha's Wood series as well as developed a Natasha's Wood clothing line. She has also developed a manuscript for the first novel in a tween series, adapted from her feature film screenplay Natasha's Wood and the Lost Element. Each picture book of the first titles in the series will include art created by children.
The Licensing Group Signs Cool School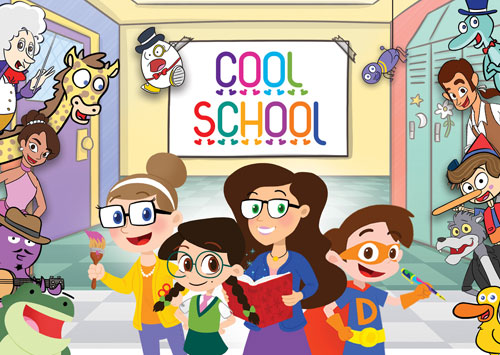 Driver Digital, the family entertainment network and studio, has signed The Licensing Group to represent its Cool School YouTube channel. The Cool School YouTube channel has built a robust community (500,000 viewers) where together families can interact with quality entertainment that is both fun and educational.
Under the Cool School umbrella is the live-action show Story Time with Miss Booksy, a fun, and sometimes kooky teacher who brings children's stories to life, and Crafty Carol, a master crafter demonstrating arts and craft projects in an entertaining, comical fashion. Cool School animated programs include The Adventures of Drew Pendous and His Mighty Pen Ultimate and Nikki's Wiki.
Cool School ranks among the largest kids' properties on YouTube when it comes to comments, shares, and overall interaction between the channel and fans. With more than a half billion views and 500,000 subscribers, it has attracted children from around the world. Its success has led to brand integrations with brands such as Hasbro and Fox Pictures.