Apparel Deal for Fast & Furious Brand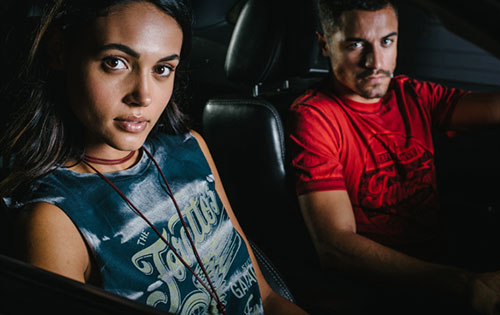 NBCUniversal Brand Development announced their collaboration with clothing brand, Affliction, and leading fashion retailer, The Buckle, Inc. (Buckle), to launch an all-new lifestyle apparel collection for young adults, inspired by the Fast & Furious brand. The hugely successful franchise has earned more than $3.9 billion at the global box office, with Furious 7 grossing more than $1.5 billion worldwide becoming the sixth-highest-grossing film ever. Select products from the Fast & Furious by Affliction Collection are available now, exclusively in Buckle stores and on buckle.com. The complete line will debut nationwide in early 2017, tied to the release of the all-new film, The Fate of the Furious in theaters April 14, 2017.
The action-packed franchise will make its fashion world debut as Affliction Clothing rolls out a modern garage-chic collection highlighted by limited-edition items for men and women featuring edgy designs and Affliction's hard-hitting signature style.
The collection will be available exclusively in Buckle stores throughout the U.S. and will feature seasonal line updates. The new collection will serve as inspiration as Universal develops additional lifestyle programs for Fast & Furious with local fashion retailers in regions around the world.
4K Media, Six Flags Partner for Yu-Gi-Oh Promotion
4K Media Inc., the Konami Digital Entertainment, Inc. subsidiary that manages the global Yu-Gi-Oh! brand outside of Asia, has partnered with Six Flags Entertainment Corporation on a holiday promotion for the upcoming theatrical release of Yu-Gi-Oh! The Dark Side of Dimensions.
During Holiday in the Park, Six Flags' annual holiday extravaganza which opened November 19 and operates on select days through January 1, visitors to the parks in New Jersey (Six Flags Great Adventure), the Washington, D.C. area (Six Flags America), Georgia (Six Flags Over Georgia), Missouri (Six Flags St. Louis), Texas (Six Flags Over Texas and Six Flags Fiesta Texas), and California (Six Flags Magic Mountain and Six Flags Discovery Kingdom), will be treated to a preview of the film on Six Flag TV, the in-park television network that entertains the parks' visitors.
On Saturday and Sunday, December 10 and 11, and again on December 17 and 18, volunteers will be on hand to explain and demonstrate how to play the Yu-Gi-Oh! trading card game. The on-site demonstrations are designed to engage new enthusiasts for the brand while also reminding fans of the upcoming movie's U.S. release on January 27, 2017.
Walking Tree Travel Signs Deal with Smithsonian
Walking Tree Travel, a student travel provider focused on cultural engagement, and the Smithsonian Institution announced a new collection of educational travel programs for high school student groups. Smithsonian Student Adventures offers international educational immersion travel to destinations on five continents and to 17 countries.
Smithsonian Student Adventures will launch with travel opportunities to include: Wildlife Conservation Projects, Service-Learning, Cultural Immersion, and Homestays in Central and South America, Europe, Asia, and Africa. Educators will accompany their students on active learning adventures.
New Deals for Poldark
Knockout Licensing, ITV Studios Global Entertainment's licensing agency for Poldark in the United States, announced officially licensed products will soon be available from Rizzoli International Publications and PBS Distribution (shopPBS). Rizzoli International Publications has been granted the right to produce 12"x12" Poldark wall calendars for 2017 and 2018 featuring imagery from the television series. ShopPBS has been granted rights to make and sell a range of Poldark-branded gift items including T-shirts, sweatshirts, tote bags, aprons, stoneware or porcelain mugs, etched glassware, and key chains to be sold via the shopPBS.org website and direct emails, the PBS Home Video mail catalog, and social media channels.
Co-produced by Mammoth Screen and Masterpiece, the popular Poldark television series is now in its second season on PBS Masterpiece (USA), VisionTV (Canada), and BBC (UK), and continues engages fans with the adventures of Captain Ross Poldark (played by Aidan Turner).