New Product Rollouts for Peppa Pig
eOne announces new product for Peppa Pig.
New introductions from existing partners include Accessory Innovations for back to school; Accutime for digital watches with interchangeable strap set; Baby Boom with all-new Peppa Pig toddler bedding and room décor accessories; Character World and Franco Manufacturing Company, Inc. for bedding and bath collections; Handcraft for 100-percent cotton underwear for girls and toddlers and toddler girls' training pants; and Spin Master (Marshmallow brand) with a 2-in-1 kid-sized Flip-Open Sofa.
Newly appointed licenses include Berkshire Fashions with a Cold Weather Set for toddlers and Hamco, Inc. – No more mealtime mess! Clean-up is a snap with the all-new Neat Solution collection of easy-care Peppa Pig toddler bibs and table toppers in a variety of designs and fabrications.
Shopkins Renews Licensing Deals
Moose Toys is in the process of renewing 50-plus licensees for the Shopkins brand with terms extending through 2019. This follows the announcement of partnerships with global brands including PEZ, Build-A-Bear Workshop, Skechers, and the launch of the Shopkins Live touring show.
Licensees from key categories, including publishing (Scholastic and Little Bee), apparel (Bentex and Hybrid), ride-on toys (Dynacraft), and bedding (Jay Franco) are expected to renew their partnership agreements.
Shopkins now has more than 220 licensees and 18 agents supporting the growth of the brand globally.
PlayMonster Acquires Super Spinner Rights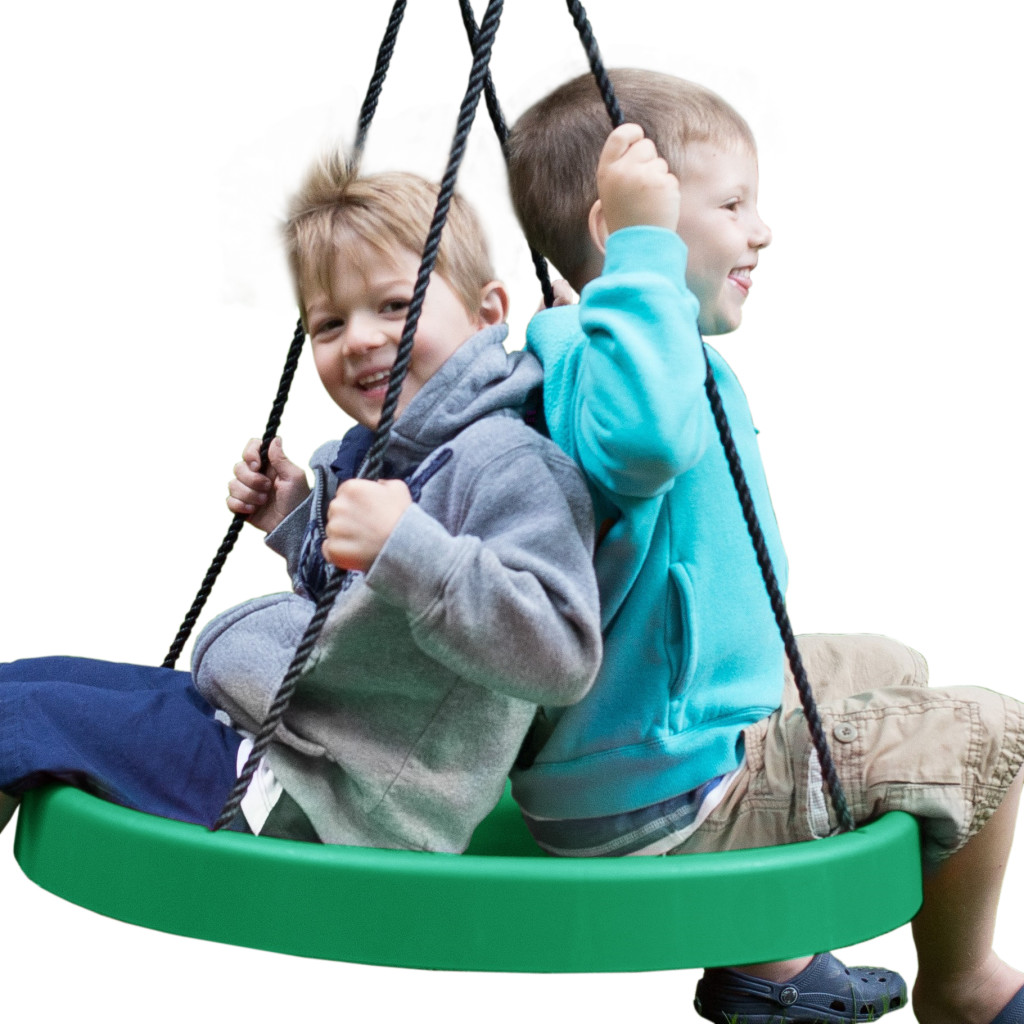 PlayMonster acquired the worldwide rights for Super Spinner, the new outdoor children's swing that comes fully assembled with the necessary hanging materials, allowing kids to swing and spin safely.
A contemporary and upgraded take on the tire swing, Super Spinner's round swing seat, adjustable double-braided ropes and weather-resistant clips are used to ensure children's safety. Made in the USA, the Super Spinner holds multiple patents and is designed to swing and spin from a tree, a playset, or a secure structural beam.
Easy to install and made with durable materials, Super Spinner swings are built to withstand the elements and can accommodate riders of many sizes. There are two Super Spinner versions currently available. The original Super Spinner is for one or two kids, is engineered to hold up to 200 pounds, and is available in red, yellow, green, blue, purple, and pink. The Super Duper Spinner is for multiple riders (including adults), has a weight capacity of 650 pounds, and is available in hunter green only.
Rick and Morty Score Apparel Deal
Poetic Brands will produce a range of apparel featuring the stars of Cartoon Networks' Rick and Morty. Under the terms of the agreement, Poetic Brands will create a range of adult underwear and nightwear based on the show.
Rick and Morty is the animated adult sci-fi comedy that revolves around an inebriated but brilliant scientist, Rick, and his naïve grandson, Morty, who live together with their family in suburban America. Together they travel on a series of twisted and bizarre adventures through different dimensions and alien worlds.
Oggy & the Cockroaches Appoints New Agents
Xilam, the French animation production company, has appointed two new licensing agents to represent its flagship global children's brand Oggy & the Cockroaches across multiple key territories. Brand Focus will lead the licensing program in the UK, while 20tooLicensing will manage all licensing in the Middle East.
The two agents will represent Oggy & the Cockroaches across all consumer products categories and brand promotion.
Brand Focus and 20tooLicensing join Xilam's global roster of licensing agents for Oggy & the Cockroaches including: Discovery Kids (Italy), IMC Licensing (Latin America), Active Merchandising (Germany); brand4rent (Russia), Empire Licensing (South-East Asia) and Dream Theatre (India).
Monster Jam Heads to Toy State
Toy State partnered with Feld Entertainment for the Monster Jam brand. The three year, multi-territory agreement grants Toy State construction toy category rights for the development of Monster Jam-branded toys within the company's Machine Maker product line.
In joining forces with Monster Jam, Toy State will incorporate Monster Jam trucks such as Grave Digger, Max-D, El Toro Loco, and Monster Mutt as part of an expansion of the company's Machine Maker brand, which currently features Caterpillar construction machines within its playsets and vehicles found at major retailers globally. The new motorsport-inspired toys will arrive at retailers in spring 2018 and are geared toward kids in age ranges 3+ and 7 and up.
MOLANG Sticks New Deal
Licensing Works!, the North American licensing agent for Paris-based Millimages, is expanding its latest preschool-to-teen property, MOLANG. Magnets.com, and sister company, CustomizedStickers.com will introduce MOLANG magnets and stickers.
Magnets and CustomizedStickers will launch the MOLANG collection in two waves. The first introduction will roll out this fall with an assortment of quotable, photo frame, calendar and die-cut shape magnets. Coordinating die-cut vinyl stickers will round out the collection. The second introduction will be timed to holiday 2017 when customers can personalize their own MOLANG magnets and stickers with a child's name, birthday, or photo. Customization tools will be offered on Magnets.com, CustomizedStickers.com, and on a free-to-download MAGNETS app.
The collection will feature the happy rabbit Molang and side-kick Piu Piu, a little chick. MOLANG "My Best Friend"-inspired quotes and illustrations portray the everyday adventures of the duo.