Sonar Entertainment Names Jazwares Global Master Toy Partner for Go Away Unicorn!
Sonar Entertainment named Jazwares as the global master toy partner for its new series Go Away Unicorn! CentaIP is the worldwide licensing agent for the series.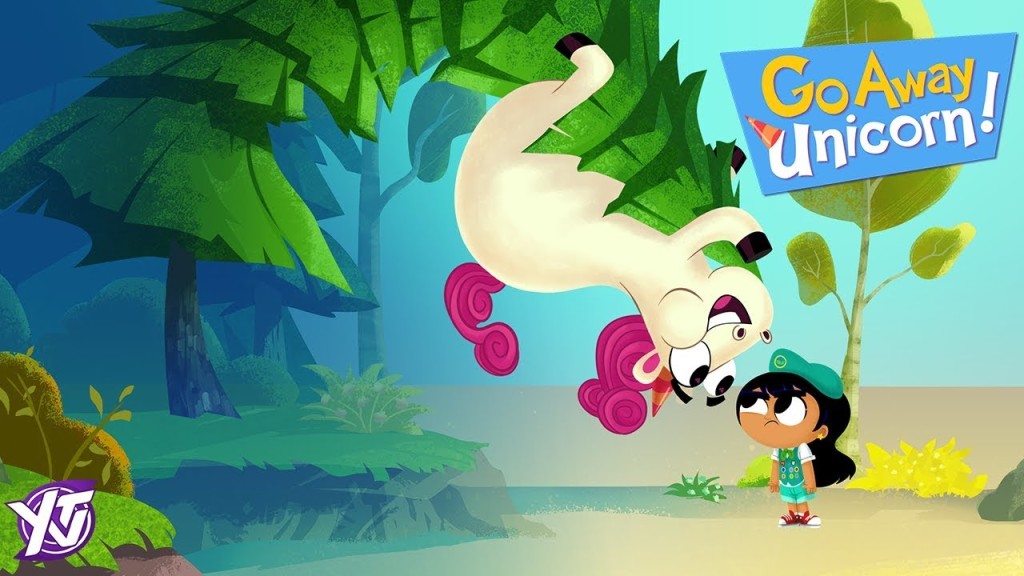 Jazwares has secured exclusive global rights to produce the toy line that will feature peel away blind figures, a variety of figure packs that bring the best episodes to life, and plush by Russ. Product is due to arrive at retailers in late summer 2019. The series will premiere on Disney Channel in the U.S. in March 2019 with an exclusive preview available in the DisneyNOW app beginning this December. Go Away Unicorn! launched in Canada on Corus Entertainment's YTV this fall.
Go Away Unicorn! follows the adventures of Alice, a young girl who is passionate about a wide array of interests and jumps at any chance to be ultra-organized and over-scheduled. Alice prefers sports and books to rainbows and glitter – until a real-life unicorn shows up at her birthday party and declares himself her new best friend. This wacky party animal is going to make sure Alice squeezes some fun into her life, whether she likes it or not. Together they learn to embrace their differences and realize friendships are often found in the unlikeliest of places.
"We believe Jazwares is a perfect partner for this fast-growing brand," said Andrea Gorfolova, President, Sonar Kids, Family and Factual. "Jazwares instinctively gets what makes Alice, Unicorn, and their relationship beautiful, unique and important to kids today. All the fun, humor, and spirit of the series will be reflected in the toys Jazwares is bringing to the market."
The new 52 by 11-minute series, plus 10 one-minute shorts, is based on the popular children's book published by McKellar & Martin, written and illustrated by Emily Mullock. On board to direct is Jason Groh (Wishfart, Little Charmers) with Corus Entertainment's Nelvana serving as the animation studio. Chris Diamantopoulos (Mickey Mouse, Silicon Valley) and Rebecca Husain (The Good Doctor, Beat Bugs) star as lead voice talent. Go Away Unicorn! is produced with assistance from the Canada Media Fund.
The series features music from the acclaimed Canadian indie-pop band Walk Off The Earth, which wrote and performs the main title theme for the series.
Crawford's Corner Names New Partners
Crawford's Corner LLC, which owns the intellectual property for Crawford the Cat, the animated series from Perennial Pictures Film Corporation, announced two new licensing partnerships, with KD Interactive's Kurio tablet and the IconLogin Lock Screen.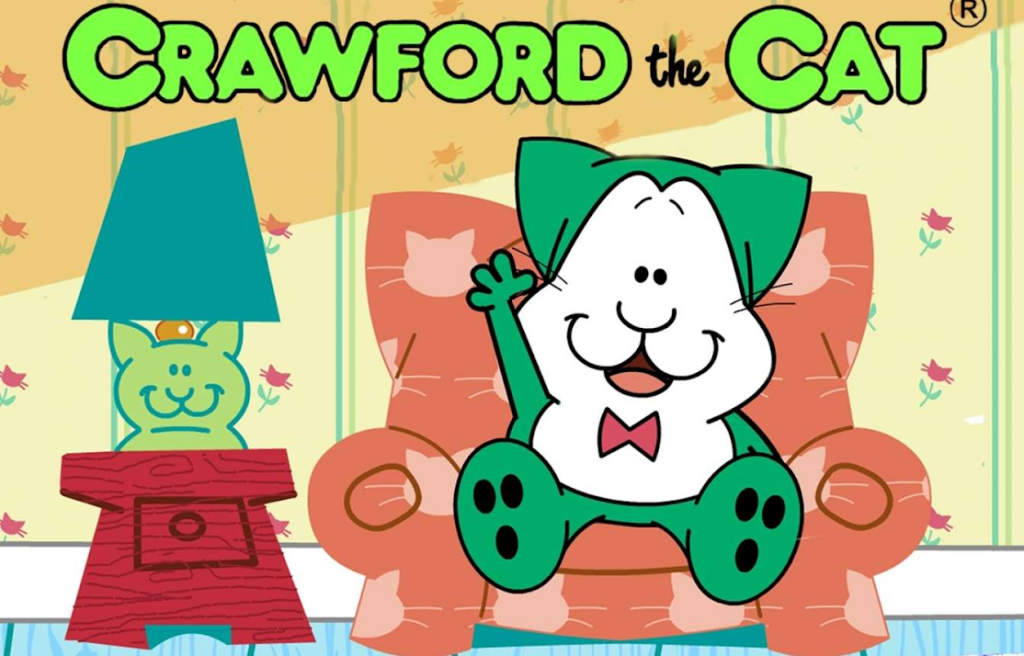 A new Kurio tablet release in 2019 will come preloaded with Crawford the Cat content, including an app with the animated series and a screen-unlocking feature that uses Crawford the Cat icons as the passcode. Current Kurio tablet users will receive notifications as soon as new Crawford the Cat content becomes available.
"We are thrilled to bring Crawford the Cat to a bigger audience through the Kurio tablet which provides kids' entertainment and education in such a smart way," says Alita Friedman, CEO, Alita's Brand Bar. "The IconLogin security feature allows kids to be the master of their device and establishes an independence which is so important to young children," she adds. "Parents know and value these partner brands."
Crawford the Cat is the animated series on healthy habits for young children, ages 2-7 used by thousands of educators in classrooms across the nation to teach kids about good citizenship and healthy habits. Addressing young kids using colloquial and contemporary language, the crafty feline exemplifies behaviors kids instantly want to watch and model over and over again.
IconLogin Ltd, which operates from the United Kingdom, is a branded Lock Screen App publisher. The Kurio Tablet will feature a Lock Screen App containing a branded Crawford The Cat Keypad; the App and the Keypad are free to use.