Spin Master Expands to Central Europe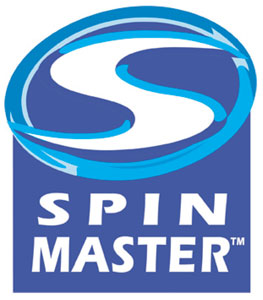 On November 1, Spin Master will strengthen its global positioning and visibility by opening new offices in Munich, Germany and Amsterdam, The Netherlands.
Key hires have already begun to take place for the new offices, including the appointment of Marcel Dévény to the position of general manager, Central Europe; Hedley Barnes as director of sales and business development; and Michiel Das as director of marketing. Dévény will be based out of the Munich office, while Barnes and Das will be based in Amsterdam.
Dévény comes to Spin Master after six years with The LEGO Group, where he was responsible for sales in Central Europe. Hedley Barns will continue to represent Spin Master, as he currently works for Upper Deck International, managing Spin Master's business as vice-president of sales. Michiel Das recently came to Spin Master, with experience at Mattel Eastern Europe and Stage Entertainment Company.
Hot Topic Appoints Becker and Drapkin to Board of Directors
Hot Topic has announced the appointment of Steven R. Becker and Matthew A. Drapkin to its board of directors, effective October 1, 2010. This will bring the size of Hot Topic's board of directors to nine members. In addition, Becker will serve as a member of the compensation committee and Drapkin will act as a member of the governance and nominating committee.
Becker has served as managing partner and founder of Becker Drapkin Management (previously known as Greenway Capital), a small cap investment fund, since September 2004. He currently serves on the board of directors at SDIX, Inc., a publicly traded life sciences company, and has previously served on the board of directors of Plato Learning before its acquisition this past May.
Drapkin has been a partner at Becker Drapkin Management since December 2009. Previously, he served as head of research, special situations, and private equity at ENSO Capital, a New York-based hedge fund. Drapkin currently serves on the board of directors of Alloy and of Glu Mobile. He also served on the board of directors at Plato Learning before its acquisition.
STR Hires Rachel Murray Meyer for Toys & Children's Products
Specialized Technology Resources (STR) has announced that Rachel Murray Meyer has joined the company's Toys & Children's Products group as a business development executive. Before joining STR, Meyer was the owner of Toy Safety and Quality, where she worked with small- and medium-sized toy manufacturers, product designers, and testing laboratories in Hong Kong and Europe. She has also worked in various roles at Hasbro, Galoob Toy, and Mattel.
California Creations Creates New Position for Lazich
California Creations, makers of one of the largest lines of collectible wind-up toys, has added the new position of vice-president, operations to meet the needs of the company's expansion. Marc Lazich will fill this position and assist California Creations president Marc Dinges in creating a five-year growth plan for the company.
Lazich has more than 30 years of experience working in the gift and toy channels of distribution. He has worked as COO for both EJ Enterprises and SWT Acquisitions.