Cartoon Network Realigns Execs; Miller Takes Greater Role at Turner Sports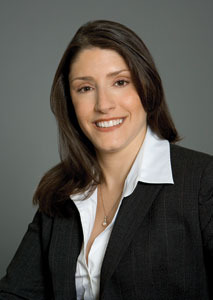 Cartoon Network Enterprises (CNE) announced a new leadership team effective immediately. In their enhanced roles, John O'Hara, executive vice-president, Cartoon Network sales, marketing & CNE and Paul Condolora, senior vice-president digital & CNE for Turner's animation, young adults and kids media (AYAKM), will now jointly oversee the CNE teams in Atlanta, Los Angeles, and New York.
Erik Resnick, vice-president of home entertainment and Pete Yoder, vice-president of consumer products will continue in their respective roles and leadership oversight, while dually reporting to Condolora and O'Hara.
Christina Miller has been promoted to senior vice-president and general manager of NBA Digital, while continuing her role as senior vice-president of Turner Sports strategy/marketing/promotions. With her new responsibilities, Miller will step down as senior vice-president of CNE, where she oversaw Cartoon Network's consumer products and home video business in the United States, including global licensing partnerships and merchandising strategies and retail business development for Cartoon Network and Adult Swim properties.
Joester Loria Hires Blankely
The Joester Loria Group announced the addition of a new creative director to its creative services department. Tim Blankely joins The Joester Loria Group with more than 15 years experience in licensing. He will manage creative and product development for Pinkalicious, Car & Driver/Road & Track, Entenmann's, Pepsi, Mountain Dew, SoBe, AMP, and Aquafina brands.