Southern Named Head of Lucas Licensing; Roffman Transitions to Senior Advisor
Effective immediately, Howard Roffman is passing the baton to Paul Southern as head of Lucas Licensing. A 32-year Lucasfilm veteran who has run licensing for the past 25 years, Roffman will remain with the company as a senior advisor. Both Roffman and Southern will report to Micheline Chau, Lucasfilm president and COO.
Prior to joining Lucasfilm, Southern held a variety of senior-level packaged goods marketing roles at major European companies including Unilever and Scott Paper Company, and also worked in brand and sports licensing with organizations including, Mars, Discovery Channel, and FIFA'S soccer World Cup.
In this new role, Southern will oversee all areas of licensing and consumer products marketing, serve on Lucasfilm's Brand Council and work closely with stakeholders across all business units.
McLaughlan Named at TRU UK
Toys "R" Us, Inc., announced the appointment of Roger McLaughlan as managing director, Toys "R" Us, U.K. McLaughlan oversees all operations and business activities for the company's nearly 80 stores, corporate office, and more than 4,200 employees in the United Kingdom. In this role, he is also responsible for marketing, merchandising, store operations, and customer service excellence. He reports to Antonio Urcelay, president, Toys "R" Us, Europe.
Most recently, he served as managing director, ASDA Living, the company's general merchandise store group. His career at ASDA also included a key role as retail and marketing director for George, the company's proprietary clothing line, overseeing all retail and marketing activity for that business. Prior to joining ASDA, McLaughlan was CEO for Floors-2-Go, the largest flooring specialist in the UK.
Harris Hired at SMC Entertainment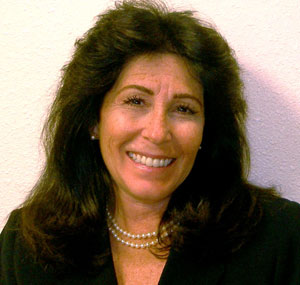 SMC Entertainment (SMC), the recently launched entertainment and brand management division of global consumer products manufacturer Sun-Mate Corporation, has named Pamela Harris to the newly created position of director of licensing. Harris will report to senior vice-president of licensing, Lisa Streff.
In her new post, Harris will be responsible for sales and licensing of SMC Entertainment's managed brands, including the newly acquired property The Jungle Book.
Harris previously served as manager of licensing at Paramount Pictures, managing domestic licensing programs for classic film titles. Her successful licensing relaunches included The Godfather, Grease, Top Gun, Footloose, Flash Dance, Breakfast at Tiffany's, The Warriors, and It's a Wonderful Life, among others. She also spearheaded the U.S. licensing program for Angel Cat Sugar.
She has also held executive posts at such companies as 20th Century Fox Film Corp., Lorimar-Telepictures, Carolco, Sony Signatures, and Hearst Entertainment.
Gunderson Joins Aeromax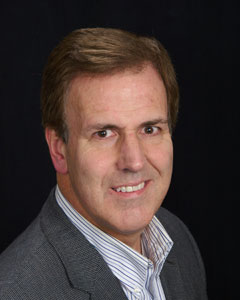 Jim Gunderson has been named vice-president of sales for Aeromax. Gunderson takes over for fellow industry veteran Mel Davis, who is retiring after more than 30 years in the industry.
Gunderson began working in consumer goods sales more than 25 years ago at The Gillette Company (now Procter & Gamble) in the Paper Mate division. In the 1990s he took a position at Little Kids where he moved up the ranks from national sales manager to vice-president of sales during his 14 years with the company.
Gunderson will work from Minneapolis and will join Aeromax at New York Toy Fair next month.