Hasbro Signs FashionPlaytes
FashionPlaytes, the leading online clothing design experience for girls age 5–12, together with Hasbro, Inc., announced the launch of the Littlest Pet Shop Design Studio available exclusively through FashionPlaytes.com. The site offers a variety of customizable clothing options—from T-shirts and hoodies to fleeces and dresses—as well as backpacks and doll clothes. The exclusive designs provide thousands of new combinations for girls to interact with Littlest Pet Shop in a new way.
Serenata Group Appointed Licensing Agent for Martha Speaks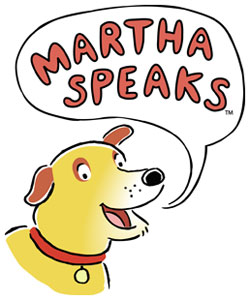 The Serenata Group has been appointed exclusive licensing representative for Martha Speaks.
Martha Speaks is based on the bestselling books by Susan Meddaugh that follow the adventures of Martha, a loveable dog whose appetite for alphabet soup gives her the power of human speech.
The Serenata Group will handle licensing and merchandising for Martha Speaks. The company will work closely with Houghton Mifflin Harcourt (publishing), Kids Preferred (plush), Ty's Toy Box (personalized apparel and accessories), JCP Live Productions (character costume rentals), and Theatreworks USA (live musical productions).
Martha Speaks, the Emmy-nominated animated series is in its fourth broadcast season on PBS Kids and online at PBSKids.org/Martha.
New Licensees for MythBusters
Discovery Communications announced the signing of two new licensing deals for Discovery Channel's series, MythBusters. Ripple Junction will create a line of men's, young men's, and juniors apparel that will consist of knit and woven, sleeveless, short-sleeve and long-sleeve T-shirts, hooded shirts, track jackets, and hoodies. Launching in spring 2012, the designs will be available at all retail channels.
Sellers Publishing is developing a 12-month, page-a-day calendar, which will feature a myth from the show on each page. The 320-page, 2013 calendar will be available starting in fall 2012 at all retail channels.
Both deals were brokered on behalf of Discovery Communications by its North-American licensing agent, The Joester Loria Group.