Cairoli Named President of Laura Ashley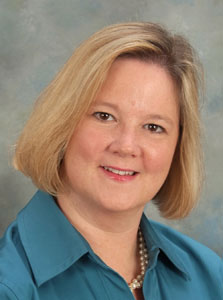 Laura Ashley, Inc., announced that Penne Cairoli has been named president of the company and will oversee the licensing and e-commerce operations for North and South America. She replaces current president, Ng Kwan Cheong, who has been named CEO of Laura Ashley Holdings PLC headquartered in London.
Cairoli has been with Laura Ashley since 1987, most recently as vice-president of licensing. Throughout her tenure at Laura Ashley, she has also held management positions in licensing, design, buying, product development, and sales.
Blue Box Founder Receives Outstanding Achievement Award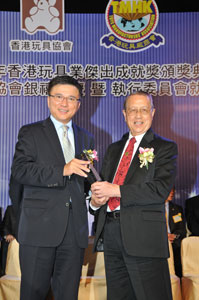 Founder and chairman of Blue Box Toys, Peter Chan Pui, received the 2011 Outstanding Achievement Award by the Hong Kong Toys Council and The Toys Manufacturers' Association of Hong Kong. For six decades, Peter Chan Pui has been guiding the growth of Blue Box Toys.
"This award marks an important stepping stone in my career and I am deeply honored to be recognized for the time and hard work put forth in establishing myself and our company in the toy industry," said Peter Chan Pui, founder of Blue Box, in a statement. "The last 60 years have provided me with countless opportunities and memorable experiences and I would like to thank all of our employees and associates, past and present, for the significant contributions they have made to establishing Blue Box as a world class organization."
Sikalis Upped at GLM
GLM has named Penny Sikalis vice-president, business development, effective immediately. In this role, Sikalis will be responsible for researching and evaluating new show launches and potential show acquisitions. She will report to CEO Charles McCurdy, and maintain her current position as VP/show manager, Surtex.
Sikalis joined GLM in 1994 and was named vice-president in 2000. She has held management positions for the New York Home Textiles Show, EX∙TRACTS, GLM Temporaries at the Dallas International Gift & Home Market, Global Home Décor, Global Home Textiles, and Surtex.
Prior to GLM, Sikalis served more than 17 years in the home textiles and fashion industries, including marketing and communications positions with the former Springs Industries (Wamsutta division) and Dawson Home Fashions as well as Gear Holdings, a licensing and design firm.