Solomon Joins BeginAgain
BeginAgain, a newly formed toy company, has hired toy industry veteran Iris Solomon as its first vice-president of sales.
Solomon formerly served as director of sales for Swingset Press, a company she co-founded in 1996. Solomon has also worked as an independent sales consultant and is one of the founders of The Credit Collective.
Neil Friedman Honored for Charity Work
Neil Friedman, a leader in the toy industry with more than 40 years of experience at such companies as Fisher-Price, Mattel and Toys "R" Us, received the inaugural New York Yankees Foundation Champion Award for his ongoing support of the foundation last week at the 2012 New York Yankees Homecoming Dinner at the Sheraton New York Hotel and Towers in New York City.
Friedman's work with the New York Yankees Foundation has helped make a significant impact in the lives of young New Yorkers. Both Friedman and the foundation are committed to bettering the lives of local children through their support of athletic, recreational, and educational programs for young people. Most recently, he has supported the organization's work with the Special Operations Warrior Foundation that provides college and educational support to the children of wounded or fallen special operations personnel. He is also an instrumental part of the foundation's annual Winter Wonderland that gives local children the opportunity to participate in a holiday festival and take home a holiday gift.
The New York Yankees Foundation, under the direction of the Steinbrenner family, supports: The Urban League, Boys Club, Boy Scouts, Big Brothers, Catholic Youth Organizations, Police Athletic League, Special Olympics, Children's Health Fund, the YMCA, and numerous programs that focus on healthy lifestyles and healthy meals as part of the New York Yankees Healthy Home Plate Program for area youth ages 12–15.
VIZ Promotes Lu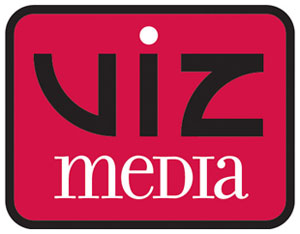 VIZ Media, the largest publisher, distributor, and licensor of manga, graphic novels, and anime in North America, has promoted Alvin Lu to executive vice-president of publishing.
In his new role, he will focus on maintaining VIZ Media's position as the leading trade graphic novel publisher in North America and taking the program in new directions. Lu began his career at VIZ Media in 2000 as the editor-in-chief of Pulp magazine. More recently he has led VIZ Media's charge into original graphic novel content and digital delivery.