Bel-Air Signs The Name Game to Develop Lifestyle Program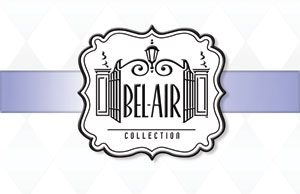 The Bel-Air Association is launching a luxury lifestyle licensing program that will capture the beauty, lifestyle, and history of one of the most elegant and desirable neighborhoods in the world. Targeting a range of product categories, including furniture, lawn and garden, gift and collectibles, and decorative accessories, the program will be based on the concept of 1930s Hollywood glamour meets modern California lifestyle.
The collection will incorporate classic Bel-Air imagery such as the world-famous gates, the iconic cherub logo, and the art deco signage with designs that reflect the architecture and landscape of the neighborhood. Products are expected to launch in late 2013 focusing on home and garden.
The Name Game will be crafting the licensing program, working along with the Bel-Air Association and The Germ Factory, which is a boutique advertising and branding agency.
The Bel-Air Association was formed in 1942 with the objective of preserving the natural beauty of this exclusive enclave, which was founded in 1922 by Alphonzo Bell. Bel-Air has become synonymous with Hollywood glamour and sophistication as the actors, directors, and writers relocated to the West Coast in the 1920s and 1930s to take part in the burgeoning film industry.
Hybrid Signed for Despicable Me 2 Apparel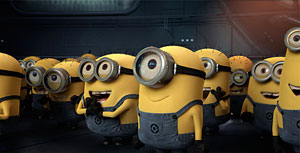 Universal Partnerships & Licensing (UP&L), Illumination Entertainment, and Hybrid Apparel announced that they will partner on the domestic production of apparel based on the upcoming motion-picture event Despicable Me 2, scheduled to be in theaters on July 3, 2013.
With this announcement, Hybrid Apparel joins Thinkway Toys, which was recently awarded the master toy license for Despicable Me 2. Hybrid will produce a wide variety of apparel including T-shirts, fleece, 2fers, thermals, tanks, and tops centering on Despicable Me's Minions and other key characters. Hybrid also plans to branch into the toddler category to promote next year's film.
The apparel is scheduled to be on shelves in summer 2013.
Ape Entertainment, Sesame Workshop in Comic Book Deal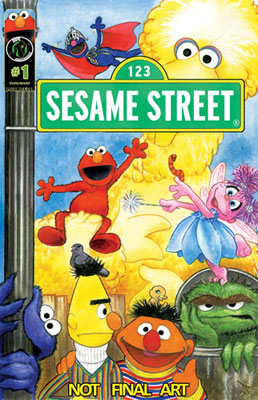 Ape Entertainment announced that it has entered into a licensing agreement with Sesame Workshop to produce a series of print and digital comic books featuring the cast of Sesame Street.
Ape Entertainment will portray the Sesame Street characters in a comic series that will be produced in full color and available in stores this fall in standard comic-sized printed editions for $3.99 and digest-sized hardcover comic book editions for $7.99. They will also be available as a digital comic book that will be available through Apple's App Store for iPad, iPhone, and iPod touch.
Bigpoint, Fox Partner for Ice Age Online
Bigpoint, a global leader in online games, announced its partnership with Twentieth Century Fox Consumer Products to develop an online game based on Ice Age, the motion picture franchise. With access to the most popular characters and settings from the films, the free-to-play browser game—<www.iceageonline.com>—will give fans a new way to experience the entertaining prehistoric storylines.
Ice Age: Continental Drift, the fourth animated film from the franchise is releasing from Twentieth Century Fox in theaters in 3-D July 2012.
Ice Age Online will be built atop the Unity development platform, which allows high-end graphics to be displayed in common web browsers, such as Chrome, Firefox, and Internet Explorer.
Books Deals for Hobbit Movie Books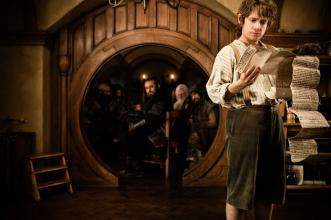 HarperCollinsPublishers has acquired exclusive worldwide publishing rights from Warner Bros. Consumer Products for tie-in books to the two highly anticipated films The Hobbit: An Unexpected Journey and The Hobbit: There and Back Again, directed by Peter Jackson and productions of New Line Cinema and MGM.
Houghton Mifflin Harcourt has acquired U.S. publishing rights from HarperCollins UK, through a licensing agreement with Warner Bros. Consumer Products, for tie-in books to the two films.
The multi-book deal includes five titles to be released in November 2012. The Hobbit: An Unexpected Journey Visual Companion by Jude Fisher, The Hobbit: An Unexpected Journey Official Movie Guide by Brian Sibley, The World of the Hobbits, The Hobbit: An Unexpected Journey Almanac and The Hobbit: An Unexpected Journey Photo Storybook.
The Hobbit, first published by George Allen & Unwin in 1937, has been a perennial bestseller since its initial 1,500-copy print run. Since then, it has gone on to sell millions of copies in more than 50 languages, and is celebrating its 75th anniversary this year. HarperCollins acquired the publishing rights to The Hobbit and its sequel The Lord of the Rings when it bought Unwin Hyman publishers in 1990, revitalizing the books' sales and steering their publishing and book licensing through the unprecedented heights of The Lord of the Rings film trilogy in 2001–2003.
Exclusive licensed publishers of the books by J.R.R. Tolkien outside the UK include Houghton Mifflin Harcourt (USA), HarperCollins (USA), Klett-Cotta (German), Bourgois and Livre de Poche (French), Minotauro (Spanish), Bompiani (Italian), Norstedts (Swedish), Tiden Norsk Forlag (Norwegian), De Boekerij (Dutch), Europa America in Portugal and Martins Fontes in Brazil (Portuguese), Hyoronsha (Japanese), WSOY (Finnish), and Gyldendal (Danish).
Angry Birds to Have Garden Accessories Line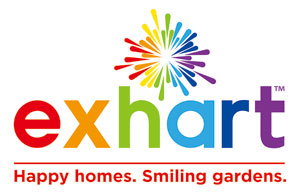 Garden décor manufacturer, Exhart has signed a licensing deal with Rovio for a full line of Angry Birds garden stakes, chimes, statuary, accessories, and lighting. Product is scheduled to be available spring 2013 across all channels.
"Exhart will be a great addition to the Rovio family, and we think our fans will get a kick out of these fun Angry Birds garden products," said Ville Heijari, Rovio's vice-president of franchise development, in a statement.

The deal was brokered on behalf of Exhart by licensing agent/manufacturers rep Brand Central and Rovio Entertainment.
Jazwares Named Master Toy Licensee for Regular Show
Jazwares announced that it has been awarded the master toy license for Cartoon Network's Regular Show. Regular Show is the hit animated comedy following best friends Mordecai, a six-foot-tall Blue Jay and Rigby, a hyperactive raccoon on their adventurous journeys as irresponsible (and often misbehaved) groundskeepers at a park. This marks the second Cartoon Network Enterprises license for Jazwares, who currently holds the master toy rights for the network's series, Adventure Time.
The entire line, including plush, figures, and novelty items, is expected to be available starting fall 2012.