New Hires at Evolution
Global licensing company, Evolution has hired Stanley Lerman and Ryan Broomberg to expand the firm.
Stanley Lerman has been named Evolution's managing director and COO and is a seasoned entrepreneur and chartered accountant with more than 25 years' experience owning and/or operating major corporations.
As executive vice-president, Ryan Broomberg brings expertise in retail operations, sourcing, and distribution logistics to Evolution. Broomberg also a chartered accountant has more than 25 years' experience in building companies across a broad spectrum of consumer industries, including alcohol and beverage, premium packaging, and novelty retail.
Also joining Evolution as senior director of licensing and brand compliance, Kirsti Tichenor will be handling all product development approvals, creative services, and category licensing sales. Tichenor's previous positions include U.S. Sales Corp, BandMerch, Inc., and Paramount Pictures.
Williams Joins LMCA
LMCA (Leveraged Marketing Corporation of America) has named George Williams as the managing director of LMCA Asia. He will be responsible for developing new Asian clients from LMCA's Shanghai office, managing the company's relationship with PepsiCo in China and serving other LMCA clients including Forbes, Sears Holdings (Kenmore, Craftsman, and DieHard brands), and Westinghouse.
Prior to joining LMCA, Williams was a founder and managing partner of Novasia, Ltd., a Shanghai-based consulting practice focused on the development of market entry strategies and brand licensing partnerships for the Chinese market. He also served as the chairman and CEO of Brand Management Holdings, Ltd. in Shanghai.
Lima Sky Hires Karp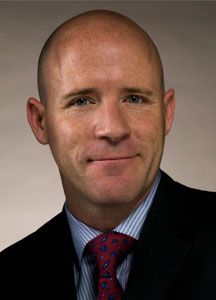 Lima Sky announced the appointment of Eric Karp as chief licensing officer. A veteran of film, television, publishing, and new media-based consumer products, Karp will work directly with founder Igor Pusenjak to develop products around Lima Sky's properties. He will begin by overseeing licensing of Doodle Jump in close collaboration with agent Fremantle Media Enterprises. Doodle Jump comes from the world of smartphone gaming and apps and has more than 40 million downloads thus far.
Karp's previous posts include Mind Candy, Chorion, MGM, and Fox Family.
Edwards Joins Ren Beanie Public Relations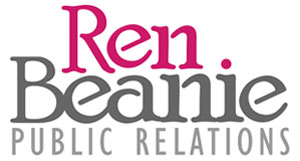 Lindsay Edwards has joined Ren Beanie Public Relations, a South Florida-based PR agency specializing in children's toys and games. In her role as associate manager, Edwards will handle social media outreach, monitor press coverage, and manage other day-to-day activities for the growing agency.
Edwards previously worked at Jakks Pacific's Play Along division.