Nelvana Promotes Weibel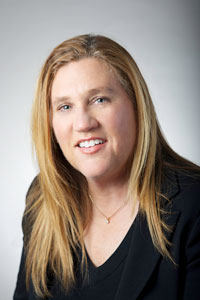 Corus Entertainment's Nelvana announced the appointment of Irene Weibel to the role of vice-president, head of Nelvana Studio, effective immediately. Weibel will have overall responsibility for the development and production for all original productions from Nelvana. She will oversee the studio's creative direction, and will lead coordination of the development, series production, distribution, and consumer products groups to launch new brands in the marketplace.
Weibel formerly held the position of vice-president, international production and development for Nelvana. She will be based in Los Angeles and Toronto.
Court Joins Transmedia Board
Transmedia animation and design studio Factory TM has appointed Neil Court as its non-executive chairman. The appointment will see Court joining the company's board along with former Cosgrove Hall executives managing director Phil Chalk and director Vince James who are based at the company's headquarters in Altrincham, near Manchester, in the UK.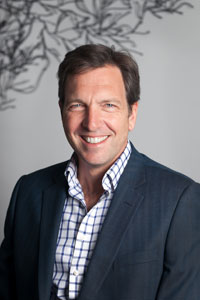 Court will be taking a strategic role with Factory TM, using his track record in the international kids' business and extensive contacts list to help build the company's IP ownership as well as advising on international co-production deals across TV and digital media.
Launched in 2010, after taking over the former home of Hot Animation Studios, Factory TM specializes in animation and design for TV and advertising, as well as visual effects and post production, the company's current and recent credits include: Strange Hill High, a production for Fremantle Media and CBBC; Tumble Travels for CBeebies; Chapman Entertainment's Raa Raa The Noisy Lion, Roary the Racing Car, and Fifi and The Flowertots; Muddle Earth for CBBC and Peter Kay's Animated All Star Band.
This is the latest chairmanship for UK-based Court, who also recently announced his role in the new factual specialist venture, Peacock Alley Entertainment. Court was co-founder of Decode Entertainment and then a principal of DHX Media, which he left in 2009.
Litchford Joins NRF
The National Retail Federation (NRF) announced that Tom Litchford— a retail technology veteran who has held prominent roles at Microsoft Corporation and NCR, and who has more than 30 years of experience—will join NRF as the association's new vice-president of retail technologies effective July 2. In this role, Litchford will report to Vicki Cantrell, SVP of NRF's communities and executive director Shop.org, and will lead and manage NRF's Association for Retail Technology Standards (ARTS) and the exclusive, invite-only CIO Council. He will be responsible for developing and enhancing strategic programs, activities, and relationships with retail and technology communities domestically and internationally.
Litchford's hiring comes as ARTS long-standing executive director Richard Mader retires in July, assuming the role of ARTS director emeritus.