Stockton Named Chairman of Mattel's Board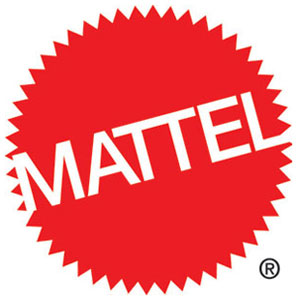 Mattel, Inc., announced that the board of directors has named CEO Bryan Stockton as chairman of the board effective January 1, 2013. Stockton succeeds Robert Eckert who has informed the board of his decision to retire from his service as director and chairman of the board effective December 31, 2012. Stockton will continue to hold the position of Mattel's CEO, a position held since January 2012.
During 2011, Stockton served as COO with responsibility for the day-to-day operations of the company, including its business units: Mattel Brands, Fisher-Price, American Girl, and the North American and International divisions, as well as responsibility for the operations and corporate responsibility functions. Stockton joined Mattel in November 2000 as executive vice-president of business planning and development. He gained responsibility for International in 2003, where he began driving strong performance of Mattel's business outside the U.S. He was promoted to president of international in 2007.
Stockton served on the board of Bob Evans Farms, Inc., from 2006 to August 2012; held a variety of board leadership positions with the Toy Industry Association, from 2003 to 2012, including two years as chairman; was a board member on the Mattel Children's Hospital UCLA from 2001 to April 2010; and served as Chairman of World Trade Week Southern California for 2003. He currently serves as a member of the President's Advisory Council at Otis College of Art & Design, and was appointed to the UCLA Anderson Board of Visitors effective August 2012 and the 2015 Special Olympics World Summer Games Los Angeles Board of Directors effective June 2012.
In May 2000, Eckert joined Mattel as chairman and CEO from Kraft Foods, Inc.
Wee Believers Signs Rep Groups
Wee Believers recently signed a number of gift rep groups, committing to expanding its reach and developing strategic relationships with retailers across the U.S.
The Southern Link, an Atlanta-based premier wholesale sales agency in the gift and home industry, will be representing the entire line of Wee Believers gifts and toys across seven southeastern states. Wee Believers products will also be on permanent display at Southern Link's 14th floor showroom at AmericasMart in Atlanta.
Don-Mar & Associates, a New Jersey-based professional sales agency in the gift, holiday item, and baby products market, has signed on to represent the entire line of Wee Believers toys across the mid-Atlantic territory.
3 Gentrys, a Dallas-based sales group in the home, gift, and accessories market, has signed on to represent the entire line of Wee Believers toys across the southwest and Midwestern states.
The Dolan Group, an Ohio-based sales, service, and merchandising group in the gift industry, has signed on to represent the entire line of Wee Believers toys across the southeast and mid-Eastern States.
Mind Candy Hires Stevenson; Moshi Monsters Movie in Development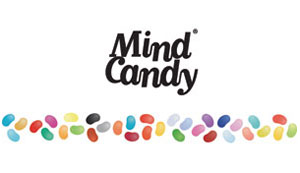 Mind Candy, the company behind Moshi Monsters, announced that Jocelyn Stevenson has been appointed as the executive creative producer to lead creative on all film and TV projects including the first ever Moshi Monsters Movie (working title) and Moshi TV.
Stevenson has nearly 40 years experience in children's television where she began on Sesame Street and went on to work as a creator/writer/producer for The Jim Henson Company. Subsequent roles include five years as chief creative officer at HIT Entertainment and creative director at TT Animation with experience working on Fraggle Rock, The Magic Schoolbus, Bob the Builder, The Hoobs, Barney & Friends, Pingu, Mopatop's Shop, and others.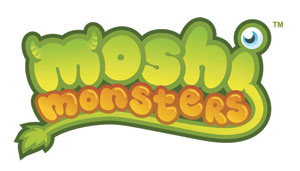 The Moshi Monsters Movie (working title) is currently in pre-production. Further details on the movie content and distribution plans will be announced in the coming months.
Moshi TV Studios is now live within MoshiMonsters.com as a member feature. Mind Candy is currently building on content with a combination of UGC, in-house produced content including the Moshi TV show and several animated strands. Mind Candy says there are also plans to show third-party content.