Brand Central Signs The Chew for Licensing

Brand Central LLC announced that it will be representing ABC's The Chew in the development of a full consumer products program in support of the food-centric lifestyle series. The Chew Consumer Products line is expected to include housewares, cookware, tabletop, entertaining, and food and beverage products.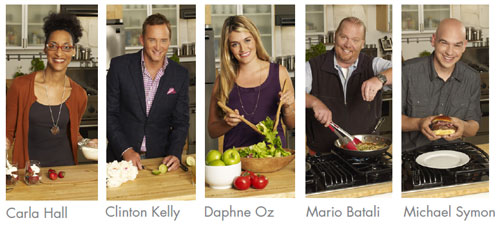 Hosted by celebrity chefs Mario Batali, Michael Symon, and Carla Hall, style and entertaining expert Clinton Kelly and health and wellness enthusiast Daphne Oz, The Chew features daily recipes, tips, and information on everything from cooking and entertaining to health and style.
"We feel that The Chew has exceptional licensing potential. Every day the show serves up everything food, including a wealth of helpful tips, new ideas, and inspiration that we believe will translate well to product merchandise," said Ross Misher, CEO of Brand Central, in a statement.
Additional Licensees for BOO—The World's Cutest Dog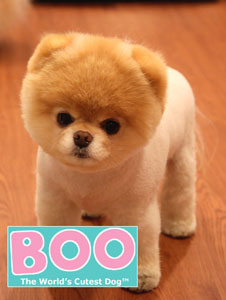 Knockout Licensing announced six additional licensees for BOO—The World's Cutest Dog, the Facebook sensation with more than 5.8 million fans.
Accessory Innovations has been granted rights to manufacture and market BOO bags, backpacks, totes, rolling luggage, wallets, and electronics cases.
Enesco joins sister company GUND on the BOO licensing roster. Enesco has been granted rights to produce and sell BOO holiday ornaments, mugs, figurines, and waterglobes.
H.E.R. Accessories has been granted rights to manufacture and market BOO costume jewelry and hair accessories.
Skinit has been granted rights to manufacture and market BOO skins for mobile devices such as phones, tablets, laptops, netbooks, and portable music players.
Canada's JCorp has been granted rights to manufacture and market a BOO line of girls' apparel, sleepwear, and packaged underwear as well as backpacks and lunch boxes for the Canadian market.
London-based Somerbond has been granted rights to manufacture and market BOO nightwear and underwear to be sold exclusively through UK retailer Topshop.
Tonner and Dr. Seuss Partner on Doll Line
Tonner Doll Company has partnered with Dr. Seuss Enterprises, L.P., for a line of collectible dolls. There are three pieces in the Dr. Seuss Collection: The Cat's Hat, Sam I Am, and Truffula, and each is inspired by the art included in Dr. Seuss's books. Each doll is 16-inches tall, adorned with inset eyes, rooted Saran hair, and includes multiple points of articulation. Only 500 pieces of each doll will be made. To see the line, click here.
NBCUniversal Extends The Office Consumer Products Line
The NBCUniversal Television Consumer Products Group is joining forces with Quill.com, a business-to-business office products provider, to expand the Dunder Mifflin brand from the TV series The Office into an office-products brand. New Dunder Mifflin products, available for pre-order via Quill.com, include Sharpies, self-stick notes (yellow and assorted colors), facial tissue boxes, coffee cups, storage boxes, and legal pads.
The items are adorned with slogans inspired by The Office such as "Quabity First" and "Look Busy. Take Notes." Self-Stick Notes (Sticky Squares) will feature the slogan "That's What She Wrote" for the yellow notes and "Diversity Pack" for the assorted colors. Office Toss Storage Boxes will be printed with the slogan "File Away Before You Toss Away."
Quill.com began offering Dunder Mifflin paper in late 2011 through a licensing relationship with NBCUniversal brokered by JTMG, NBC's agency of record.
The new products, which will begin shipping in December and January, are currently available for pre-order at www.quill.com/dundermifflin.
SD Entertainment and Curtis Licensing in Deal for Saturday Evening Post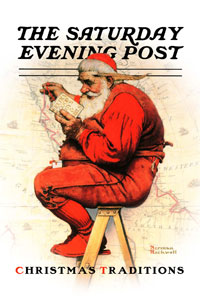 SD Entertainment has signed a deal with Curtis Licensing, the licensing division of The Saturday Evening Post Society, Inc., to license its portfolio of magazine brands, including The Saturday Evening Post, Turtle, Humpty Dumpty, and Jack and Jill. SD Entertainment has secured the rights to develop stories and artwork from the Saturday Evening Posts' portfolio of images and content into collections of digital coffee table publications, enhanced e-publications, and other live action or animated entertainment.
In June 2012, The Saturday Evening Post, released the digital version of its magazine for the first time on digital newsstands. This new seven-year licensing agreement with SD Entertainment is a next step for both companies looking to expand their digital portfolios of IP in the e-publication space.
Discovery Signs Cohesion for Animal Planet Garden Décor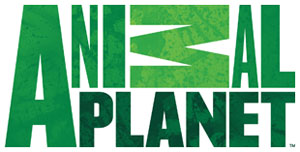 Discovery Communications announced an agreement with Cohesion Products for a line of Animal Planet-branded garden flags and banners. The new line is the latest addition to an assortment of Animal Planet-branded items.
Set to debut in fall 2013, the Animal Planet-branded flags will be available in two sizes, mini (12 inches x 18 inches) and regular (28 inches x 40 inches), and will feature various designs including holiday themes, photos of popular pets, and more. The line will be available at all channels of retail both online and offline.
Cohesion Products is a sister company of MerchSource, LLC, a licensee of Animal Planet, Pets 101, and other Discovery Communications properties. The deal with Cohesion was brokered on behalf of Animal Planet by its licensing agent, The Joester Loria Group, for the U.S. market.
Lawless Signs Mighty Fine for Little Prince Apparel
Lawless Entertainment announced an apparel deal with Mighty Fine on behalf of The Little Prince. Mighty Fine will develop apparel for infants, toddlers, and juniors to include knit fashion tops, T-shirts, and fleece/French terry apparel utilizing art from The Little Prince. The merchandise is expected to debut in the U.S. and Canada in January 2013 for specialty, department, mid-tier, and boutiques—both online and offline.
The Little Prince, first published in 1943, is a novella and the most famous work of the French aristocrat writer, poet, and pioneering aviator Antoine de Saint-Exupéry.
Aurora Signs Sad Sam & Honey for Plush
Aurora World, Inc., announced it has signed the license for Sad Sam & Honey, the classic property starring two endearing basset hounds with sweet, innocent looks and sad eyes. Creative Endeavors Ltd. is the sole worldwide licensor for Sad Sam & Honey and the Sad Eyed Family of characters. After launching in 1980, Sad Sam & Honey rose to fame in specialty and gift markets and enjoyed international success on five continents as a result of a worldwide licensing program.
Three styles are expected to release in January. Sad Sam & Honey—Hug Me are 14-inch plush characters that will make a whimpering sound when squeezed. Sad Sam & Honey Snuggle are 10-inch basic plush characters. A classic 8-inch version shows the characters in a sitting style with bean-filled bodies.
VIZ in Graphic Novel Deal with Uglydoll
VIZ Media, LLC, publisher, distributor, and licensor of manga, graphic novels, and anime, announced a publishing deal with Pretty Ugly, LLC, to develop a new series of original graphic novels based on Pretty Ugly's plush characters. The Uglydoll series is scheduled to launch summer 2013 under the VIZ Kids imprint, and will carry a rating of "A" for All Ages.
VIZ Media's Uglydoll graphic novel series will transport readers to a diverse universe where "ugly" just means unique and different, and celebrating who you are inside and out is the new beautiful. Join key characters Wage, Babo, OX, Ice-Bat, and their Uglydoll pals as they express themselves through laughs, tears, love, and adventure.