DreamWorks Animation Restructures with New Team; Globe Resigns as CMO
DreamWorks Animation has named Marjorie Cohn as its first-ever head of television, overseeing the production and development for DreamWorks Animation's television efforts. A 26-year veteran of Nickelodeon, Cohn most recently held the role of president, content development, completing a Nickelodeon tenure during which she was engaged in the development, creation, and production of SpongeBob SquarePants, Rugrats, iCarly, and the Kids' Choice Awards.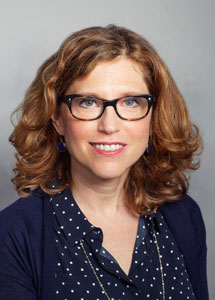 Cohn and her team will be responsible for the development and production of 1,200 new original episodes over the next five years. This production slate will feature TV series that are based on DreamWorks' current franchises, future films and the most popular heritage properties from Classic Media. DreamWorks previously announced production and distribution agreements with Netflix and Germany's Super RTL earlier this year.
Joining Cohn as head of television production is Mark Taylor, who was most recently at the helm of Nickelodeon Animation Studio. While at Nickelodeon, Taylor was responsible for all of the network's in-house animation productions.
Peter Gal, the DreamWorks Animation executive who oversees creative on DreamWorks Dragons: Riders of Berk, and Turbo F.A.S.T., rounds out the new leadership group as head of television development. Prior to three years as vice-president of production at 20th Century Fox, Gal spent five years at Nickelodeon, developing animated programming including the DreamWorks Animation-inspired Penguins of Madagascar.
In a separate announcement, DreamWorks Animation has named Paul Kurzawa to the newly created position of head of retail development and entertainment. Kurzawa previously served as COO for Caruso Affiliated, overseeing all aspects of the company's diverse portfolio of real estate assets, including The Grove in Los Angeles. In his new role, Kurzawa will be responsible for the company's worldwide retail brand development and integration initiatives.
Separately, Anne Globe, CMO and 17-year veteran of DreamWorks, resigned from her position to reportedly start her own consulting business.
Lewis Promoted at WBCP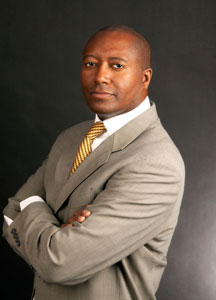 Warner Bros. Consumer Products (WBCP) announced that Preston Kevin Lewis, managing director, Australia and New Zealand for WBCP, will expand his position to include oversight of the India market. Lewis will be responsible for building WBCP's interests in India and will oversee all sales, marketing, promotions, clip licensing, media, and retail partnerships related to merchandising and product licensing business for the market. Lewis joined WBCP in 2006. Prior to joining WBCP, Lewis held a variety of positions at companies including Disney Consumer Products, MTV Program Enterprises, and HBO Home Video.
WWE Hires Martell
WWE announced the appointment of Michele Martell as vice-president of Kids Entertainment. Martell will be responsible for overseeing the strategic development, execution, and promotion of WWE's kids entertainment strategy. Martell will focus on production, digital media, consumer products, marketing, and fan engagement as well as identifying opportunities for external partnerships, acquisitions, and community events, all on a global basis.
Prior to joining WWE, Martell held the position of COO and general counsel for SD Entertainment.
Ansely Joins 9 Story Entertainment
9 Story Entertainment announced the hiring of Jennifer Ansley to the new position of vice-president of marketing and communications. Prior to joining 9 Story Entertainment, Ansley was vice-president of marketing for Phase 4 Films and director of marketing for Somerset Entertainment.