CPLG Appoints Gould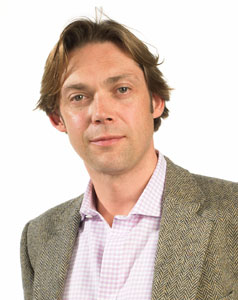 Copyright Promotions Licensing Group (CPLG), a DHX Media company, has appointed Stephen Gould as its new UK managing director.
Reporting to CPLG's CEO Peter Byrne, Gould will replace Vickie O'Malley who is leaving the company after 12 years. CPLG manages the licensing and merchandising rights for some of the leading entertainment, sports, and consumer goods brands, including clients such as Universal, Activision, St Andrews Links, and the RFU.
He is currently commercial director at DHX Media and was previously commercial director at Ragdoll Worldwide. Before joining Ragdoll, Gould held several senior positions in the licensing industry, at 4Kids Entertainment International, 4Sight Licensing Solutions, Kids Industries, Fox Kids Europe, and HIT Entertainment.
Sobhani Joins Sesame Workshop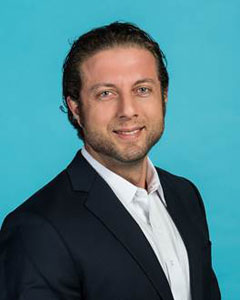 Sesame Workshop has named Stephen B. Sobhani to the newly created position of vice-president, international, Sesame Workshop. Sobhani will oversee the Workshop's strategy in Sub-Saharan Africa with an emphasis on developing new multi-sector partnerships and resources for the organization's health and education initiatives in that territory. He will also lead the development of a global themes strategy, aligning the organization's global network of partners to collaborate and leverage common content across the brand, featuring curricula on health, literacy, girls' education, financial empowerment, and tolerance. Sobhani's efforts will also focus on Sesame Workshop's first-ever Global Health Initiative.
Sobhani joins Sesame Workshop with more than 14 years of experience at the UN Foundation.
WIT Appoints New Board Members; Expands Committees
Women in Toys (WIT), a global organization for professional women in the toy, licensing, and entertainment industries, announced appointments to its board including Stephanie Barone, vice-president of product development for Innovative Designs as WIT treasurer; Caitlin Gutekunst, senior manager, content acquisition and business development at LeapFrog, as regional chapter chair; Jennifer Quattrock, independent design contractor as WIT's design chair, and Mali Baum, CEO of Beezeebee, as chair of international chapters. (WIT previously announced the appointment of Ashley Mady as president of WIT. Read the announcement here.)
WIT also unveiled a new committee-based structure to support the organization's goals and mission. The committees include: community involvement, design, empowerment initiatives, finance, fundraisers, international chapters, legal, LIMA liaison, marketing & promotions, membership, public relations, regional chapters, scholarships, social media, sponsorships, TIA liaison, trade shows, video/podcasts, website, and Wonder Woman awards.
For more information about WIT, contact Heidi Schwartz at hschwartz14@gmail.com, or visit www.womenintoys.com.