Seiter New VP of Comm at TIA
The Toy Industry Association (TIA) announced that Ken Seiter will join TIA this August as vice-president of strategic communications. Seiter will be responsible for the development, implementation, and oversight of the association's communications strategies, key messaging, and brand integrity programs.
Previously, Seiter served as CMO for the Specialty Food Association (SFA) and oversaw the creation of the association's new brand, as well as the execution of communications plans for SFA's trade shows, educational programs, membership outreach, and media engagement. Seiter was also responsible for the association's annual sofi Awards program, which honors the best in specialty foods at the Summer Fancy Food Show.
Prior to joining SFA, Seiter held a variety of positions at Kraft Foods.
VTech Hires Eiselein
VTech announced the hiring of Jennifer Eiselein as its marketing director. She is a former Amazon senior manager who was instrumental in the launches of the company's Kindle tablets and e-readers.
She will oversee the creation and execution of innovative campaigns for VTech's brands, employ strategies to generate brand awareness, and demonstrate her established marketing skills to target customers to enhance growth in key markets.
Eiselein has more than 18 years of marketing and communications experience. Prior to joining VTech, she served as senior manager for merchandising and marketing at Amazon's Appstore in the U.S. and Canada, and managed campaigns for the launches of the Kindle tablets and e-readers in 2012 and 2013. She has also held posts at U.S. Celluar and PrimeCo Personal Communications. Eiselein served six years in the U.S. Army.
Promotion at Chronicle Books
Kelli Chipponeri has been promoted to editorial director, children's for Chronicle Books. Chipponeri joined Chronicle Books in 2010 as executive editor. Chipponeri has acquired several literary and entertainment licenses including Olivia and Curious George, manages the Eric Carle program, and is the editor of the novelty book What's In Your Purse?, the YA series Stoker & Holmes, and the upcoming Flora and the Penguin. She will continue to acquire licensed formats and novelty books for the list.
Previous to Chronicle Books, Chipponeri was editorial director at Running Press.
Hendry Joins Rainmaker Board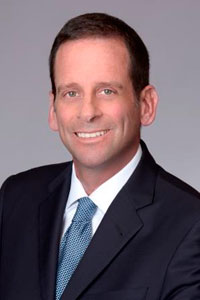 Rainmaker Entertainment, Inc., has appointed former MGM executive Steve Hendry to its board of directors. Hendry joins Rainmaker's current board of directors, which included Tim McElvaine, Craig Graham, Jeff Sackman, and Patrick Ryan.
Hendry currently serves as an advisor to several media companies, as well as a visiting professor at the Anderson School of Management at the University of California at Los Angeles. Prior, he served as senior executive vice-president of Television Operations at MGM and was responsible for financial operations, forecasting, planning, and analysis for the division, which encompassed Television and Digital Distribution, Television Production, and Worldwide Channels. Previous posts were with Virgin Interactive, Paramount Pictures, and Ernst & Young.