Celeb Stylist Estee Stanley Signs with Brand Central
Estee Stanley, a celebrity stylist and interior designer, has signed with Brand Central LLC to help her develop a full-scale brand extension program, which is expected to include an entire line of consumer products.
For the past 20 years, Estee Stanley has been styling celebrities including Jessica Biel, Lea Michele, and Mary Kate and Ashley Olsen for red carpet events. She has done styling for many high fashion magazines.
Tree Fu Tom to Get Stage Show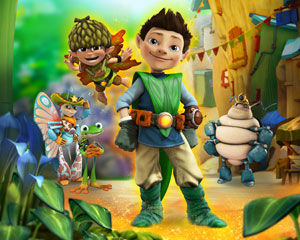 FremantleMedia Kids & Family Entertainment announced that Premier Stage Productions is the theatrical licensee for Tree Fu Tom. Premier will produce a 90-minute live show to run in theaters across the UK in 2015, bringing to life the animated adventures of the CBeebies series.
Tree Fu Tom launched on CBeebies in 2012. It is a co-production between FremantleMedia Kids & Family Entertainment and the BBC for CBeebies, with animation by Blue Zoo Animation.
AKC Pet Feeding Products Debut
4Licensing Corporation (4LC) has granted a license to Housewares International (HI) to produce pet feeding products under the American Kennel Club (AKC) brand.
Housewares International will be manufacturing their patented Pet Feeding System, pet bowls, food storage, treat jars, and mugs under the AKC brand. The AKC line is launching this week at the Super Zoo Show in Las Vegas. HI produces a full line of pet feeding items, integrating innovative design, style, and function into all of their products.
Doodle Jump Sticker Books to Be Released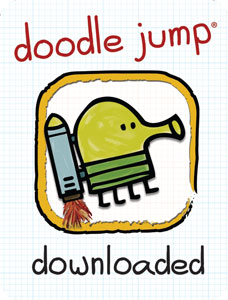 Lima Sky, the development studio behind mobile game, Doodle Jump, has partnered with master publishing house, Egmont Publishing, for the worldwide manufacturing and distribution of a Doodle Jump activity and sticker book. The deal was brokered by Lima Sky's UK licensing agent, Tinderbox. The format, designed with curved corners and printed the same size as an iPad is part of Egmont's Downloaded series. It will be available in August for ages 6 and up.
The Joester Loria Group Extends Pepsi Lifestyle
In a deal brokered by The Joester Loria Group (TJLG), the Pepsi lifestyle program expands with the addition of JC Fits, a manufacturer of fashion apparel. JC Fits will introduce a collection of trend driven Juniors fashion tops into market.
The line, which is set to debut this holiday, will include tanks, crop tops, fringe, and unique cut-and-sew silhouettes.
Little House Expands in Europe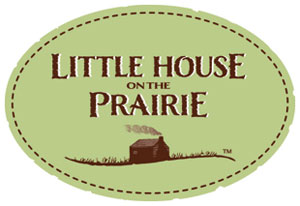 Little House on the Prairie continues to expand in Europe with the recent appointment of Sagoo to develop a classic licensing program in France and the Benelux.
Star Trek Beer Now Available
CBS Consumer Products announced that Klingon Warnog beer will be available in the U.S. starting on July 28 in select liquor stores and bars in Indiana and Washington. The Federation of Beer has collaborated with Tin Man Brewing Company to produce Klingon Warnog, which is the first in a wave of Star Trek-themed alcoholic beverages to be released in United States. The Star Trek-themed beer is a Roggen Dunkelweiss (Danish Rye Beer).