Cunnion Promoted at TOMY
TOMY International announced that Kerry Cunnion has been promoted to senior vice-president, sales and North American toy. In this new role, Cunnion will oversee design, product development, and product marketing in addition to continuing his role leading TOMY International's North American sales force.
"Over the past six years Kerry has a proven track record of delivering strategic thinking, leadership, and results," said Gregory Kilrea, president and CEO of TOMY International. "Kerry has the passion and experience necessary to lead the implementation of our current strategies and the development of our Toy and Hobby vision for years to come."
Bringing three decades of consumer product sales experience, Cunnion joined the company in 2009 as vice-president of sales for the Mother, Infant, and Toddler business unit. In 2011 he assumed responsibility for the integrated sales organization. Prior to TOMY, Cunnion held various sales and marketing positions with organizations including Publications International (a publisher of children's books), Huffy Bicycle Company, Willard Bishop Consulting (where his clients included Coca Cola, Anheuser Busch, and the National Association of Convenience Stores), Crayola, and Johnson & Johnson.
Hire, Promotion at Saban Brands
Saban Brands announced the hiring of Shannon Smith and the promotion of Tim Quinlan as vice-presidents of business and legal affairs for the company. Smith will focus on Saban Brands' growing entertainment business and will be responsible for negotiating and drafting global multi-platform distribution agreements, as well as content production and marketing-related contracts. Quinlan will focus on Saban Brands' global consumer products licensing business, along with brand enforcement and new acquisitions. Smith will report to Michael Bayer, who heads up the business and legal affairs department, while Quinlan will continue to report to Rami Yanni, senior vice-president of business and legal affairs.
Smith joins Saban from AMC Networks. Quinlan joined Saban in August 2013 as senior director of business and legal affairs. Before his tenure with Saban Brands, he managed trademark, copyright, licensing, and brand protection matters as in-house Trademark Counsel for Ford Motor Company.
CPLG Hires Lederman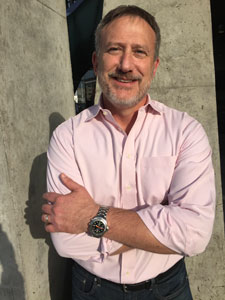 Copyright Promotions Licensing Group (CPLG), a DHX Media company, has appointed Elliot Lederman as vice-president, retail development for CPLG North America. Lederman will be reporting to CPLG North America's SVP/GM Ted Larkins based in the Los Angeles office.
In his new role, Lederman will be responsible for identifying and developing new retail partnerships in all channels of distribution, including brick and mortar and online. He will also be responsible for promoting all consumer products represented by the CPLG portfolio including World of Warriors, St Andrews Links, Michelangelo, and Space Invaders; and DHX Brands properties including Teletubbies, Yo Gabba Gabba!, Twirlywoos, Degrassi franchise, Inspector Gadget, and Caillou.
Tactic Names Knox as President
Tactic Group has appointed Jay Knox as president for Tactic USA. Prior to joining Tactic, Knox was with Party Animal, Inc., as its vice-president of sales. At Party Animal, Knox was instrumental in introducing new product lines to market that were licensed by the NFL, MLB, NBA, NHL, 70-plus universities, and the U.S. Army.
Prior to his time at Party Animal, Knox was vice-president of sales at his family's company, Mag-Nif, Inc., a domestic manufacturer of toys and other consumer products.