American Greetings Properties Announces New Internal Structure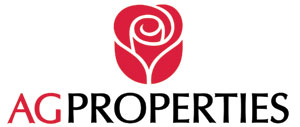 American Greetings Properties (AGP) announced that it is revamping its licensing, entertainment, digital, and distribution teams, starting with the hire of Zodiak Kids' Karen Vermeulen. AGP is also assigning new roles to several other key executives as it positions itself for growth on its core Care Bears brand as well as other classic and new intellectual properties (IP).
Vermeulen joins AGP as its new head of global sales and co-productions and will initially be based in London. For the past five years, she was senior vice-president of global sales and co-production at the London-based Zodiak Kids.
In addition to the new hire of Vermeulen, AGP is making other personnel changes designed to prepare the division for growth.
• Janice Ross has been named head of global licensing.
• Megan Buettner has been named as head of creative studios. She will also take on additional duties as the division's head of new media.
• Angelina Castro assumes larger duties as AGP's new head of marketing.
• Ryan Wiesbrock will continue to oversee new IP development as head of development and production.
• Peter Baghdassarian, head of business affairs, will continue to manage business negotiations.
Ross, Castro, Wiesbrock, and Baghdassarian are based in AGP's Los Angeles office while Buettner will continue to work out of American Greetings' headquarters in Cleveland, Ohio.
ASTRA Hires Director of Education
The American Specialty Toy Retailing Association (ASTRA) announced that professional education specialist Greg Choyke has joined ASTRA as director of education.
In this newly created position, Choyke will lead ASTRA's effort to increase access to and participation in innovative professional educational programs that will help ASTRA members strengthen their business. Choyke holds a Master's degree in training and development from Roosevelt University and has served as an education specialist for several professional associations. ASTRA will be introducing a new education initiative for independent toy retailers at its annual Marketplace & Academy, which is scheduled for June 7–10, 2015, in Charlotte, N.C.