Rapp Joins Fox Consumer Products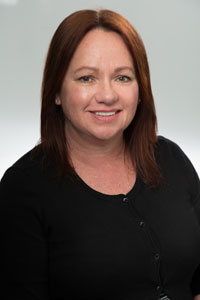 Twentieth Century Fox Consumer Products (FCP) announced the hire of Cynthia Rapp as senior vice-president, global creative, where she will oversee creative, project management, and product development, leading projects from inception to launch. Rapp will contribute to the long-term creative vision for the department representing all brands across film and television properties. Reporting to Jeffrey Godsick, president of FCP, she will also set strategy and creative direction to maximize and extend business globally.
Rapp joins FCP with extensive experience in the consumer products industry for global brands including Cartoon Network, Mattel, L'Oreal, Liz Claiborne, and Calvin Klein. She most recently served as CMO at Stila Cosmetics, overseeing all brand strategy, advertising, online, social media, creative, and public relations efforts during a period of rapid growth. She was responsible for identifying and directing trends, setting direction for product development and managing retail strategies.
New President for Green Toys
Green Toys has named Charles Friend as president. Friend was part of the Friend Group's team that purchased a majority stake in Green Toys in 2013 and has since served in the role of CFO.
"The appointment of Charlie Friend is an exciting part of our transition from a hyper-growth startup to an expansive global brand," said Robert von Goeben, co-founder of Green Toys. "With many long term trends working in our favor, it's the ideal time to bring in next-level management to take advantage of these significant opportunities. Charlie has the experience, vision, and passion to successfully lead the company."
Solomon Joins Smart Toys and Games
Smart Toys and Games, Inc.,has hired Iris Solomon as its new national sales manager for specialty. Prior to joining Smart Toys and Games, she served as North American channel sales manager for WABA Fun.Prior to her role at WABA Fun, Solomon served as vice-president of sales at BeginAgain Toys. She has also worked as vice-president of sales and marketing at the Creditors Network. She spent nearly 10 years at Swingset Press.
Desroches Joins Imports Dragon
Imports Dragon announced that Richard Desroches has joined the company as director of brands. Desroches will be responsible for growing the company's product portfolio and strengthening and growing market share of brands such as Shopkins and NHL figures as well as many upcoming brands.
Desroches joins Imports Dragon with experience leading sales and brand teams at Spin Master, Dynatech, and Crazy Frenchman, Inc.
Bourne Joins Swerve Public Relations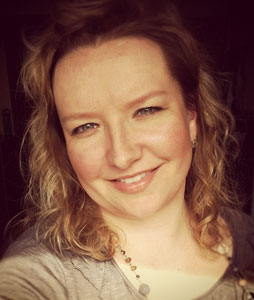 Swerve Public Relations hired Margaret Bourne as account director. She brings more than 15 years of experience to the role and has worked with clients such as Beam Suntory, Inc., Amazon.ca, Gap Canada, Conair Canada, Cuisinart Canada, Maple Lodge Farms, Summer Fresh, Pelmorex, and Lagostina among others. Previous roles include senior account director at Praxis and senior consultant at National Public Relations. She also worked at Sacke & Associates, Karstan Communications, and Faye Clack Communications.
In her spare time, she enjoys blogging via her SuburbanTourist.ca blog.