Schwartz Named President of Grom Social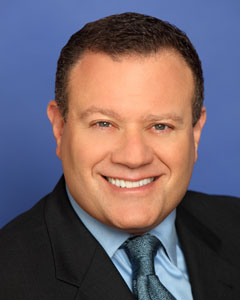 Grom Social, an online social media networking destination expressly for children ages 6–16, has named Sander Schwartz as its president. Zach Marks launched the site in 2012 at age 11. He currently runs the site with his father Darren Marks. Schwartz will expand the website into all areas of children's media and licensing, working with chairman and CEO, Darren Marks.
Schwartz has served as president of Warner Bros. Animation, president of production for Sony Pictures Television International, and president of FremantleMedia's Kids & Family Entertainment Division. He recently established his own consultancy providing services for a variety of clients engaged in children's television, film, and other media.
Grom is an Australian slang term for a promising young surfer. The company says it has 1.5 million registered members.
Gupta Joins Target
Target announced the appointment of Anu Gupta to the role of senior vice-president, operational excellence. In this role, which is new to Target, Gupta will lead a team in simplifying and optimizing processes across the business to help the retailer become more agile in anticipating and meeting guests' needs. She will report to John Mulligan beginning October 12. Mulligan was recently elevated to the position of Target's first COO.
Gupta brings more than 20 years of expertise in driving operational excellence, leveraging global operating models including outsourcing, procurement, lean six sigma process redesign and corporate development across diverse industries, including retail. She previously served as vice-president for process and profit improvement at Michaels Stores, Inc., where she led the improvement of a variety of core business processes including inventory productivity, product delivery lead times, and store operations. Prior to Michaels, Gupta held an operational leadership role at Safeway, Inc. She joins Target from private equity investment firm Hellman & Friedman, where she was senior operating executive with oversight for improving business processes and productivity across its portfolio companies.