Jakks in Powerpuff Girls Costume Deal
Jakks Pacific has secured a multi-category licensing agreement with Cartoon Network Enterprises for The Powerpuff Girls. Disguise, Inc., the Halloween costume division of Jakks, will produce Halloween costumes and accessories based on the animated series. The new agreement also grants Jakks rights to manufacture and distribute everyday dress-up and accessories to all channels in North America.
The all-new animated television series for The Powerpuff Girls is slated to launch on Cartoon Network in 2016. The product line is expected at retail nationwide in 2016.
Simpsons Slot Machines from Scientific Games
Scientific Games announced a new partnership with Twentieth Century Fox Consumer Products and Gracie Films to create a themed-slot machine based on The Simpsons. The never-before-seen Gamescape cabinet will be officially unveiled at the Global Gaming Expo (G2E), which is currently taking place. The slot theme will star Homer and Marge Simpson, Moe, Apu, Chief Wiggum, and many other iconic characters from the show.
The Gamescape cabinet utilizes three vivid, high-definition displays that angle toward the player, and a 40-inch curved top screen that surrounds the player. Additionally, an ergonomic 10.4-inch tablet button panel integrates gameplay to coordinate graphics across multiple displays. The result is five unique screens that virtually combine to create an expanded platform for graphics and seamless motion, says Scientific Games.
New Licensees for KISS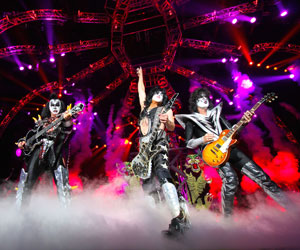 Epic Rights, KISS' exclusive worldwide licensing and merchandising partner, has secured a number of new licensing partnerships for the group. New KISS licensing partners include:
• Charlotte Olympia— footwear worldwide
• Four Seasons Designs—T-shirts, electronics, and collectibles in the U.S.
• Bradford Exchange— accessories, footwear, home décor, and collectibles in the U.S., Canada, UK, Europe, Australia, and New Zealand
• Iconic Concepts—mini-replica guitars, scarves, collectibles, and barware worldwide
• Legends Socks—men's, women's, and children's socks in the U.S.
• Silver Buffalo—drinkware, blankets, wall art, buttons, and lanyards in the U.S. and Canada
• Yusef—lip balm and lip gloss in the U.S.
• Distribuidora de Ropa Viva—T-shirts, tank tops, sweatshirts, and headwear in Mexico
• Winning Moves International—KISS-themed Monopoly board game worldwide (excluding the U.S. and Canada)
• Toxic—T-shirts, hoodies, leggings, and caps in Mexico
Existing licensees renewing their KISS brand agreements include ACCO, Kurt S. Adler, Funko, FIPO, CID, and Angotti Designs.
Lisle International to Represent Artists Zoobs in UK
The Sharpe Company has appointed brand licensing agency Lisle International in the UK to license and build merchandise ranges for artist Zoobs. Zoobs is known for his interesting and thought-provoking art, which has been featured in magazines including Vogue and Vanity Fair. Zoobs' most famous piece depicts Kate Middleton, referencing the Sex Pistols cover art titled God Save the Future Queen, which Dolce & Gabbana recently used to inspire a fashion collection.
New Licensees for Flash Gordon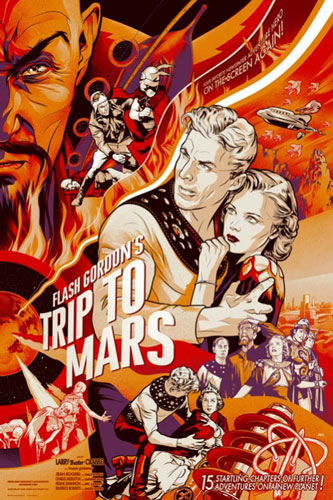 King Features Syndicate announced domestic and global licensees for Flash Gordon. Among the new companies are Bif Bang Pow!/Entertainment Earth (toys), Chronicle LLA (prop replicas), Funko (vinyl figures), Mondo (limited-edition screen-prints), Zynga (social slots). These new licensees join current domestic partners Bamford (Rolex watches), Boluga (mobile game), Dynamic Forces (comic books/collectibles), Great White Games (tabletop/roleplaying games), Hermes Press (publishing), IDW (publishing), Just Funky (gifts and novelties), and Mad Engine (T-shirts).
International licensees include Carobna Knjiga (publishing), Crown Creative (apparel and accessories), Ediouro (publishing), Editoriale Cosmo (publishing), European Games Group (virtual goods), Illyas Erkul (publishing), Kid Collective (apparel), MC Productions (publishing), Sprinter (apparel), and Zero Seven Studio Limited (apparel).
Nelvana Appoints Agents for Little Charmers
Corus Entertainment's Nelvana Enterprises announced it has signed agents in Europe and the Middle East to lead the licensing and merchandising program for Little Charmers in their respective territories.The new agents include LDI, a licensing and merchandising agency for representation rights in Israel and J&M Brands, which serves the Benelux market, for rights in the Netherlands and Flemish-speaking Belgium.
Over the past few months, the brand has continued to grow its licensing program in North America. Some of the licensing partners include Scholastic (global English-language publishing), The Bentex Group (master apparel), Thermos (soft and hard lunch kits), Rubie's Costume Company (Halloween costumes), Baby Boom Consumer Products (toddler bedding and bath), and Accessory Innovations (backpacks and bags).
Little Charmers is produced by Nelvana and Spin Master.Little Charmers currently airs on Nickelodeon and Nick Jr. in territories worldwide including the U.S., and airs on Treehouse in Canada.
PercyVites Signs Octonauts
PercyVites announced the signing of Octonauts through Silvergate Media, which joins Monster Jam, Caillou, Sonic Boom, and Little Charmers as part of the company's licensed lineup. PercyVites are customizable digital party invitations.
Hoho Rights Named Agent for Puffin Rock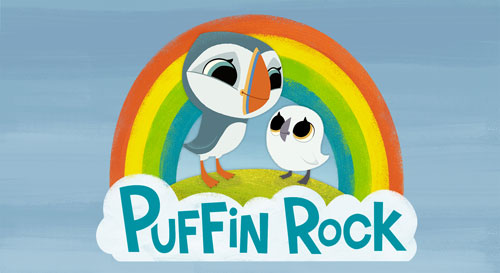 Hoho Rights, the commercial arm of kids' production company Hoho Entertainment, has been appointed as the global licensing agent for multi-platform preschool property Puffin Rock.
Currently airing on RTE and Nick Jr. in the UK, Puffin Rock is an animated series about a family of puffins who spend their days exploring the natural environment of their island home. Narrated by comedian Chris O'Dowd, the series is a co-production between Cartoon Saloon, Dog Ears, and Penguin Random House with the support of Northern Ireland Screen and the Irish Film Board.
Netflix airs the series internationally in a number of countries including the U.S. and Japan and a number of international broadcasters including SVT in Sweden, NRK in Norway, DR in Denmark, RUV in Iceland, and ABC in Australia have already picked up the first series and a second series is currently in production for spring 2016. Penguin Random House will publish a range of books to complement the series in 2016.
CandyRific's Easter 2016 Offerings
CandyRific has many Easter treats for 2016 including the M&M's brand Embossed Egg Tins in a new stand-up design, Peter Cottontail Light-Up Fan, and eight-inch dispenser with jellybeans, and a Minions Large Egg Dispenser. The Minions licensing agreement was awarded by Universal Partnerships & Licensing.
Sprout Signs Maya the Bee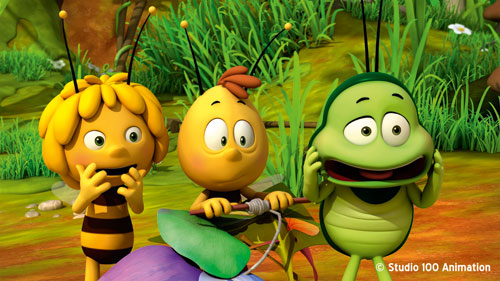 Studio 100 Media announced that Sprout, NBCUniversal's preschool TV network, has acquired the rights for both the new CGI series and 3-D feature of Maya the Bee.
Studio 100 Media's Maya the Bee is a French-German co-production of Studio 100 Animation with TF1 and ZDF. Studio 100 Film presents the Maya the Bee Movie as a German-Australian co-production of Studio 100 Media and Buzz Studios in association with Flying Bark Productions.
Maya the Bee tells the story of Maya, a young bee who left her hive to discover the beauty and mysteries of nature. As she explores the meadow where she lives, she meets other creatures, goes on adventures, and shares her joy with her friends.
Powerpuff Girls by Moschino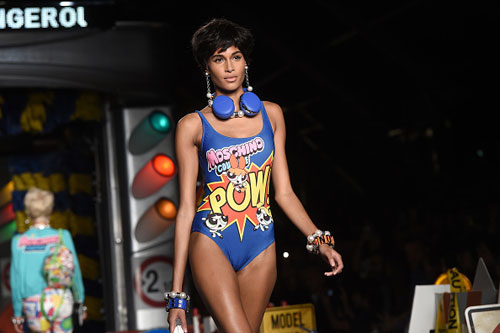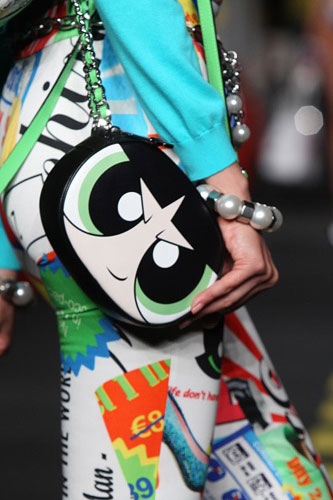 Cartoon Network and Moschino unveiled a collaboration that pairs The Powerpuff Girls and fashion designer Jeremy Scott. The Powerpuff Girls x Jeremy Scott fashion collaboration, which is a part of Moschino's spring 2016 collection, was unveiled at the exclusive Moschino fashion show in Milan recently. Featured on the runway during the event were an assortment of prints inspired by the Powerpuff Girls, including all-over print leggings, a one-piece swimsuit, knitwear tops, a line of bags featuring their iconic faces, and more.
The full range of products includes an assortment of knitted tops, skirts and dresses, swimwear, scarves, bags, and accessories for women. The spring 2016 collection will be available for sale beginning in January at Moschino retail stores, department stores, boutiques, and select online retailers worldwide.
Gold's Gym, First Design Global in Deal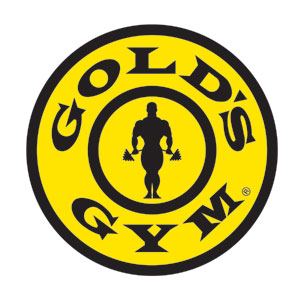 Gold's Gym and First Design Global announced that they have entered into a licensing partnership to develop and manufacture Gold's Gym-branded drinkware and food storage products. These will include sports bottles, protein shakers, and snack containers. The product line is expected to launch in early 2016 at major retailers across North America.
The deal was negotiated by Brand Sense Partners (BSP), the exclusive licensing agency for Gold's Gym.
WBCP Names Megalicense as Rep in Russia, CIS
Warner Bros. Consumer Products EMEA (WBCP) announced that it has appointed Megalicense International as its licensing representatives in Russia and the Commonwealth of Independent States' (CIS) markets as of January 1, 2016.
Under the agreement with WBCP, Megalicense International will be responsible for WBCP's vast portfolio of classic brands, television, films, and new theatrical releases and their licensing and merchandising programs in Russia and CIS markets.
Megalicense International will be working with such global brands as Looney Tunes, Tom and Jerry, The Flintstones, Scooby-Doo, Mortal Kombat, and all DC Comics Super Heroes, including Batman, Superman, and Wonder Woman; as well as theatrical films such as the upcoming Batman v Superman: Dawn of Justice, and many more.
All American Licensing to Represent 1928 Jewelry Company
The 1928 Jewelry Company, one of the world's largest vintage jewelry companies, signed All American Licensing to expand its brand. The 1928 Jewelry Company's jewelry designs can be found at mid-tier retailers and boutique shops around the world. They are routinely featured in Elle, In Style, W, More, Marie Claire, and Lucky magazines.