Lifford Named President of WBCP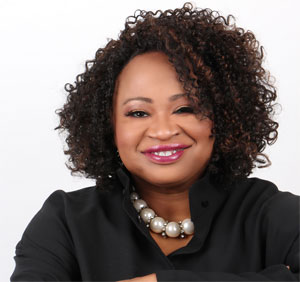 Pam Lifford has been named president of Warner Bros. Consumer Products it was announced today by Diane Nelson, president, DC Entertainment and Warner Bros. Consumer Products and president and chief content officer, Warner Bros. Interactive Entertainment. Lifford will start on February 1 and report directly to Nelson.
In her new role, Lifford will oversee all Warner Bros. Consumer Products (WBCP) business functions, including domestic and international licensing, worldwide marketing, business and legal affairs, finance, and retail business development. WBCP's portfolio of licensing properties includes DC Comics' Batman and Superman, Harry Potter, The Hobbit Trilogy, Looney Tunes, and Scooby-Doo, among many others. Lifford succeeds Brad Globe who will step down in February after more than a decade overseeing WBCP.
"Pam is a highly accomplished licensing and consumer products executive and will be a tremendous asset to our company as we build upon the foundation of success established by the team at WBCP," said Nelson in today's statement. "Her leadership, experience managing large consumer brands, and proven track record building innovative, globally successful licensing and merchandising businesses will be invaluable as we look to maximize our powerful slate of content and our entire vault of intellectual properties."
Lifford will work directly with Nelson and the WBCP executive team to optimize Warner Bros.' upcoming slate of film, television, and animation properties driven by the characters of DC Entertainment; the stories and characters from J.K. Rowling's Wizarding World; and classic animation favorites. She will continue to build WBCP's global themed entertainment business, which includes The Wizarding World of Harry Potter, as well as identify new opportunities within the Studio's vast content library. Lifford will also work with colleagues at Turner via Cartoon Network and Boomerang to support and build the company's overall kids' businesses.
Lifford has more than 25 years of experience in the consumer products industry. She spent 12 years at Disney, rising through the ranks to become a member of the consumer products executive leadership team where, as executive vice-president, she oversaw the global home, fashion, and infant category. Lifford joins WBCP from Quiksilver, Inc., where she served as executive vice-president, global licensing. Earlier in her career, she held positions at Road Runner Sports and Nike.
Ziehl Promoted at Warner Bros.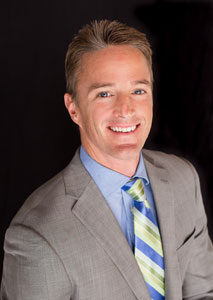 Barry Ziehl has been named senior vice-president, public affairs and strategic initiatives for Warner Bros. Entertainment, it was announced by Dee Dee Myers, executive vice-president, worldwide corporate communications and public affairs, Warner Bros. Ziehl, who currently oversees worldwide public relations and marketing for Warner Bros. Consumer Products, will assume his new responsibilities in the coming weeks and report directly to Myers.
In this new role, Ziehl will assume oversight of Warner Bros.' public affairs team, including corporate responsibility and the further integration of philanthropy and sustainability initiatives into the company's corporate values and business interests. Working with in-place executives, including Michael Walbrecht, vice-president, public affairs, Ziehl will also be responsible for state and local government and community relations efforts, representing Warner Bros.' interests on key industry-related legislative, regulatory, and production issues. Additionally, he will work with Myers to identify opportunities and develop strategic worldwide initiatives to enhance Warner Bros.' brand reputation while supporting the company's global operations and broader business goals.
Ziehl has served as senior vice-president, worldwide public relations and marketing for Warner Bros. Consumer Products the last 10 years, where he oversaw the development and execution of global marketing campaigns. Ziehl joined WBCP in 1999, holding successive positions for the studio. Prior to WBCP, Ziehl worked for the U.S. Postal Service at its headquarters in Washington, D.C. where he led public relations and marketing communications programs.
Discovery Consumer Products Hires Tuan
Discovery Consumer Products, the product licensing arm of Discovery Communications, announced that Felicia Tuan has joined the company as regional director for Discovery Consumer Products Asia-Pacific. She will be responsible for developing and overseeing the licensing business for Discovery Communications' portfolio of television properties across the region with brands including Discovery Expedition, Discovery Kids, and Animal Planet. Tuan will report directly to Nicolas Bonard, senior vice-president of Discovery Global Enterprises.
Tuan joins Discovery from Collinson Latitude Agency where she served as e-Commerce regional sales director. Prior to that, she served in director roles at Partnership Marketing Agency, Mediacorp, MTV Asia, MTV Networks, and Bear Stearns.